I'm going to drip-feed you with my Christmas presents from this year, starting with a wooby that I knitted for Baby Oliver! I'm sure this guy will get a fun and entertaining name from the parents before long, but for now I am just calling it 'wooby', and we'll go from there!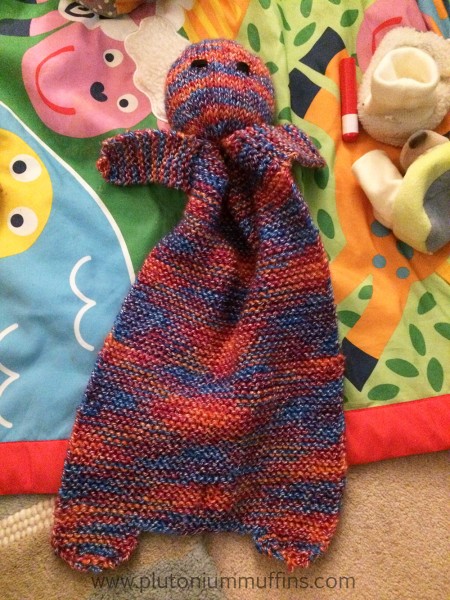 Christmas was wonderful – we try to concentrate less on stuff and more on family, but I did get a big pack of West Yorkshire Spinner sock yarn that you will see more of this year! I also got a new old spinning wheel, but I haven't actually officially been given it – more on that next week.
Christmas Wooby
My grand plans for a pair of Cadeautje for Oliver were thwarted by sizing issues, as apparently these are not designed for babies, and I didn't have enough time to figure out the sizing. As a result, I had to revise my plans quickly, something that I did after I had seen Oliver again and had a chance to figure out his size and what I thought would be appropriate. Not that I left my gift knitting too late or anything! December seems to just flash by in an incredible blur of knitting.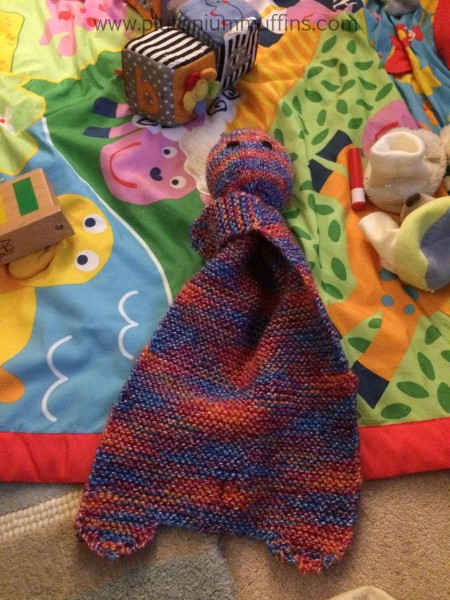 I finished the wooby on the 25th of December, unfortunately after Oliver had gone to bed. I presented it to him on Boxing Day, and his reaction was about as laid back as a baby can be..! I used Sirdar Folksong Folkilicious to knit it, a chunky yarn with 51% wool and 49% acrylic. This is incredibly soft and cuddly, and I love how the colours pooled. I was a little unsure about the colours, but they came out far better than I expected them to!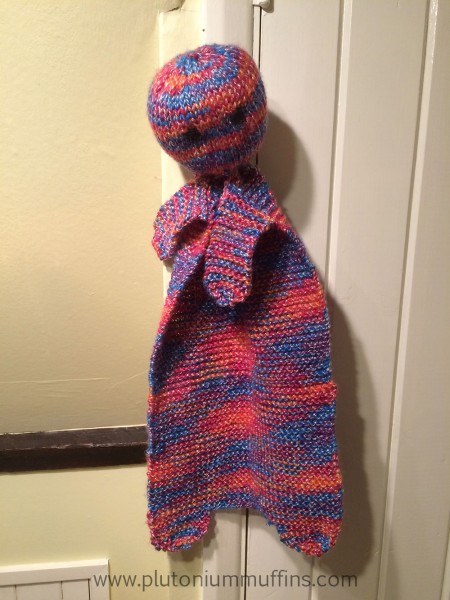 The pattern I used was Lamby by Tanis Gray. I decided not to add the ears, and rather than using safety eyes and a safety nose as the pattern suggested, I embroidered eyes using a bit of fabric and left it at that. I love it! I hope that Oliver does too. And in case you're wondering…Christmas knitting for next year starts now!
Much love,
Corrie xx
Linked to: Eye Love Knots, Crochet Addict, iknead2knit, Oombawka Design Crochet