I haven't been doing a lot of knitting recently, and have instead turned to cross-stitch. I'm still working on my hapalong project, Kelpie by Jared Flood – but I'm not feeling inspired by it, and I'm enjoying a few other crafts instead! With my love for all things crafty, I've branched out over the last few days.
Here is what I'm working on at the moment. I have another, bigger needlework project on the go, but I can't blog about it just yet as it's intended for someone who will see it if I share it here. Stand by on that please!
Non-Knitting SHEEP
I bought this kit when I was in Barrow-in-Furness last October. The shop was Cumbria Embroidery, reviewed by yours truly a few days after the trip. I was on a bit of a cross-stitch kick, and was really enjoying some gentle needlework of a different kind. I find it so helpful to focus on different things when I'm finding my mental health is a little too much to handle, and this has been doing nicely.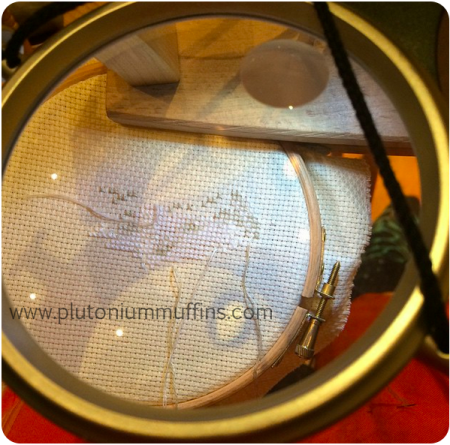 I posted the above photo on Instagram, and people guessed it was a cloud, an owl and 'nothing'. My lovely friend Janet was spot on with her guess, which is made obvious by the next few hours of work. I have had a pleasant evening working on him.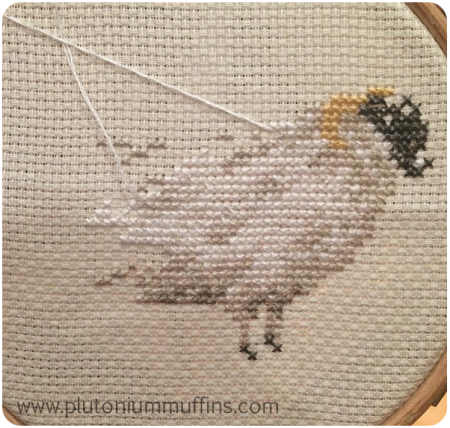 I've been watching a few YouTube videocasts on cross-stitch while I've been working on this guy, which has been a bit of a change from my usual programme, but actually rather nice. I have been particularly enjoying Carolyn Mazzeo – check her YouTube channel out here.
The kit was expensive (£6.50) and I suspect rather old. I can't find it online in any case. The thread is not very strong, and is tending to fall apart in my hands, which I'm finding frustrating. The finished project will be about 15cm x 13cm, and I have not yet decided what I am going to do with it. No doubt add it to my collection of sheepy goods!
Despite all of this, I am enjoying it. The pattern is complex enough for me to stay interested, but easy enough to allow me to stitch without too many reference materials! On another note, does anybody know what kind of sheep this is? The label on the kit helpfully says "sheep". I realise it is not clear from the project as it stands, so here is the cover of the kit.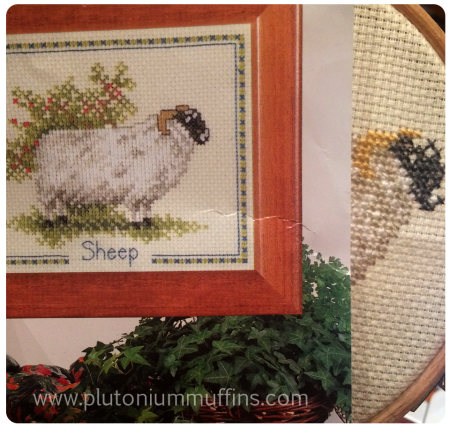 I'm not sure when I will finish the project, but I'm going to enjoy every second of it until I do.
Much love,
Corrie xx