I've had a chance to sit down and look at what finished objects actually made it out of my hands while I was in Australia and New Zealand. I'm super pleased with my productivity while I was away, and although I still have to update my Ravelry project pages and figure out how to keep track of cross stitch projects, I wanted to blog first!
I'll do this in two parts because I got a little wordy…as always.
Finished Objects – Knitting
I didn't knit as much as I thought I would while I was away, but I did finish two projects.
#hapalong
I missed the deadline for the end of the #hapalong with Knit British, but I worked on Kelpie by Jared Flood, and completed it on July 10th. This was knitted in Rowan Fine Art yarn in two colours that I just do not have the current information on me for (eek). I wasn't thrilled with it when I had finished the cast off.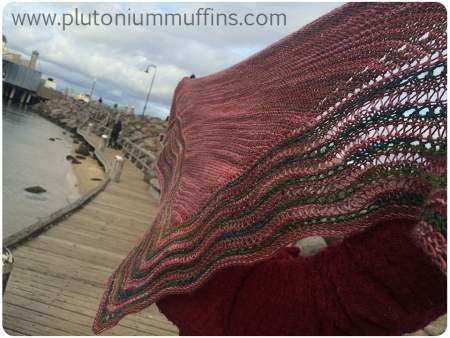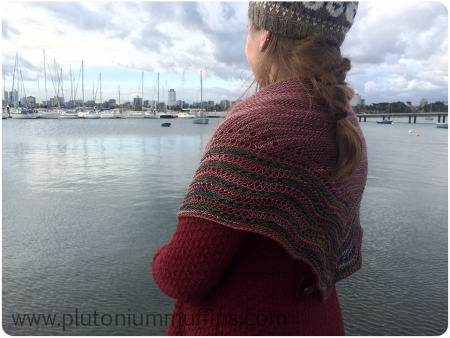 The lovely Melanie (who made my hat as a birthday present) sewed in all the ends, then helped me to block Kelpie while we were together in Melbourne. John was very confused when we kept talking about the kelpie on the bed, until we got home and he realised what we were up to! As soon as it was blocked and dried, I fell in love with it. It grew a lot, the mistakes that I made basically vanished, and the colours seemed to pop.
Saguaro Hat
I went to a lesson at Wild and Woolly with Renée Callahan in March, and knitted up a two colour cable cowl; the pattern is Saguaro designed by Renee! This was knitalong that a number of people participated in, including the lovely Allison of Yarn in the City.  I appear to have never posted a photo of this…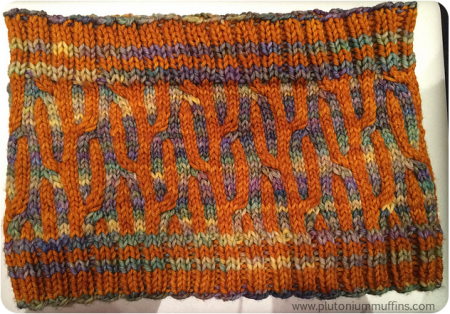 The pattern is a cowl and hat set, and although I had the yarn for the hat, I didn't think I was actually going to do it. When I was packing for our trip to Oz, I saw it sitting in a project bag with the needles and pattern, so I grabbed it and popped it in my bag for the flying.
I started on the 1st of July and finished it on the 10th while sitting in a pub(!), and wore it without blocking it for a few days. It did not fit. At all. While blocking Kelpie, I popped the Saguaro Hat in too, and was much happier with it. It grew loads, the stitches evened out and it became a great hat for me!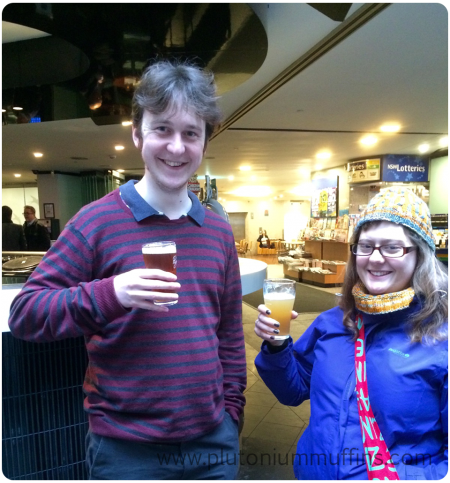 I already knew this, but blocking solves everything.
Baby Hat
We went to New Zealand to meet John's new nephew, as well as spend some time with his sister and brother in law. It was absolutely fantastic being with them! I loved seeing Ollie, he was adorable, and it has been over two years since we saw his parents, so it was lovely to catch up.
We spent some time in Queenstown, and it was very, very cold – snowing, in fact! Ollie didn't have a warm enough hat, so I bought some Cleckheaton 10 ply yarn (equivalent of DK) from a gift shop in Queenstown, and knitted him up a hat.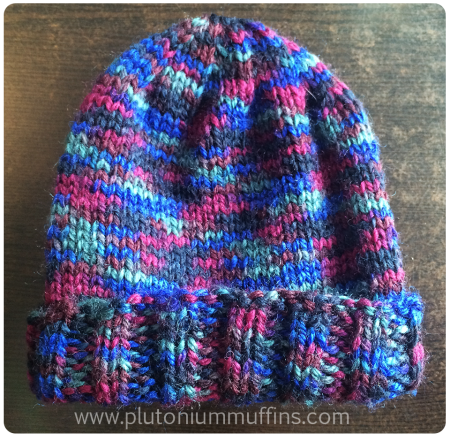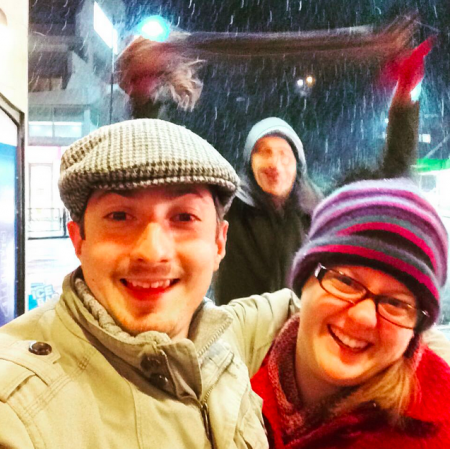 I didn't follow any pattern, and deliberately made it a little big so he could grow into it. Unfortunately, Mach 1 had 2×2 ribbing, which I didn't think anything of while making it. It turns out that this is far too elastic and tight for a little baby…so I frogged it and started again.
The second hat was completed in Milford Sound – I'm not sure if he will ever wear it as the sizing seems to be a little funky and I wasn't convinced it fit him particularly well…I had fun anyway, and got two hats for the price of one. Good value yarn!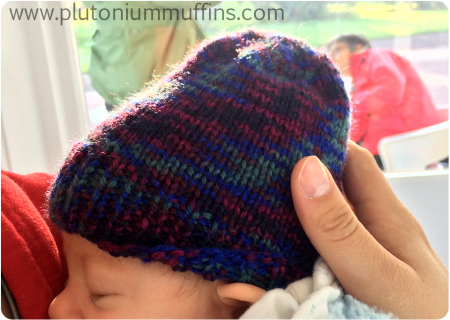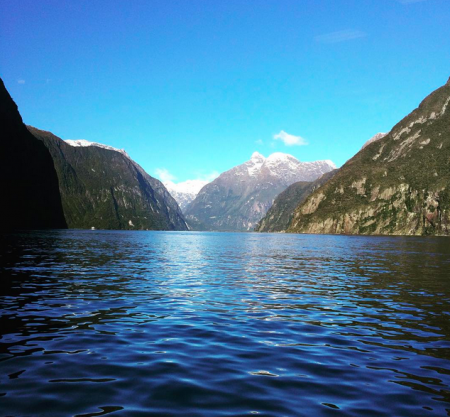 That was it for knitting. I worked on one pre-existing project and cast one on…you'll have to wait for more news on those.
I'm so pleased to be back! Tonks has been charming me with her silly behaviour, our flat feels like home, and I'm enjoying having Fully Functioning Internet again. I'm even pleased to be running again (don't tell anyone I said that). How was your July?
Much love,
Corrie xx