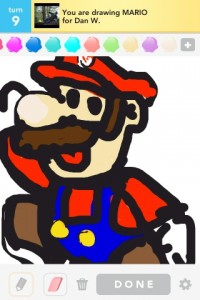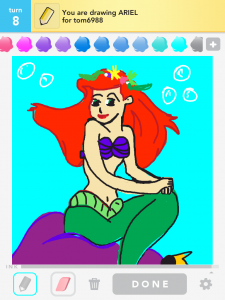 This weekend, my friend Tobington introduced me to Draw Something, an app by OMGPOP which I've been completely hooked on. It was good on my iPhone…but when I rediscovered my stylus and took to my iPad, it completely revolutionised the experience for me. I found myself drawing more and more detailed sketches…for a Pictionary style app, this was excessive.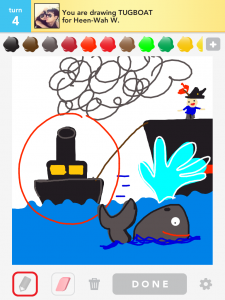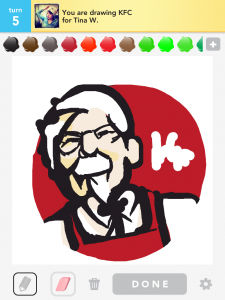 (If you want to play with me, my username is corrieberry!) One of my favourite things about the app is that it is multi-OS…so if you're on Android or something else, you can download it too!
JS then decided it was no good me turning so much attention to this app, and after a quick half-hour of research, I downloaded Sketchbook Pro and got doodling on a photo of myself. The stylus research has also been carried out, and hopefully that will improve things…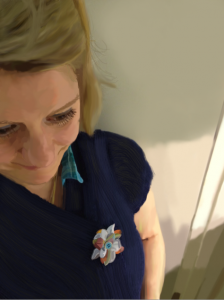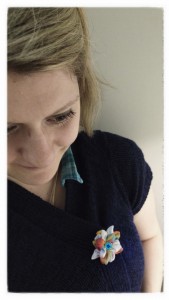 It was just an experiment…I feel like I cheated using a photo as a reference, but oh my God was it fun! I'm totally going to be wasting a lot of time on this from now on. I've done a concept sketch of JS' eye, which I did in five minutes this morning.
Fun times are ahead.
The content of Plutonium Muffins has definitely taken a turn away from knitting, so I am going to have an image makeover at some point. Knitting will still feature — but it's coming up to summer, and it's too warm to knit in hot weather. Do you have any thoughts on this?
Much love,
Corrie xx