Happy New Year! I've been away on an African Holiday, and got back two days ago in a state of tiredness, having unknowingly contracted tonsillitis. Sigh. Unfortunate endings aside, my holiday was fantastic, and I put a few shots on the Plutonium Muffins Facebook page.
Here are a few extracts from my holiday diary for you. I've done up to Day Four – Christmas Day. More to come later.
My brothers (incredible) photos can be found here.
Zambia Diary – Day One
It's baby season at the moment (YAY). We've seen so many baby baboons, impala crèches, and some stunningly beautiful puku. We also saw a herd of giraffe with twotiny babies (if a giraffe can be such a thing). Most excitingly…a mommy leopard and her nearly grown cub! They were chasing a civet, which I've never seen in the day before, and it made an odd sight. They were at a distance and [our guide] drove is closer. Doms got excited about some Franklins, which was hilarious…there were two big cats and another rare one in full daylight in front of us! "Look, two franklins!"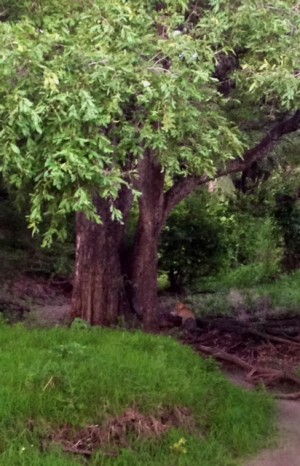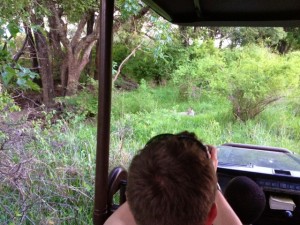 Zambia Diary – Day Two
Then, they were there. A year old male cub, two metres from us, lying on his back in the grass. On a fallen tree, his mum, known to the guides as Alice. Sleeping. Usually you get close to them and they run away. I reckon we were there for about three quarters of an hour. Wonder-Mum and BRO got very excited about photos. At one point a waterbuck came out through the bush behind, and another cub followed it, stalking. It was really big and the cub would never have brought it down. We only left because it started getting dark and we were going to miss sun-downers.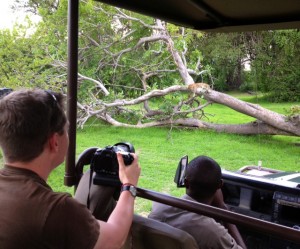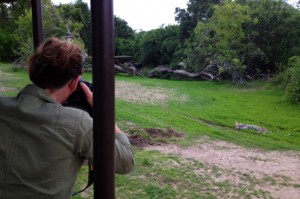 I had a gin and tonic. I swear, the bloody things are just DIFFERENT here. Really tasty. We saw loads of baby hippo, some fishermen, and had a good chat on the riverbank.
Zambia Diary – Day Three, Christmas Eve
When I was done, I went up to the lodge and swum for a bit. We had afternoon tea. They were serving mince pies and Christmas carols! It was lovely. Everyone else went off for showers etc. I got a Fanta and hung out on the deck in front of the lodge. I spent ages staring at a group of four or five teenage vervets playing hide and seek and catch in some long grass. It was so funny, they were so cute and made me laugh.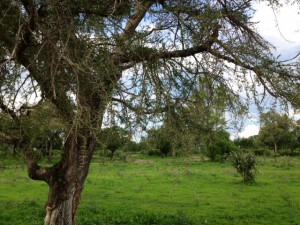 We had to leave at 4:30 for carols, and went for a quick few minutes of game-driving. We saw some buffaloes, finally! Then we went out the park to carols.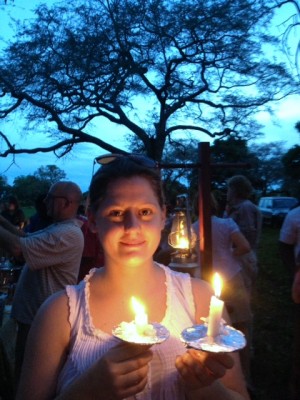 The Luangwa Safaris choir were singing a combination of Zambian songs and normal carols. We all had lyric sheets, and I sang my heart out…the others all mumbled, ha. We were given candles, and it was fun.
Zambia Diary – Day Four, Christmas Day
We were running late for breakfast but [our guide] took us to see the lions anyway, radioing everyone else when we were halfway so we could have a head start.
They were lying in the shade by the side of the main road. A big male and three females, with a fourth female of full-grown size but with her baby spots. They'd killed and eaten a zebra, and had the carcass with them. They'd also killed a buffalo! They hadn't eaten that though, and the male was guarding it!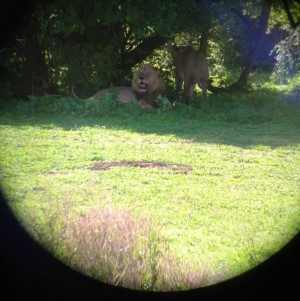 They were a bit far away to take photos so I took a photo of them through the binocs, ha. It came out well enough to prove I saw lion on Christmas Day!
---
So, that's it for today. I hope you all had a wonderful festive break? JS gave me a book on craft photography and hopefully the PM photos will be much better soon!
Finally, I bought some African fabric to go in the Birthday Box. Enter to win it here!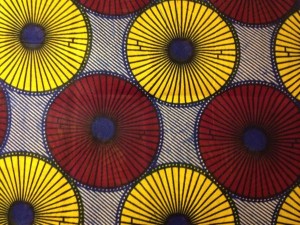 Much love,
Corrie xx