I am a huge lover of Alpaca World Magazine, and was super thrilled when they published my photos of the p-LUSH show in the latest issue of the magazine! For obvious reasons, I won't post a full photo of the copy, but here is the proof…
Alpaca World
Rachel Hebditch is the editor of Alpaca World, and also one of the brains behind UK Alpaca. I love seeing her and Chas Brooke at shows when we are all in attendance, and I was highly flattered when she told me they had used my photos. I was asked to let them use my photos, and having sent them off, had forgotten totally about the whole thing.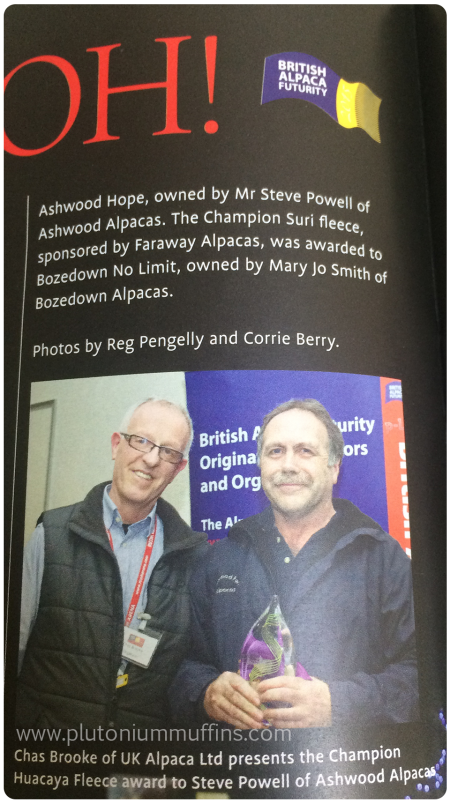 Alpaca World is a quarterly publication that is sold in shops across the UK, distributed at shows, and available globally to subscribers. It recently featured on "Have I Got News For You". I greatly amused my boyfriend when I reached over and plucked the issue that was being talked about off the sofa and held it up to the TV!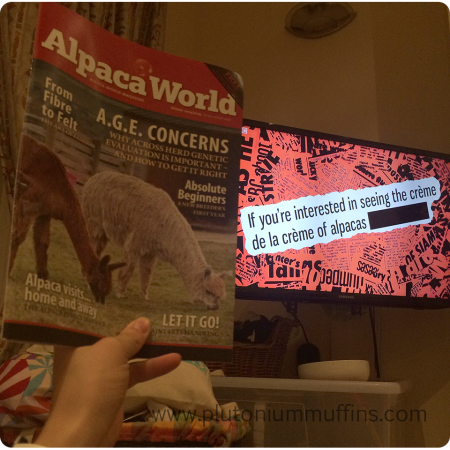 There is loads more about it here. The website is very clever! I have been trying to click through the links to articles, which actually tell you what page to look for in the recent issue for that story. I have been enjoying this immensely! As a hobbyist, I really enjoy it – I can't say what it's like from an industry viewpoint, but if you think it may be useful and you haven't heard of it before, then definitely look out for it.
---
I'm still trying to prepare for various craft shows! In the meantime, I've released my Father's Day cards – you can purchase them here.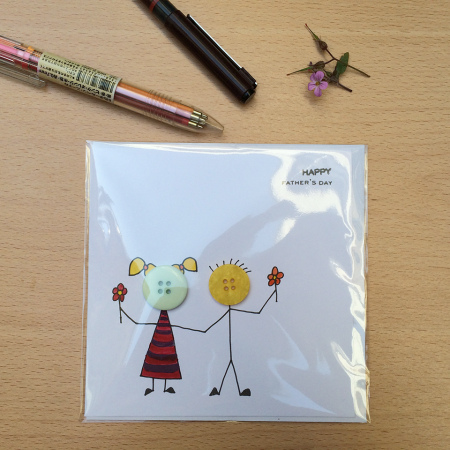 Much love,
Corrie xx