I mentioned last week that I was planning to show you a baby blanket I am making! Well, I've done really well with it, but I missed WIP Wednesday because I was having my hair done.
I'll show you the blanket in a moment, but for now, check out the hair. Regular readers will have seen the progression from blonde to bob to pink to…dark, dark brown! What do you think? It's going to require a lot more upkeep (i.e it's a long way from natural so I shall have to have my roots done…) but I absolutely love it. The original plan was to go back to pink, but I like this better!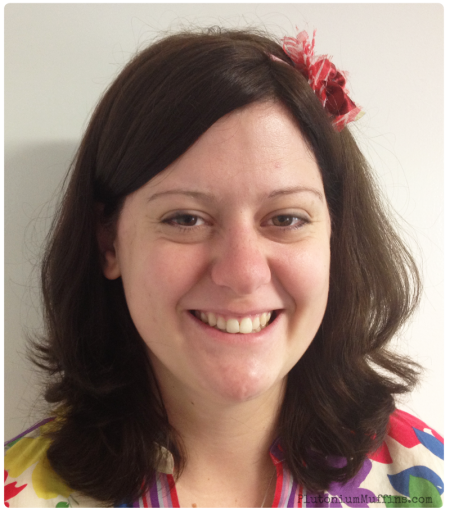 Baby Blanket
My ex-boss is having a baby – or rather, his wife is. I only found out a couple of weeks ago, and I was instantly inspired to start knitting.
Having never done any baby knitting for anyone I know before – I did make a hat for one of JS' colleagues, but it doesn't really count – I had a bit of a struggle deciding what to make. I had initially thought a bootie and hat arrangement, but when I picked up one of my books I realised that I really wanted to make a baby blanket.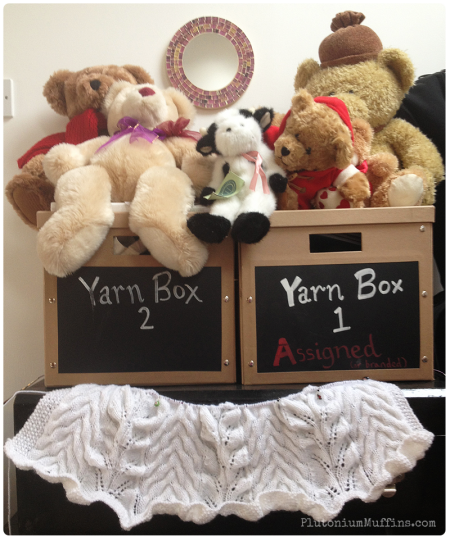 The pattern, "Cables and Lace" is from one of the first knitting books I bought, "Blankets, Hats and Booties To Knit and Crochet". It took me about three goes to cast on the right number of stitches; you have no idea how frustrated I was. I didn't even get it right, either – I need 206 and I ended up with 208 because through all my unpicking and fresh stitches I thought that was the number I needed. Argh!! I only figured it out once I got into the pattern, and I'm just adjusting the pattern now…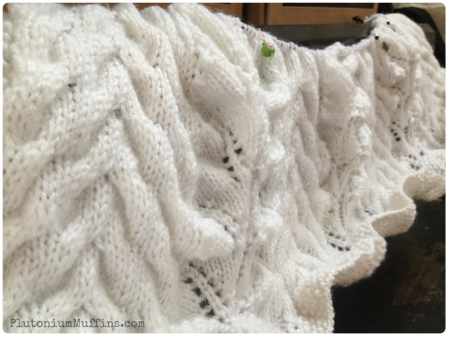 Each row takes about 25 minutes, so it's taking a while, but I've made lots of progress in the last week.
I'll keep you all updated – crafting is once again taking a bit of a back-seat, as I have been busily trying to get everything else sorted out, which has involved throwing away another load of stuff. The only thing that hasn't experienced a cull is my stash…hmmm…!
Much love,
Corrie xx