I finally started the BDCH KAL yesterday!
So, I'm off to a flying start, with all of my orange squares completed already. I'm so happy about this that it's actually an effort not to put an exclamation mark at the end of each of these sentences, haha.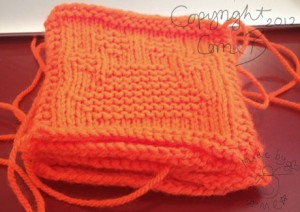 The lovely @gingerbreadbun has cast on and finished her first square, and I'm really looking forward to her blog post about it.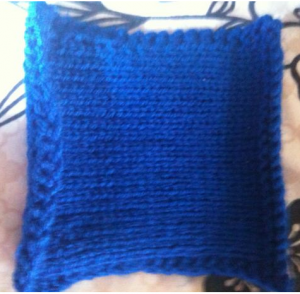 In true over-organised Corrie fashion, I drew a pretty chart on my iPad about how I was going to assemble the finished product. I tried to make myself do it organically, but I just couldn't. These are the charts I came up with. I have decided to do number one for now…but I may do the others as well.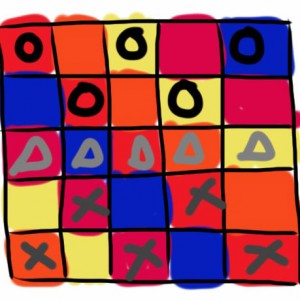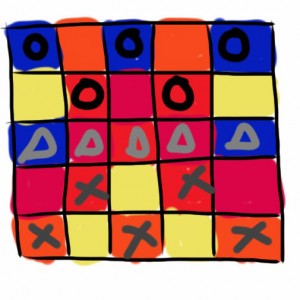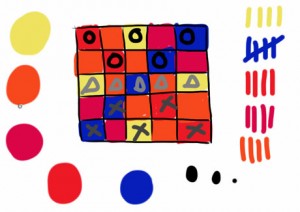 My initial plan for this was to do it to the 11th of July* — but as only @gingerbreadbun has joined me, I might do more than one, to a) complete my charts, b) get more people involved and c) [and most importantly] send loads of blankets to Battersea Dogs and Cats Home. That is what it's all about, really.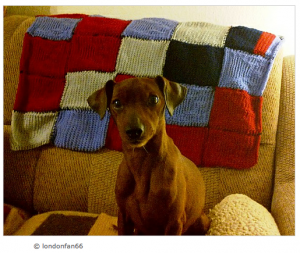 Still nobody else tempted to join? Ravelry group and thread here if you are, by any chance!
Finally, while you're reading, I'd like to boast about the fact that, despite taking me five years due to illness and related ickyness, I am finally graduating from Imperial College with a first in Materials Science and Engineering (BEng). Hurrah!
Much love,
Corrie
---
* My biiiirthday!