If I were to talk about my new, Harry Potter project, Plutonium Muffins would soon be over-run with talk of the World's Favourite Wizard. Instead, you'll be pleased to know that in a joint project with one of my dearest friends, I'm an author on yet another blog: Read All The Things.

Yes, I know it abbreviates to RATTs. I find it amusing!
Harry Potter Blog
This project involves a re-reading of the series of books. Lucia and I will each be taking a month to read the seven books in the Harry Potter universe, starting with Harry Potter and the Philosopher's Stone this June (2015). We will be blogging about 'the experience' – Lucia as someone who has not read the books in a while, and me as someone who has the audiobooks on constant playback (don't make the mistake of thinking I'm joking) and is reading the new editions of the physical books for the first time in a long time, trying to be thoughtful and think hard about everything as I do.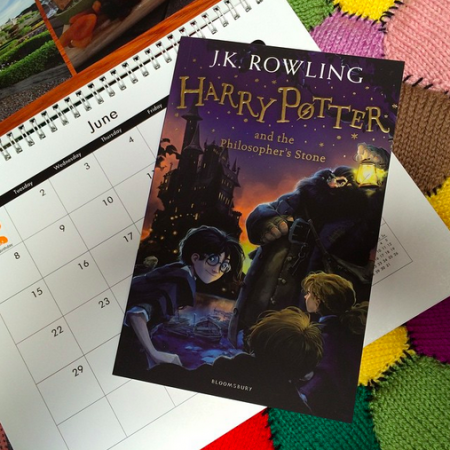 I'm really excited about this project. Lucia and I have set up a Facebook Group so that anyone who fancies joining us can get involved. There are no real rules – mainly just that we will be discussing the books over the next seven months.
I think I've outed myself well and truly as a Harry Potter fanatic now, and you won't be surprised to see a lot of Harry Potter related fibre arts in the next year or so over here. (I have a grand idea for a cross stitch project.) I would love it if anybody would care to join us. Otherwise, read our words here and enjoy them.
We've already been busy! There are some great, meaty posts on the blog to sink your teeth into.
Much love,
Corrie xx