I am incredibly pleased to Announce that I have completed the Weasley Sweater! I was seriously worried that I would not be able to work on it for months after the little RSI episode – but I am pleased to say that I have somehow managed to get rid of most of the symptoms and by knitting for an hour a day, I managed to finish the sweater three days after I was allowed to start knitting again!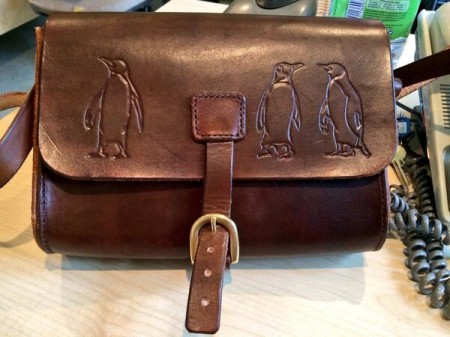 Weasley Sweater
I knitted this in Berroco Ultra Alpaca in navy and mustard yellow. This combination of colours was on Craft Bosses request – the sweater was made for her, following a wine-fuelled night of discussion that resulted in her making me a bag, and me agreeing to make the sweater! The yarn was so lovely to work with – alpaca has a lot of drape and it felt rather heavy when it was completed, but I think this is definitely a bonus when it comes to this sweater, as it is designed as an over-large garment which is all about comfort.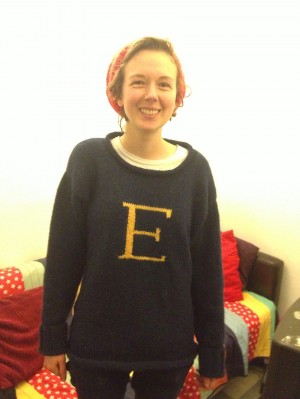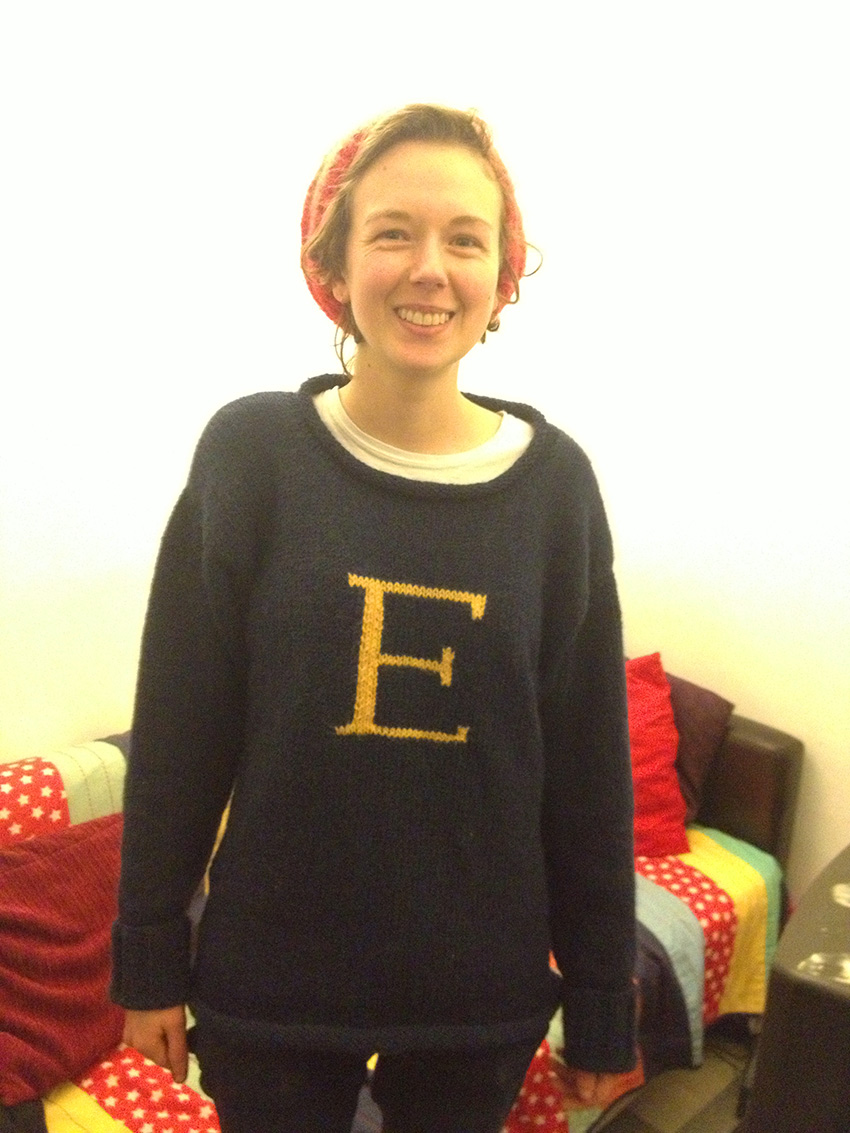 The sweater is knitted in pieces and sewn together – I could have amended it to a piece in the round, but I decided not to tempt fate and just go with the written instructions. The "E" was designed on my iPad in the style of the "H" provided in the book (which was Charmed Knits). It was a bit of a challenge getting the proportions right, but I think I managed it.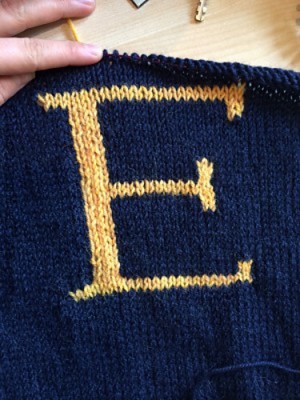 With miles and miles of stocking stitch, the jumper was a welcome break from all of my other projects, which either have lace in them or complex stitch patterns. I knitted much of it while watching CSI.
I will definitely be making more of these – I may in fact turn into Molly Weasley and make one for everyone for Christmas. Perhaps one per year, so that in 15 years (!!) all of my family will have one. I'm not ambitious enough to try 15 jumpers in 1 year, particularly given that this one took me just under a month…
Who else has tried a Weasley Sweater?
Much love,
Corrie xx