It's been nearly a week since I blogged – work has been insanely busy! The good news is, I have lots of news to share with you, including MdB and me visiting the Creative Stitches and Hobbycrafts Show in Manchester. I've had to split this into two blog-posts because I wrote a lot and don't want to overwhelm anyone.
Creative Stitches and Hobbycrafts Show
So, as I've mentioned before, I won two tickets to the show through a competition Let's Knit held. I'd never been to Manchester before and was very excited!
Neither of us were really sure what to expect. The centre the show was in was quite big, but we still had to join a massive queue to get in – despite planning to get there really early so we could beat the crowds. We tried to approach going through the show in a fairly structured way, but ended up mostly wandering.
Above and Below the Waves
The first thing we looked at was exhibitions that had been set up by various crafts-people and guilds. The best part was also the first thing we looked at – "Above and Below the Waves". This is a knitted project in aid of the RNLI (Royal National Lifeboat Institute); a knitted aquarium with an inside and outside portion.
The tunnel was covered in 'outdoor' scenes – beach-side cliffs, giant ocean waves, loads of seagulls, a few lifeboats, mermaids, pirates…I would be here all day if I tried to list them all. We had a good look at that side, then headed through the tunnel.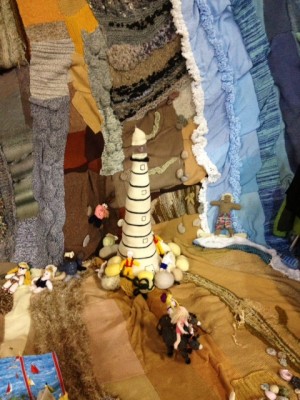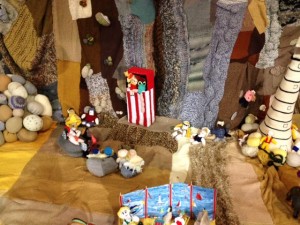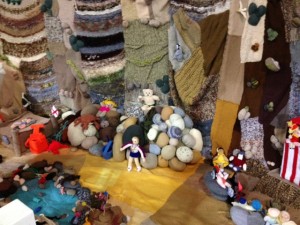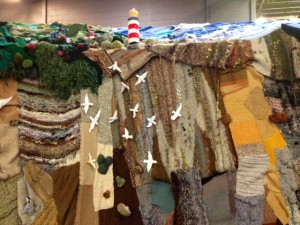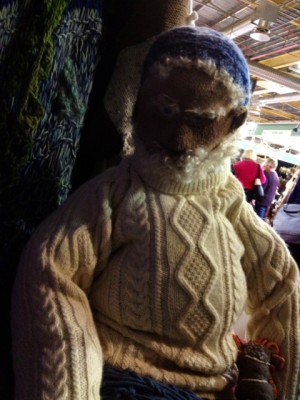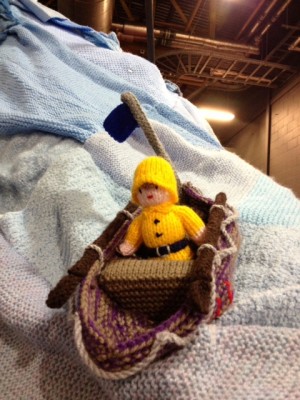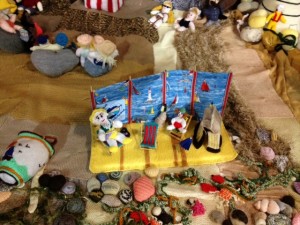 It was dimly lit and hanging from the ceiling were all manner of underwater beasties, including a giant shark! It was absolutely incredible, one of the best things I've ever seen. If I could have, I probably would have spent a lot longer in there – but it was really crowded, and we also had a lot to look at.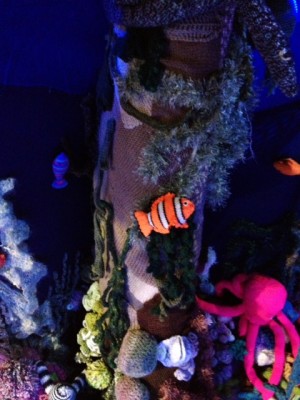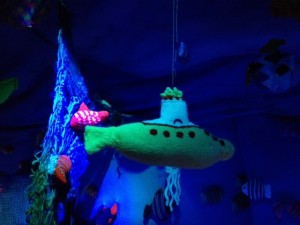 Smocking Treasures of the WI
I'd heard of smocking before, but didn't really have a clue what it was. Basically, embroidered decoration on garments. That's probably not the dictionary definition…
From Wikipedia:
Smocking is an embroidery technique used to gather fabric so that it can stretch. Before elastic, smocking was commonly used in cuffs, bodices, and necklines in garments where buttons were undesirable. Smocking developed in England and has been practised since the Middle Ages and is unusual among embroidery methods in that it was often worn by laborers. Other major embroidery styles are purely decorative and represented status symbols. Smocking was practical for garments to be both form fitting and flexible, hence its name derives from smock — a farmer's work shirt.
They were gorgeous, and I found a set of patterns designed for the "Corrie" family. How's that for a coincidence!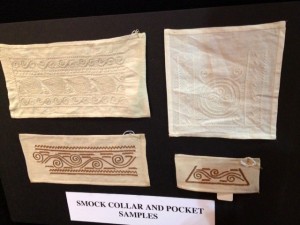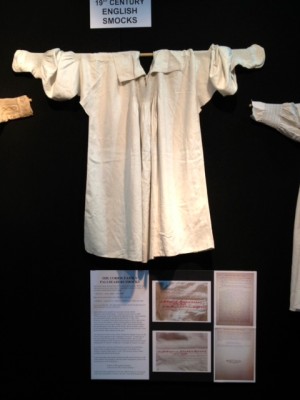 Pieced Patterns
The pieced patterns exhibition was a set of pieces done by a guild of quilters. They were so inspiring, and prompted a fair amount of discussion about what we each thought constituted a nice pattern and so on. I've never really seen quilts in so much detail, so close-up, and it was really interesting to be able to look at them with MdB's opinion too.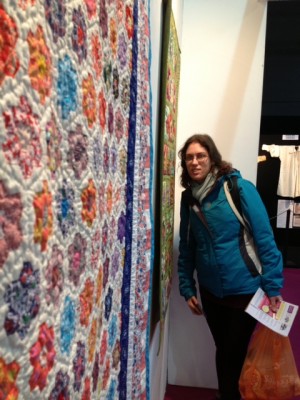 Glimpses of Blighty
I think that the Glimpses of Blighty exhibition was one my second-favourite. For those of you who don't know, Blighty is what us Brits call our hallowed home-land. The exhibition was all embroidery, and came about through a competition that had been run with various themes in different techniques from hand-stitching to machine-embroidery. Competitors had to use Madeira threads in their entries.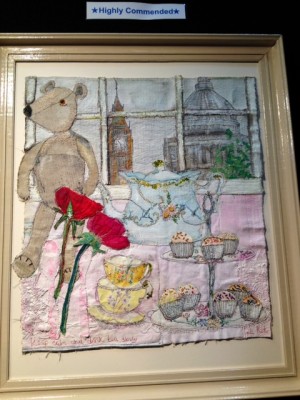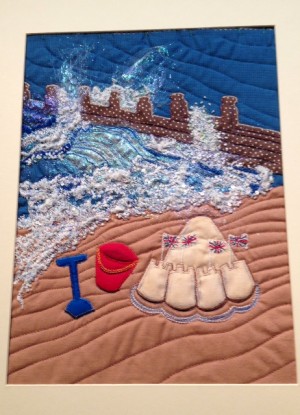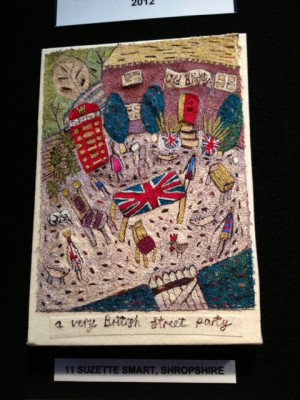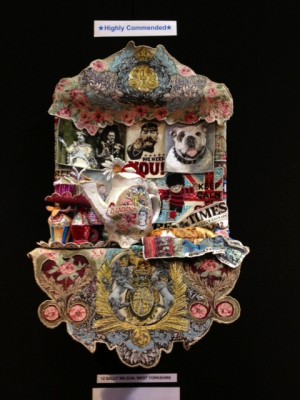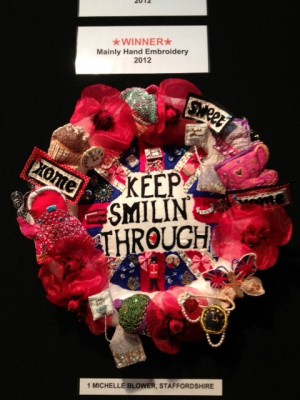 The pieces were so intricate, colourful, detailed…incredible. The monarchy was represented fairly well, and tea also made an appearance in many places. I think I disagreed with some of the first place and runner-up placements, but hey I don't know anything!
I'm going to leave it at that – the rest will follow in another post! Did you go? Have any of you seen these exhibitions before? What do you think of them?
Much love,
Corrie xx