It's pertinent that the next thing I wanted to blog about was deadlines, deadline knitting, missing deadlines, being late for deadlines….because here I am a month later having missed all my self-imposed deadlines after a good start to the year. I'm most annoyed about this, but has been the consequence of some personal stuff that I won't be talking about here. Suffice to say the year hasn't taken the direction I really expected it to, and my focus has been taken from the blog somewhat. I'm going to keep trying – you'll just have to be patient with me!
I did already talk about this topic over on my YouTube channel, in a live stream I was totally unprepared for and also completely blind-sided by as my friend from work discovered I was doing it and sent me some very off-putting text messages before. If you want to have a watch of that, it's over here.
Deadline crafting
Over the years I've made a lot of gifts for people, most of which have been on time, but many of which haven't. Luckily with gift crafting, the people haven't always known I've not met the deadline – the leopard that I cross stitched for my brother and presented to him for his 30th was actually supposed to be his 25th birthday present! That's only five years out…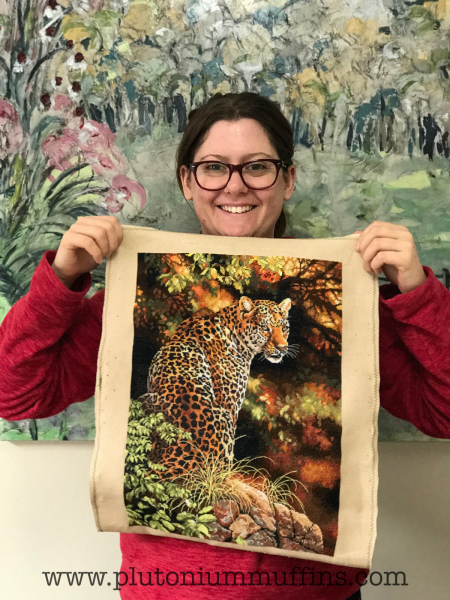 I experience a weird phenomenon when it comes to working to a deadline. I either freeze up and miss it entirely, or it becomes my entire focus until it's done, with the consequence that the item is ready so long in advance that I almost forget it exists. I've spent a long time trying to figure out why this is, and even longer trying to thwart it. I've prepared gift lists and diary items, put reminders in my phone "cast on mum's birthday present" and even told people what I was making them in order to force myself to finish on time.
That has been the worst tactic so far, and my poor mum has been the one to suffer from it the most. I finished knitting her birthday socks on her actual birthday sitting at the table for her dinner one year, graduating to presenting her with one completed leg-warmer one Christmas with the second following a year later (in a different colour), finally getting as far as taking her yarn shopping on her birthday, then not presenting her with the present until 18 months later. Bad Corrie, bad tactic, very patient mum still wears the things I've made for her and doesn't call me out on this tardiness!
I'm sure this is something that I'm going to keep working on for the rest of my life, especially as I find it really hard to allow myself to just buy presents rather than making them. I'm sure, knowing my family, they prefer the homemade stuff and it doesn't bother them…spending money on unwanted stuff rather than time on things made with love is definitely the preference. It just means that I'll have to put up with comments like "do you remember the time you gave me a pair of leg warmers a year apart" for the rest of my life!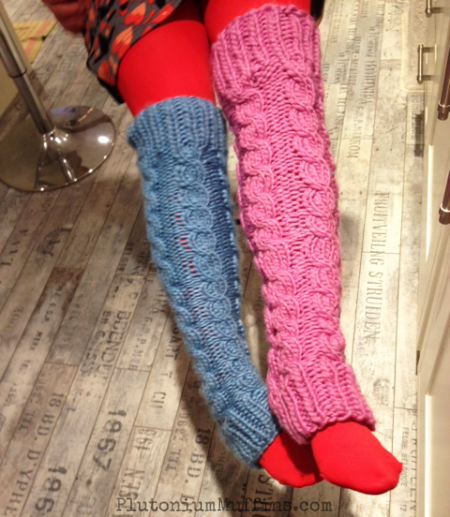 How do you cope with deadlines? Have you found anything that really helps you with them? I'd love to know some new things I can try to improve my timeliness with meeting a deadline.
Much love,
Corrie xx
Year of Giveaways
This post has been part of the year of giveaways. To be in with a chance of winning a digital craft pattern of your choice, leave a comment below on your attitude to deadlines. For full terms and conditions, check out this post here.