I'm pleased to have a finished object for today – a cowl/hat which was derived from the pattern for the Rikke Hat! I originally started knitting this for a friend, but I was playing yarn chicken and I lost…badly. Instead of frogging and doing something else, I decided I could work with it!
The Rikke Cowl/Hat
When I finished the Icon Dress, I had 70% of a skein of John Arbon Knit by Numbers left, in a glorious orange colour. I also had some red leftovers from the turtles I made for John's sister for her 30th birthday, so I threw that in as well. I striped the garter stitch brim with the red and orange, and when the red ran out, just continued with the orange.
The hat is meant to be super slouchy, and as a result it has a huge amount of yarn in it, relative to other hats…I discovered to my dismay that this was the reason for my yarn running out. Should have checked the yardage before I cast on!
By this point, I was so in love with the fabric I had produced that I decided to keep it. It's never a bad thing to have lots of small knitted accessories to hand, so I just continued.
The brim of what was meant to be the hat was knit on smaller needles, so it's a bit tighter than the rest. I've found that if is is worn with the brim on top, the more drapey fabric covers my…collarbone area (what is that called? Breast? Chest?) and the tighter brim prevents drafts getting in.
I've also realised that it can also be worn as a hat. No, really. I wear my hair up in clips the majority of the time, and it is extremely thick. The only hat I have that is slouchy enough to fit when I'm wearing the clip is the Romney Hat – but it does look a bit strange, as if I am a conehead. I refer you to the below photo.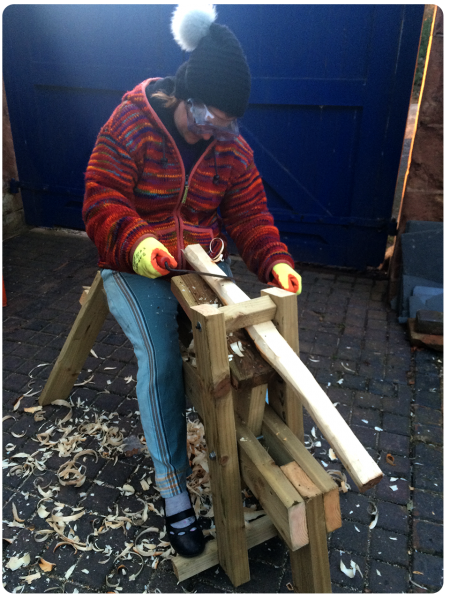 However, if I wear the cowl/hat as it was originally intended, it covers my whole head, stopping just at the point where my hairclip becomes a problem. It's the perfect solution – and when I get too hot, which is a common occurrence, I can just pull it down so it becomes a cowl. I can also fold it in half and wear it as a headband to keep my hair out of my face when I'm doing things that require good visibility.
I am so pleased that I decided to just go with it and keep the project. It has become such a versatile and loved part of my wardrobe, and even if I don't keep it for myself, it has opened my eye up to the world of modifying hats.
The Rikke Hat itself is an extremely popular project – at the time of writing, it has 6,273 projects on Ravelry. The only downside to the pattern is that it's knit in the round and intended to be garter stitch, so if you don't like purling, it's probably not for you – or you can convert it to a flat pattern. I have been determined to improve my purling, so it was one of the draws of the project for me and was no real problem!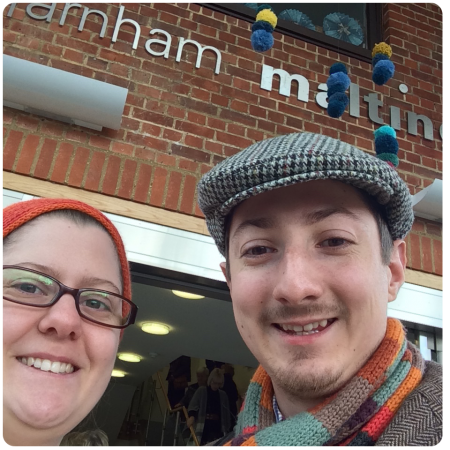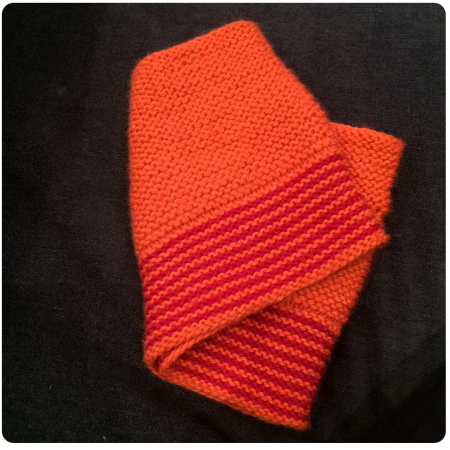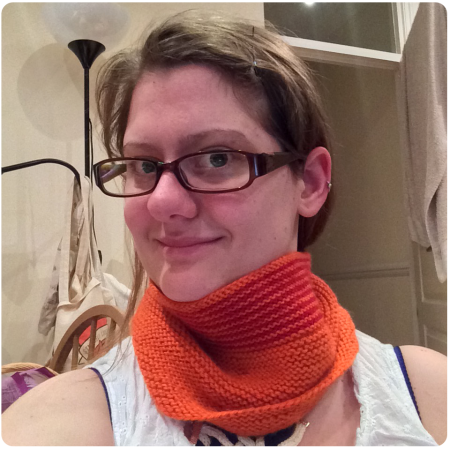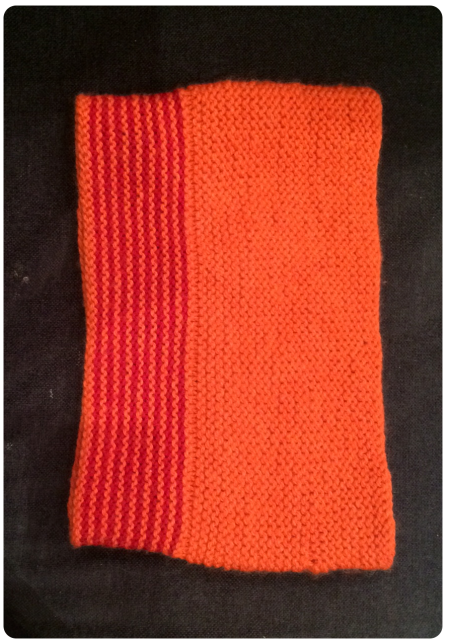 I'd love to know if you've ever repurposed a pattern into something it wasn't really meant to be…let me know!
Much love,
Corrie xx