Our friends got married last weekend, and in honour of the occasion I designed and knitted the Mr and Mrs Cushion Covers. I know what you're going to say, right? How did I manage to knit two cushion covers in 20 days?!
You know the answer if you've been reading the blog…my wonderful knitting machine! I am seriously in love with this baby. These were one of my mystery knits from last week, revealed here in all of their glory.
Mr and Mrs Cushion Covers
The cushion covers were really carefully designed for the couple getting married. He is Scottish, very, very outdoorsy with a passion for fell-wandering and gardening. I selected a nice and deep green for the main colour of his pillow, which I absolutely adored the minute I laid eyes on it. She is rather elegant – a real home-body who is into knitting and baking and style. I chose a cream shade of the same yarn, which felt rich and luxurious, and hence perfect for her.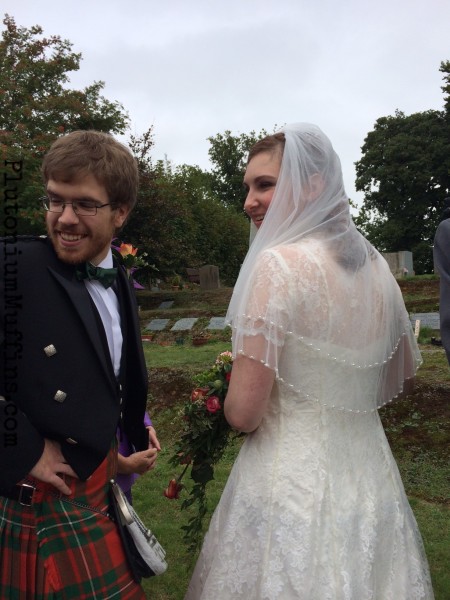 I had already decided to put "Mr" and "Mrs" on the cushions, although I hadn't decided on whether or not I should put their surnames. In the end, simplicity won and I came up with these. I used a cross-stitch alphabet to put the lettering on using fairisle on my machine. I can't tell you how pleased I am with it came out – especially as the last time I adapted a cross-stitch pattern for fairisle it came out horribly distorted because of the differing dimensions in a knit stitch.
The yarn was Sirdar Country Style DK. It makes such a soft knitted fabric that I want to rub it against my cheek everytime I touch it. I assure you that this is not as strange as you think it is!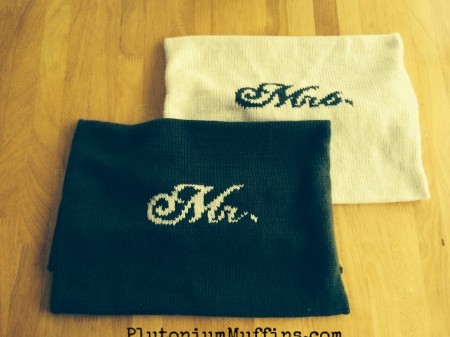 I think these are probably the best wedding present I've ever given. They haven't received it yet as they are still on their honeymoon, but I can't wait to find out what they think. You can check out her blog here!
That's it for now. However, if you would like to commission a set of Mr and Mrs Cushion Covers for a wedding you need a present for, you can now do so! Head over here and learn all about what the offer is. I will also write up the pattern if anyone is interested.
JS' parents are coming round for dinner tonight and I'm cooking, so I doubt much will get done on any knitting things tonight or this weekend. Busy busy busy!
What are you all getting up to?
Much love,
Corrie xx