This is by no stretch of the imagination a knitted article – in fact, it's a pixie coat that I sewed on my new over-locker (serger for those who don't know what an over-locker is). I have talked about Katwise in the past, and I finally got around to making my own coat!
Pixie Coat
Made of 100% wool, the pixie coat (so called because I added pixie points to the skirt and sleeve) is the most fantastic garment I've ever worn (if I do say so myself!) I made it out of nine charity shop pure-wool sweaters, which I spent an entire two days shopping for – it turns out that the number of wool sweaters sold in charity shops these days is not as high as I was hoping.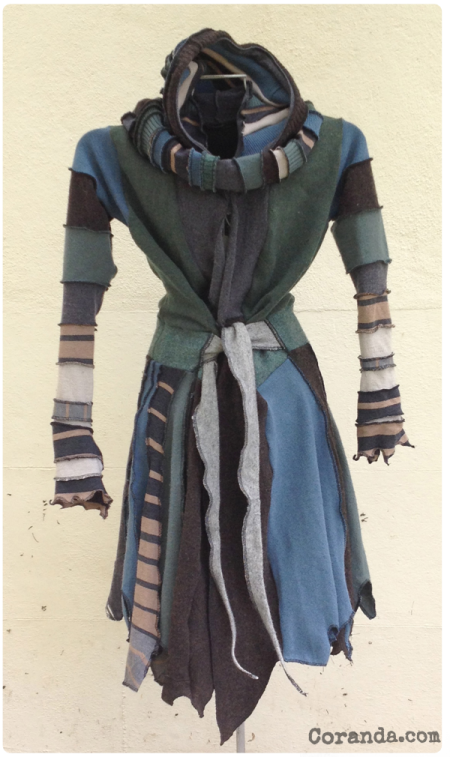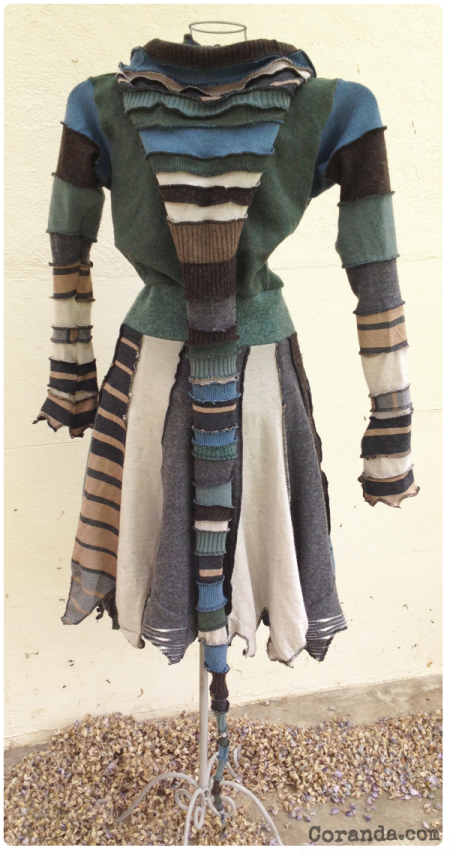 The pixie coat is something I've wanted to make for myself for ages, and I've already received two commissions for it – I'll definitely be adding this to the Coranda.com line! I'm so in love with it, it makes me feel so fantastic when I wear it. I have always had a bit of a thing about fairies and mythical things, and this definitely makes me feel like a fairy princess queen fabulous creature. You can expect to see many photos of me wearing this in the future!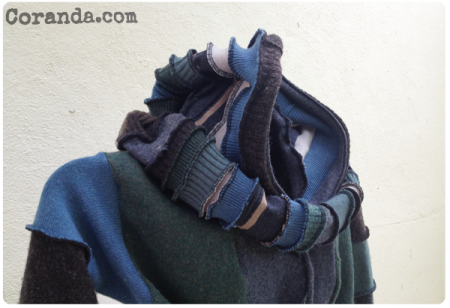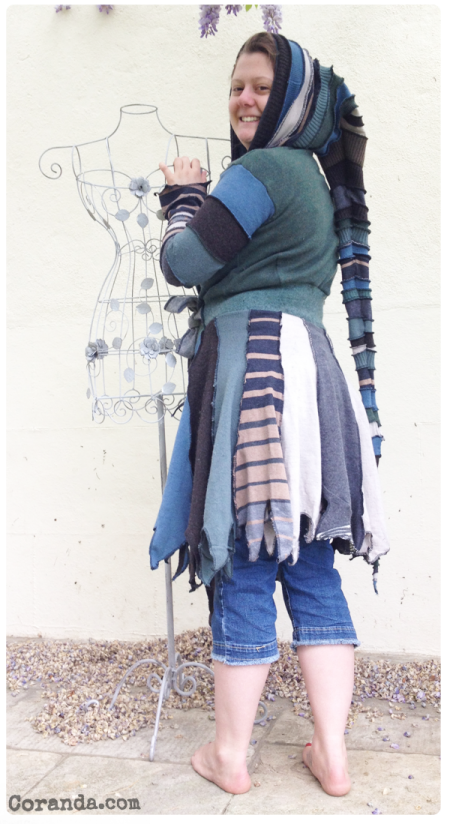 May and June Resolutions
It's the end of May, and I'm pleased to say that I finished all of my resolutions, apart from weaving in the ends on a pair of socks.
It's been a really tough month for me, and my June resolution is going to be very simple:
I do have a few things on the go – I'm going to be attending a professional finishing workshop and I have a couple of presents to make, but I'm going to leave myself the option of buying them if I can't find the energy to make something!
Do you have any resolutions?
Much love,
Corrie xx