This week has disappeared in a spiral of sewing and spinning – I'm so surprised it is already Friday! (I actually don't think I know what day it really is? Monday?!)Anyway, with instant gratification something that I've been needing, as well as a craft fair in Kent to prepare for, I have been busy.
I didn't post last Friday because I was at iKnit Fandango. Find out more about that in the Plutonium Muffins podcast, here.
Birthday
It was my lovely Wonder-Mum's birthday on Tuesday, and I sent her some blank canvases. I couldn't think of anything else – until I figured that as a painter she would probably appreciate materials, in the same way that I love receiving yarn. She was tickled pink, and I can't wait to see what comes from it.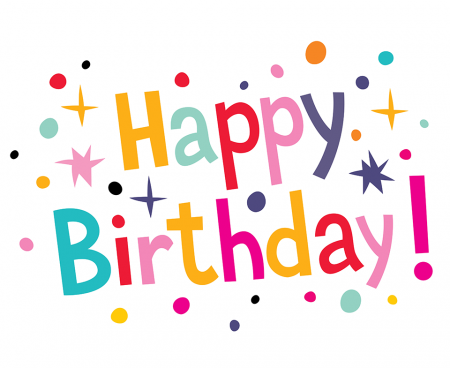 Sewing for me
Since leaving my job last year for medical reasons, I have spent much of the past eight months lounging around at home in my pyjamas or my dungarees. Following on from a previous Friday Round-Up in which I talked about how I'm trying to take myself more seriously, I realised I need some new clothes. With a huge stash of fabric, a small stash of money, and a subscription to Simply Sewing*, a new magazine, I decided to take this into my own hands.
I have a large bust and good child-bearing hips(!), with a slim waist. And I'm short, I don't know if I've ever talked about that? 5'3″ or 161.5 cm, to be exact. So normal sewing patterns don't really fit. As a result, I've been making muslins to try tailoring some garments to my shape. The normal thing to do would be concentrate on one garment at a time, right?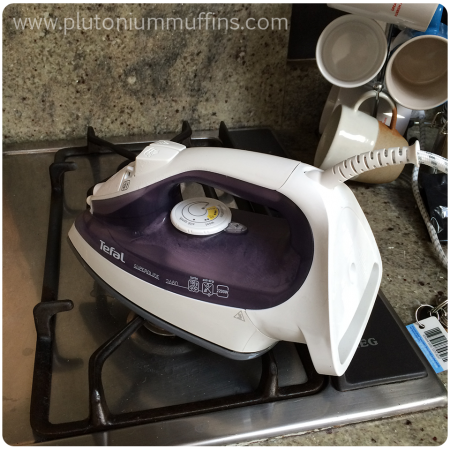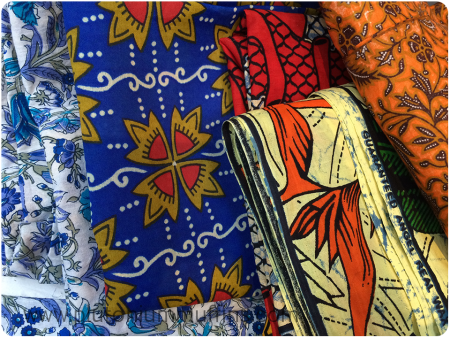 That's not how I roll. I have three fabrics, three patterns and three muslins in various stages of completeness lying around the lounge, which looks like a fabric bomb hit it. I anticipate getting some of this done this weekend, and hopefully next week I'll be in some new handmade clothes!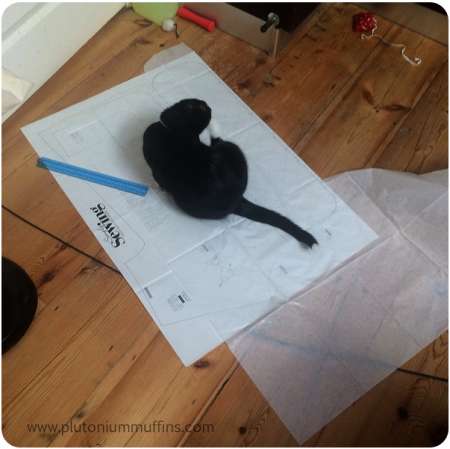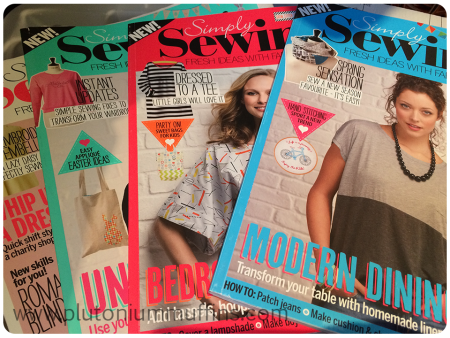 Sewing for you
I'm selling at a craft fair in Kent on the 30th of May. As well as aprons, sock monsters and sarongs, I will be selling my cards, a new range of baby accessories and other sewed goods that I have been busy creating in my fabric-bombed workspace. I will also have a donation bucket full of 'failed' projects. Read: projects that had something go wrong with them and I don't think I can sell. These will be up for free, although I will be accepting donations to Mind if anybody takes anything and wants to give some dollar to a good cause.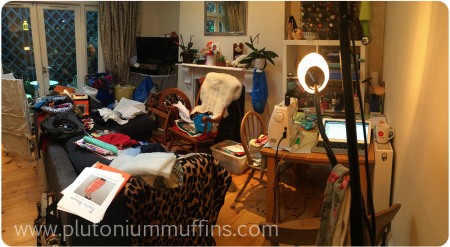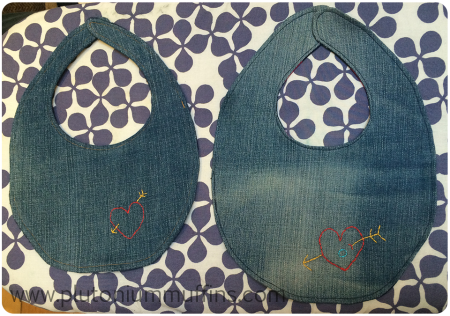 Spinning
I've finished plying the first half of Follow Me Down Cousin Jack! I have just 80g of alpaca fibre left, and will be finishing that this week. I've been spinning like a fiend, and loving it. I do need to think about my posture, which is currently terrible. My back is rather sore because of the strain this is putting on it. Need to sort that out! But loving the spinning.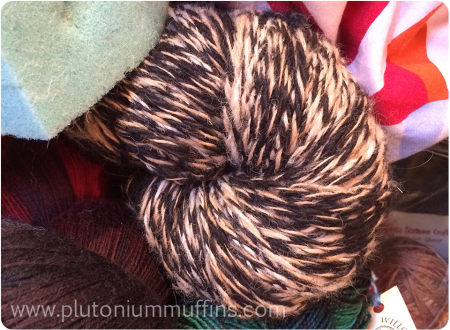 Needle Felting
I've been playing with needle felting again. I've been making sheep and a little seal! I donated one of the sheep to Tonks, who can not keep her paws off them. I think she loves the wool! Anyway, her behaviour has been so instinctive and raw, which has been really interesting to see. I couldn't help myself, I had to give it to her. There's something strange about seeing around 8 hours of work get shredded by your over-zealous feline…the sheep was going to go to the donation bucket as I wasn't happy with it, and that felt a bit liberating. She has me wrapped around her little finger.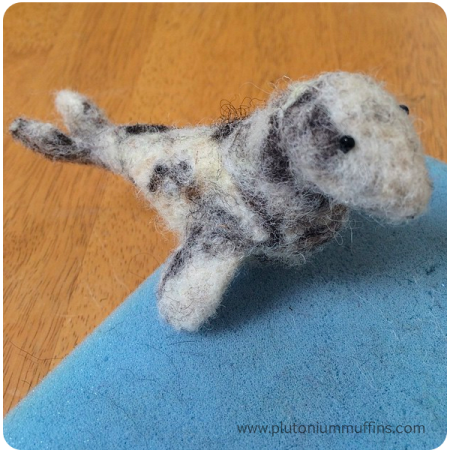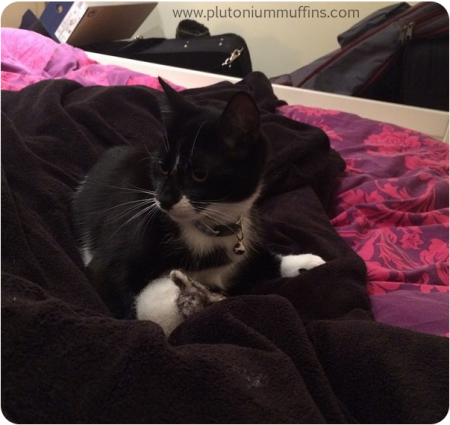 Because I'm spending so much time on the sewing machine and making cards, I haven't really had time to blog as much as normal. The problem is, if you don't make, you have nothing to blog about! My knitting projects are all proceeding apace, and I'm loving my hap at the moment. I'll give you an update next week!
Much love,
Corrie xx
---
* Eagle-eyed Twitter followers will have noticed I had a rant about this the other day. I said some terrible things. I will explain next week, but for now I will say that I'm on the fence about my subscription and am wondering whether or not I should continue with it.
---