14th October 2012 – THIS GIVEAWAY IS NOW CLOSED! Please check out the blog for details of the current giveaway. Much love, Corrie xx
I went to the Weald of Kent Craft Show at Penshurst Place yesterday and found the Romney Marsh Wools stall. The lady behind the stall offered me a squirt of their Hand & Body Lotion, based on lanolin from their herds of Romney Sheep. It was absolutely gorgeous, and I quickly bought myself a bottle.
It will be absolutely perfect for use when I am spinning and knitting – the lotion absorbs really quickly, which is something that I have a huge issue with. I normally use an Oil of Olay "Beauty Fluid" for my face and hands, which is the best I have found so far. However, it isn't perfect – there is always a residue, and it means I use it less than I ought to because I knit so much! So, I'm miserable with dry hands after dyeing and washing, and I've got a big bottle of expensive cream that isn't getting used.
If you want to buy the hand and body lotion direct from Romney Marsh Wools, you will have to order the trio gift set, which includes shampoo, soap and the lotion. Have a look at their website – they have some perfect sets, with huge hampers that would be a brilliant present for a knitter or spinner. I have my eye on the wedding hamper! I'm not getting married, but those rugs are gorgeous.
The Giveaway – Hand & Body Lotion
After using the lotion myself, I thought it would brilliant for someone else to benefit from these guys. So, on offer for you this month, I have 150 ml of Romney Marsh Wools Hand & Body Lotion. The bottle is produced in England, and "prepared to a traditional formula enriched with lanolin".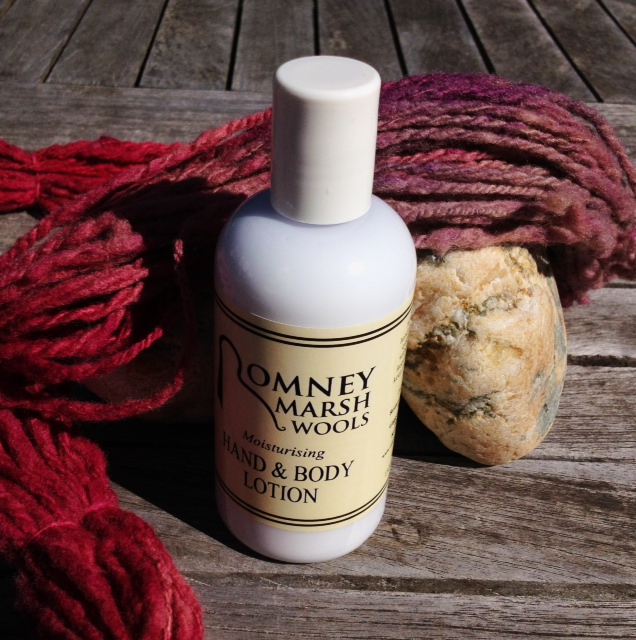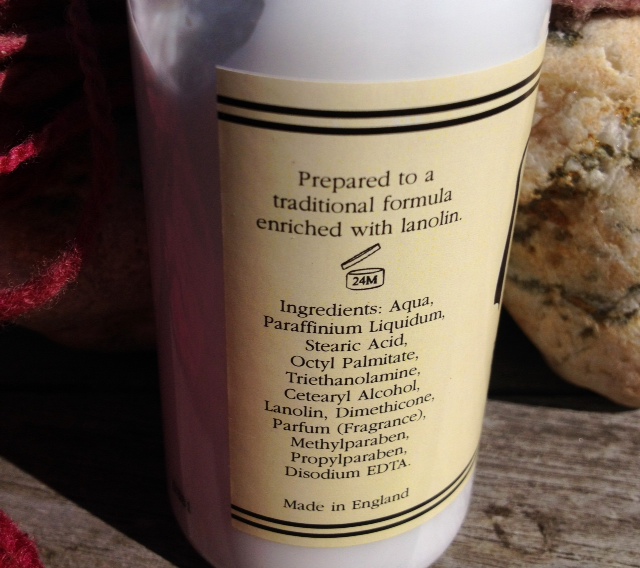 The giveaway is open to everyone, everywhere. If you would like to enter, leave a comment below. Please make sure you leave a valid email address so that if you win, I can contact you to get your address! The giveaway will close on the 14th of October, and the winner will have three days to reply to my email before I draw again.
Good luck!
Much love,
Corrie xx