I'm here to give you the great news that you could win a Sincerely Louise kit to make a bear cushion! It's really very simple – for more context, you can check out Episode 9 of the podcast, which is all about Unravel 2015 and the fun I had there. For details of the giveaway, read on!
This giveaway is now closed.
Workshop with Sincerely Louise
I was lucky enough to attend a workshop with Louise Walker of Sincerely Louise at Unravel 2015, in which she taught myself and nine other lovely knitters, how to make a bear head! The pattern was for a cushion, but with some slight tweaking, it was possible to mount the bear head on the wall as faux taxidermy – which I did!
The materials were provided at the workshop, and included:
yarn
9mm knitting needles
plastic safety eyes
a knitters darning needle
stuffing
the pattern
My bear (who is now called Björn and is mounted in our hallway) took me just over 4 hours to complete – two hours in the workshop, and two at home. Worked in just seven pieces (of which four make up the ears), the only techniques required are: knit stitch, purl stitch, increasing (Louise uses kfb) and the ability to sew the head up. It is so simple that this would be an ideal first 'increasing' project for a totally new knitter. It's also so quick that an experienced knitter can whip one up in an evening.
When converting the pattern for the mount, we had to do some sewing up to get the knitting on the boards – I took a video of this which I will post for you very soon to allow you to get your hands on it if you should wish to do this.
The kit is not currently available online (as far as I can see) and although I am sure it will be soon, you will be getting the paper pattern with the rest of the goodies if you should win!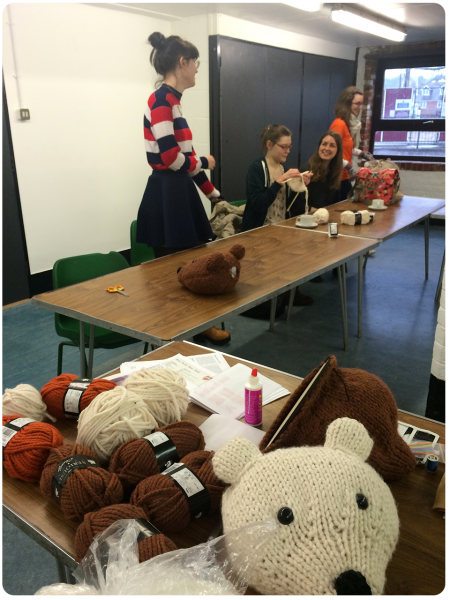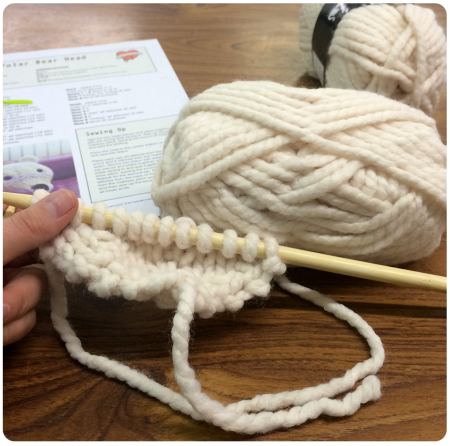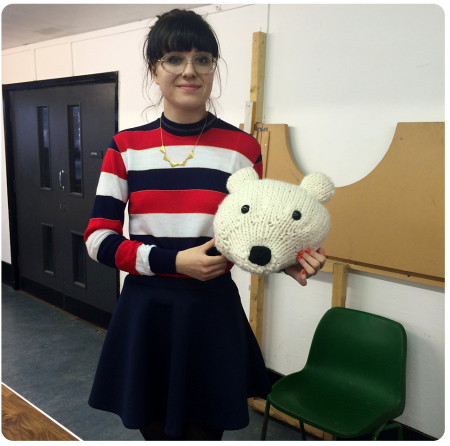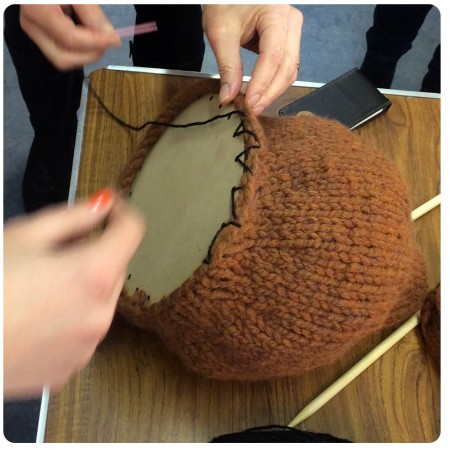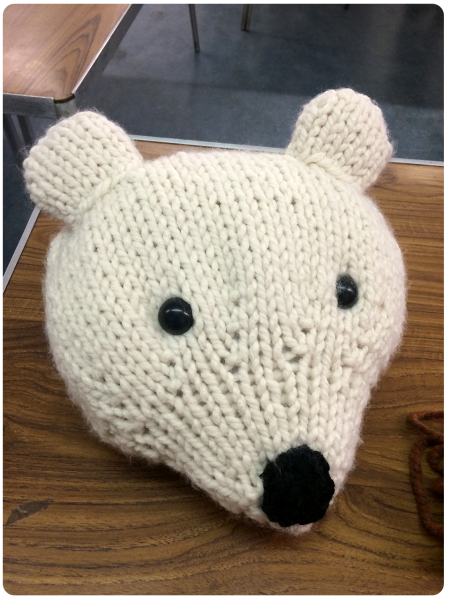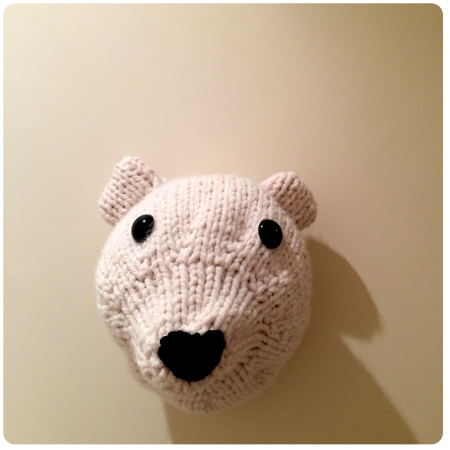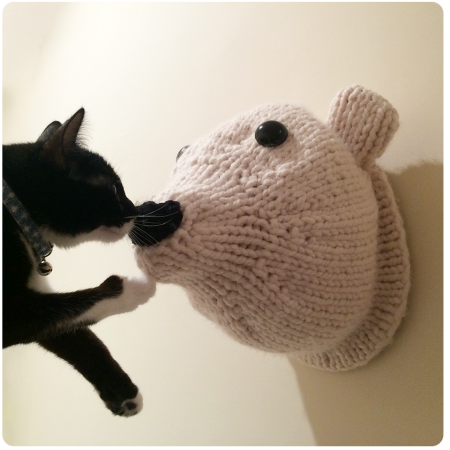 The winner will get what they need to complete one bear head pillow. So, how do you enter?
Entering the Giveaway
You must:
Go to THIS LINK and goggle over Louise's offerings (I really, really recommend the book)
Return to this specific blog post on Plutonium Muffins and leave a comment saying which kit you would most like to buy from Louise
Up to 3 additional entries can be obtained by sharing this post on social media. In order to qualify for this you must notify me that you have shared the post and provide a link.
The giveaway is open to all, and will close on the 2nd of March at 5 pm GMT. The only restrictions will be governed by your countries posting laws – I am not currently sure, for example, if the wooden needles will be allowed in Australia.
Thank you so much to Louise for the generosity in offering this up for the giveaway!
Good luck!
Much love,
Corrie xx