First things first before I go on to Resolutions – HAPPY EASTER!! I hope you all had a wonderful weekend. I stayed at home, and spent my first ever Easter away from my parents. It was very relaxed – we spent a lot of time cleaning and sorting out bits in the house that have needed work for a while. I also spent some time napping, and to cancel this out, joined a gym. Hurrah for fitness!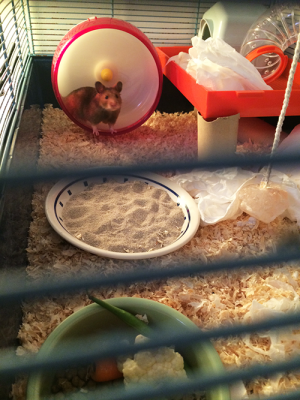 Mid-April Resolutions Report
I know this is a bit late, but things at work have been so crazy and I was just too tired to get my laptop out and write a blog-post before now. So here is the report:
Complete 17th stripe in Erquy – I am on number 14 and hope to reach 17th by the end of April.
Finish Granny Squares Galore (crochet) – I have finished crocheting with only one major mistake, and have decided to just let it go. I need to weave in the ends and block it, ready for presentation to the recipient on Friday.
Work on existing projects but DO NOT CAST ON ANY NEW PROJECTS. – Success so far! I haven't cast on anything new, and I've been working on the Gigantic Blankie and really enjoying my progress on that.
I am so glad I set myself fewer resolutions this month, because I've been a bit overwhelmed with a new hamster, work stuff and trying to beat the mess in our room. I made the decision to throw away all of my nail polish today – it was hard, but worth it. I just never paint my nails anymore! Ha.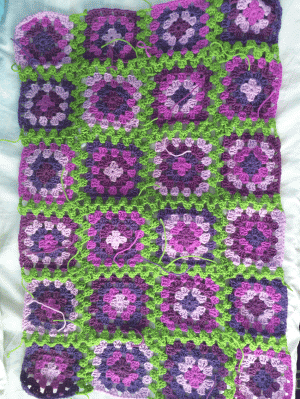 Anyway, it's all feeling a bit manageable and I am looking forward to getting to my milestone on Erquy before I go to South Africa for two and a half weeks on the 29th of April.
How are you getting on?
Much love,
Corrie xx