Today I'd like to talk about Liberty London, which I visited with Melanie a couple of weeks ago! I'm supposed to have been recording the podcast today, but the microphone has had issues (as in, it's gone AWOL) and I will have to wait until tomorrow!
So, moving on.
Liberty London
Anyone with any sort of interest in fibre arts/fashion/sewing/high quality fabrics will know about Liberty. A department store in Central London, just off Regent's Street in fact, the shop was opened in 1875, and has been at the cutting edge of design ever since.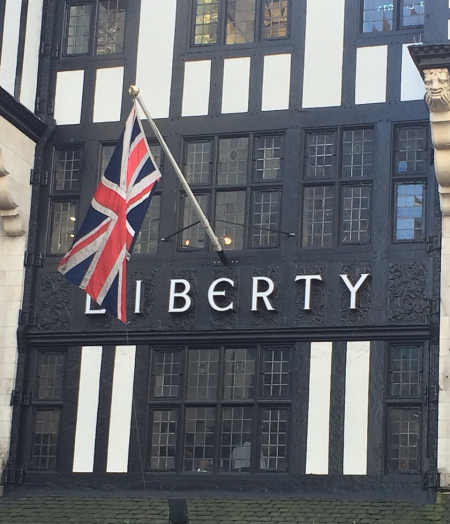 As a store itself, this place is a gem which could keep someone occupied for hours, but make sure you either have been saving your birthday money for the last twenty years, you are very strong of will and set yourself a budget, or you are simply mindful of how much stuff you can cram into your suitcase/apartment/bedroom. I'm not going to go on about it too much, but I did take some photos of the various wonders that can be found in the shop – head to the bottom of this post for those.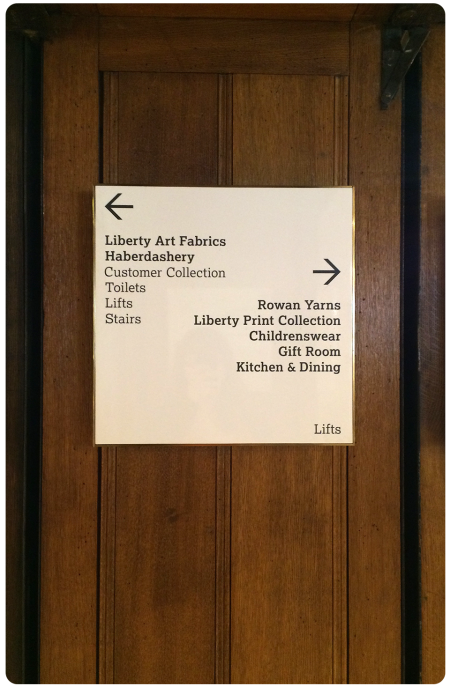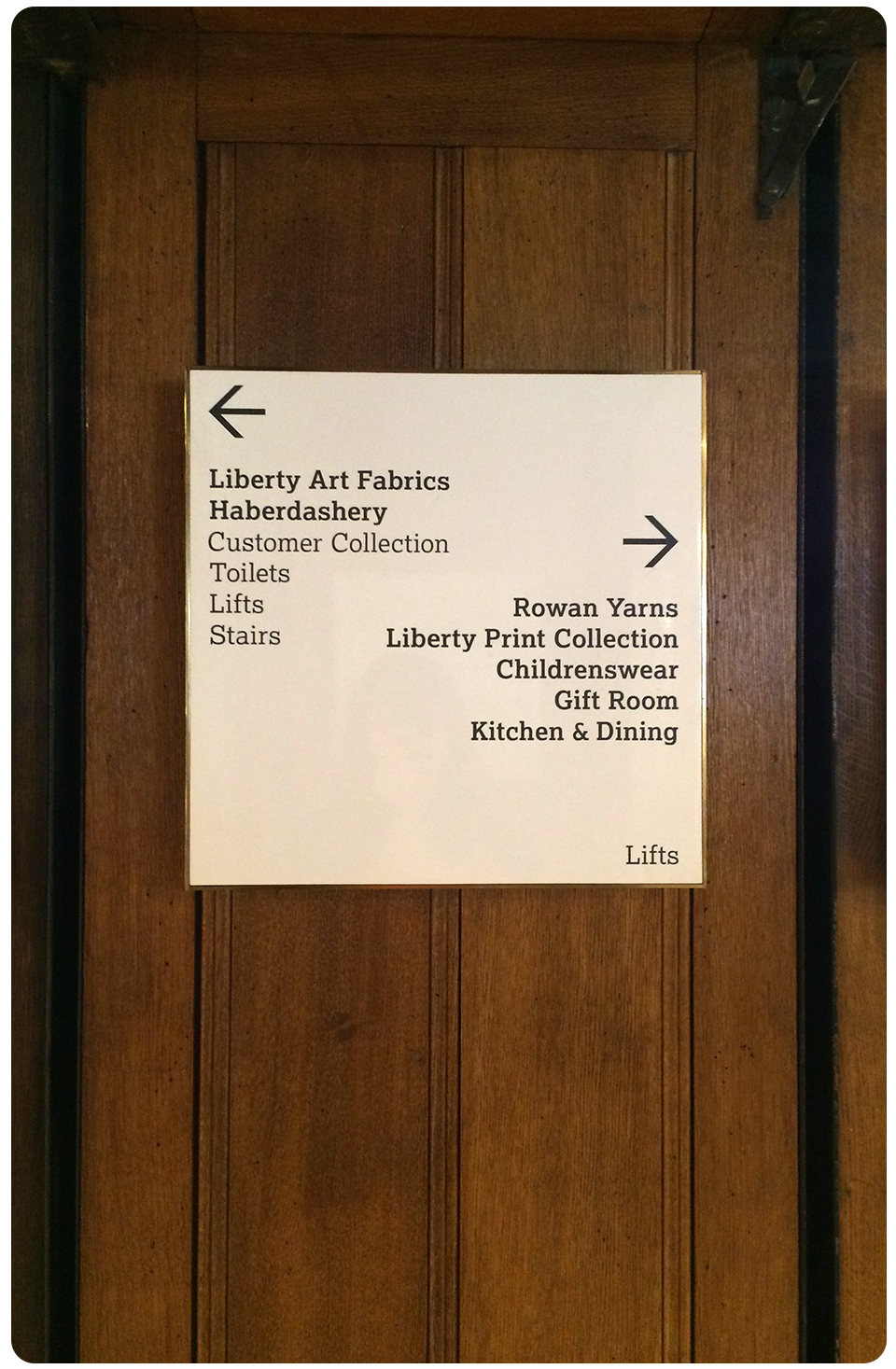 You're probably here for yarn, though. This is a knitting blog, and boy is there yarn to talk about in Liberty! The store is exclusively a Rowan stockist, and fittingly, has an enormous selection of the brand, from Kidsilk Haze to Creative Worsted, Big Wool to Truesilk. Pictures will tell the story better than I can in words, but I honestly think this is a fantastic place to browse a large range of Rowan yarn. The display samples were really inspiring – I particularly liked the blanket, and I had to physically restrain myself from buying some of the books which I have been coveting.
I found yarns which, once upon a time, I would have bought at the drop of a hat – a three year search for the yarn to make a Penguin Hat was ended here, and I will be making a return trip when I have saved up for that particular little project*. Stock aside, I enjoyed my browsing experience immensely.
The yarn section is near a skylight, which makes it nice and easy to see the range and appreciate the colours. I do not see well in low light, and artificial light will strain anybody's eyes, so I really appreciated this. There is plenty of space for the yarn to be displayed, and wide corridors so that yarn connoisseurs do not have to shuffle past each other on their search for the perfect colour.
The display is neatly kept, which makes it easy to see everything and does not cause distraction. There was someone walking around making sure that all the balls were in their cubbies straight, with ball-bands on, which although a small thing, is something I always look for – who doesn't know the frustration of finding what you think is the perfect yarn, without any information to go with it as the ball band has been lost somewhere in the ether.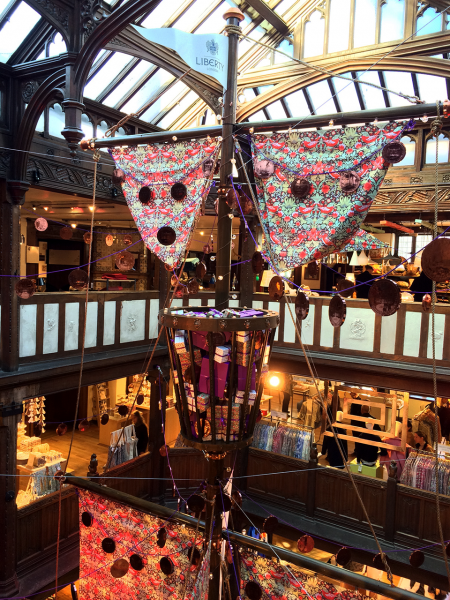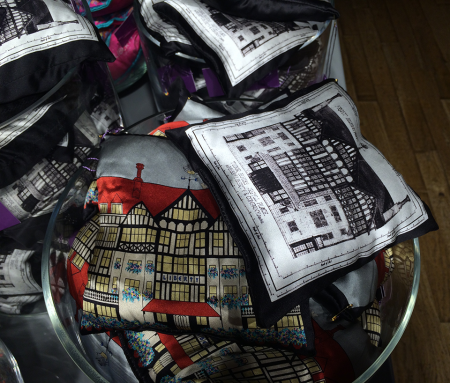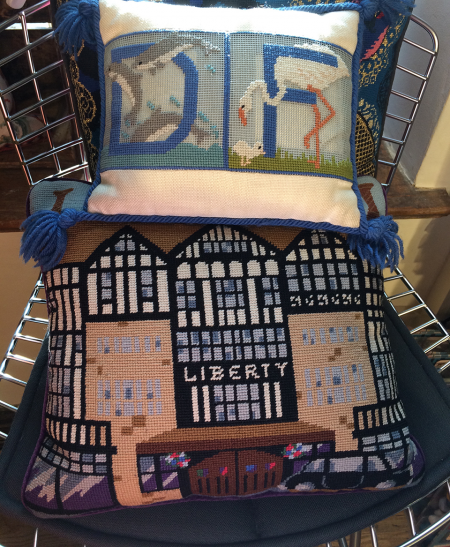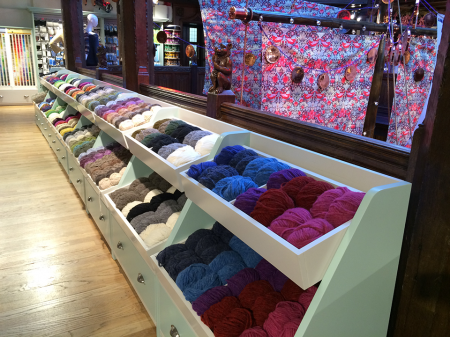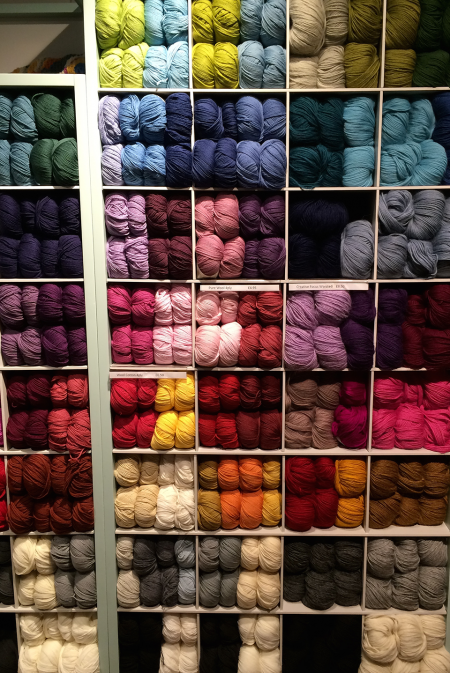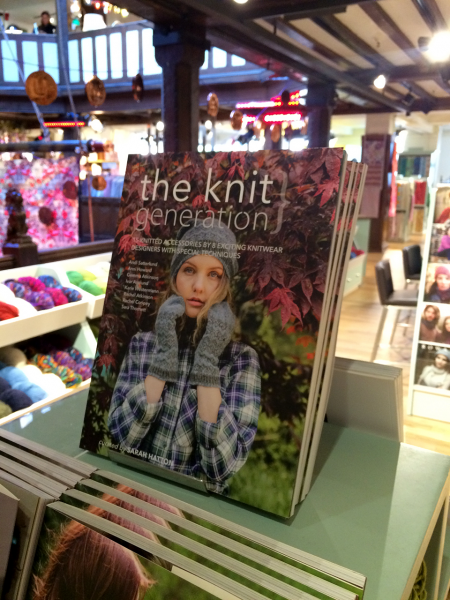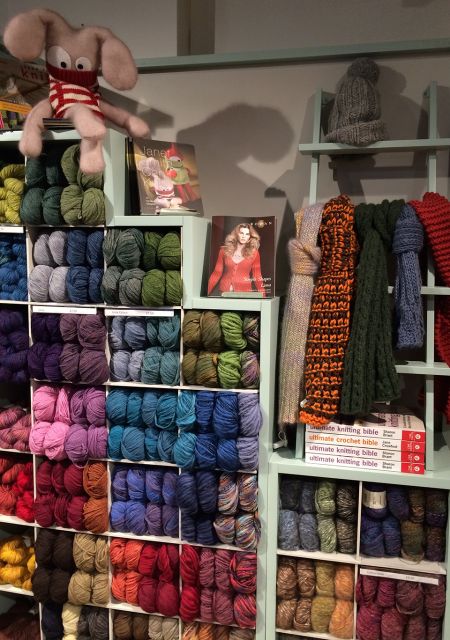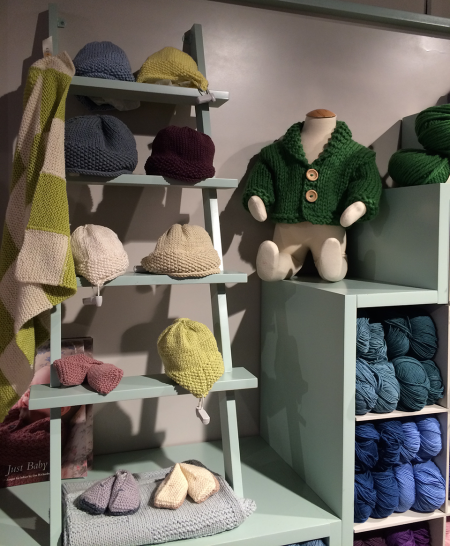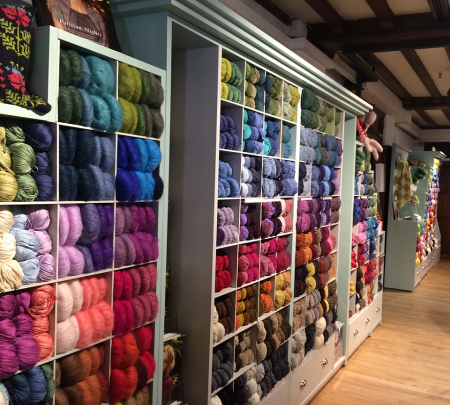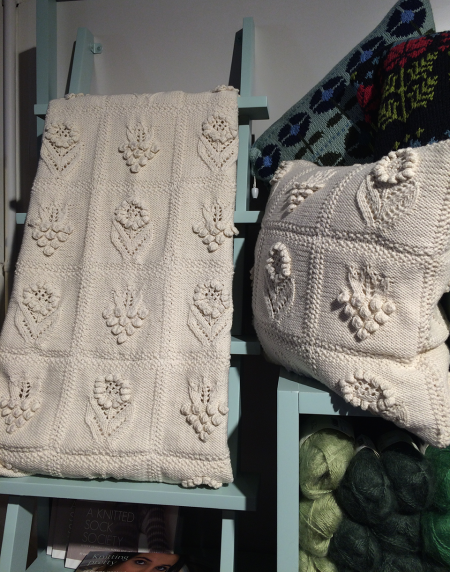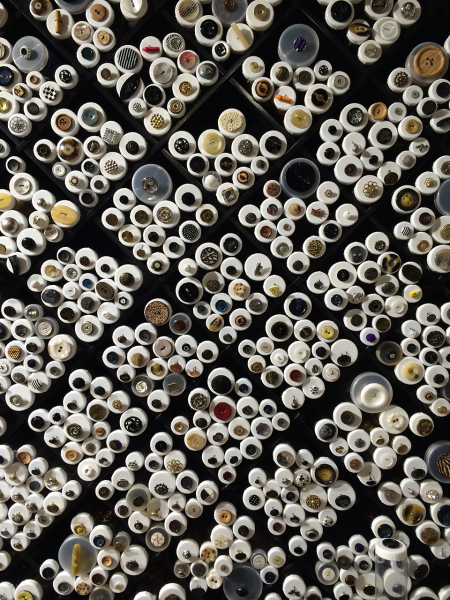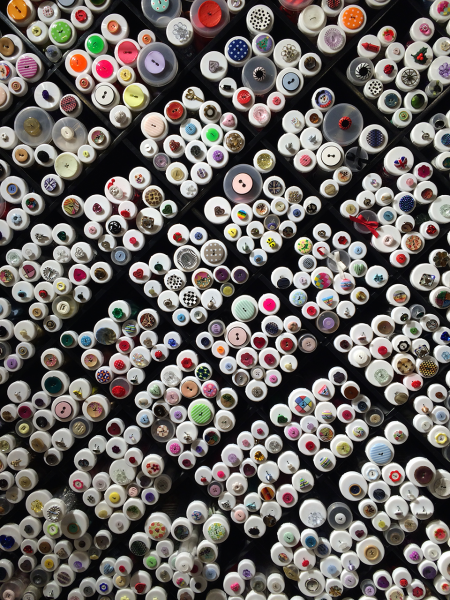 All in all, I had a great two and a half hour bout of shopping. I bought buttons for the Icon Dress (the button display hypnotised me for about half an hour) and a little cross stitch of the front facade of the building which is sitting on my desk taunting me as I itch to try it out.
You can't browse the yarn on the Liberty website, so the full range can only be appreciated in person. It's worth a trip if you are in London anyway, if not for the world of wonder that will open to you when you see the other products in close proximity to the sticks and string! It took me seven years of living in the city to venture in – and boy do I wish I had done so before.
Much love,
Corrie xx
* If you follow the link and see I started that project before, I had to stop and rip because the yarn was inappropriate for the project. It became the Romney Hat instead.