I am very excited about this news…I have a new logo! Many, many, many thanks to Luke Thompson of Luke Thompson Design for the amazing graphics. Go look at his stuff. I can't recommend him enough. What do you think of it?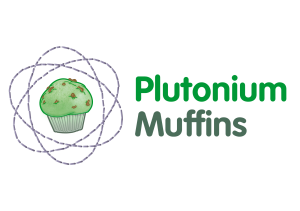 Also, I've managed to put my first ever listing on Etsy. I'm excited about it, would appreciate it if folks could go look it up. A new phase of my life has started!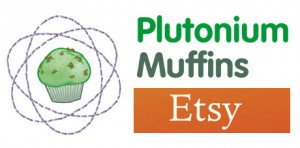 What would you like to see in the Plutonium Muffins shop?
Much love,
Corrie