Long-time readers of the blog will know about Towersey, a folk festival I've been going to for years. Located in Oxfordshire, this wonderful festival started in 1965, and each year gets bigger and better. I have always loved the vendors around the place, from handwoven jumpers to circus school, raku demonstrations to workshops for all types of musicians. It has long been my ambition to exhibit in the Craft Fair. This year, my wish has come true!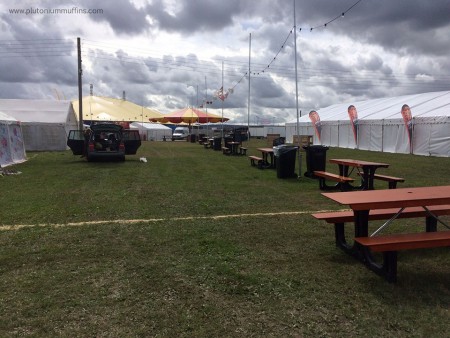 Plutonium Muffins at Towersey
I am currently based in the Plutonium Muffins stall in the Towersey Craft Fair, selling fibre and teaching people how to spin! I have so far taught three people the craft, got a lot of people interested in the process of wool preparation, talked about sheep for hours, and got sore feet from standing up drop-spindling or drum-carding all day!
I've also spent much of the last month designing cross stitch patterns, which are available this weekend. Some of them are adaptations of some open-source emoji designs, while others are my own original drawings converted into needlework. I particularly love my dinosaurs, which I sewed into a wall-hanging that I now can't get enough of! You can get the patterns for these guys from Etsy here. Kits will be available as soon as I'm back from the festival.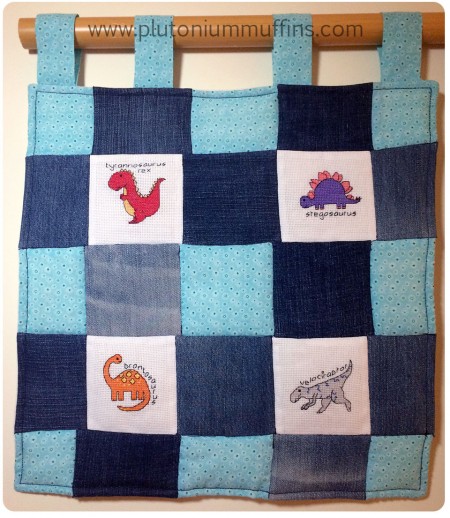 As much as I am enjoying being at Towersey listening to some of my favourite music while engaging with people, today has also been really inspirational in terms of figuring out which direction I want PM to go for the next few months. I am really passionate about education and passing on skills – many of my friends have been taught to knit and spin by yours truly, and I believe that sharing knowledge is one of the best gifts one can give. I've been trying so many different crafts over the last few years, and I still find it amazing how sitting with other people can challenge, excite and inspire you while creating together.
I've met so many lovely people today and had plenty of good ideas. As a result, I have been Making Plans while sitting around the campfire eating curry and rice, drinking and ale and chatting about how the day has gone. Whether or not any of these will ever go ahead remains to be seen…but for now, I'm having a great time doing my favourite things together – crafting while talking about craft!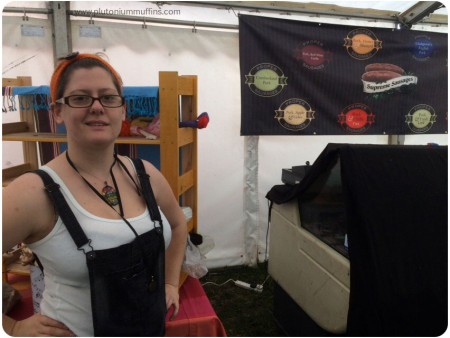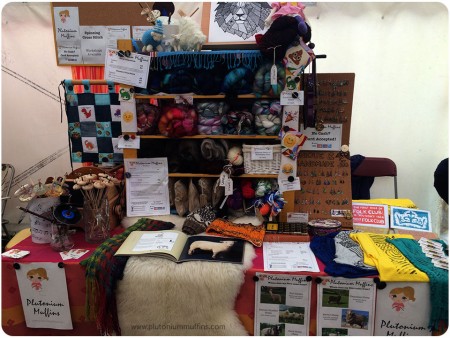 If you happen to be going to Towersey Village Festival this weekend, you'll find me in the craft tent, giving lessons, selling my own fibre, Spin City UK fibre, and a variety of earrings and bits and bobs from Janet the Colourful Crafter. All of the things I have on the stand will be available on Etsy when I get back to London. If you just can't wait, don't forget to check out my cross stitch patterns!
Don't forget to enter the Spin City giveaway, which will run until the end of Tuesday the 1st of September. You could win over £30 worth of goodies!
Much love,
Corrie xx