It has finally arrived: the first episode of the Plutonium Muffins Podcast! I have wanted to do a podcast since I first left university (over three years, before the origin of this blog even) but never had the courage to do it.
Episode One: Mangwanani
Introduction
Mangwanani
'good morning' in Shona
Everything gets started with a little introduction to me – and an explanation behind my funny accent. I have realised I also get the words "knitting" and "spinning" confused. I hope this doesn't cause too many problems!
Section One: Knitting
A quick discussion on why I'm trying to knit garments this year – the Towersey Shawl is the one that I reluctantly (but very lovingly) gave to my gran for Christmas.
Works in Progress
Previous Projects
Techniques
Bonus YouTube video at the bottom of this post if you want to give knitting a go – and starter kits available at East London Knit's Etsy shop.
Section Two: Spinning
Introduction to my spinning
More Corrie history, including five fleeces and why one should never ask Twitter for help if you think you probably shouldn't do it.
All the yarn I've ever spun
Section Three: Resolutions Monthly
An introduction to the idea behind the Monthly Resolutions and a lot of chatter about how it helps me with my crafting.
Section Four: Crafty Roots
I'm running out of steam by this point, so there isn't much content but a bit of chatter – and a book recommendation!
Check out and buy the book using this link and I get some commission to go towards hosting fees…(which as it turns out are rather steep if you can't cut your podcast to less than an hour no matter how long you spend trying!)
Sub-section: Molly the Naughty Hamster
A little anecdote on what Molly got up to while John and I were away
Conclusion
Thank you for listening! I hope you had fun and enjoyed it – importantly, I hope you can understand me.
The podcasting community:
Contact me!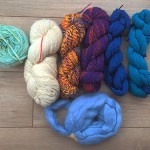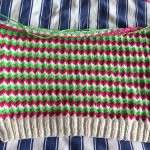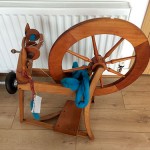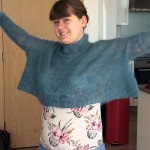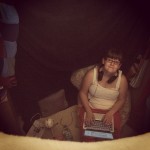 Learn to knit on YouTube