Have you heard of the Amazings? They are a London-based organisation with a mission of facilitating the passing of wisdom and experience from crafting 'elders' (read "the over 50's"). If you have never heard of them, go to their website and remember them, they're going to be big.

Make an Heirloom Patchwork Quilt
Taught by Virginia, this is the tutorial I have enjoyed the most. I've wanted to make a quilt for so long, so this was a Big Opportunity. One of the things I had never appreciated is how much work goes into it – the whole quilt is done by hand, even the actual sewing of the wadding and underlying material, and it takes a very long time.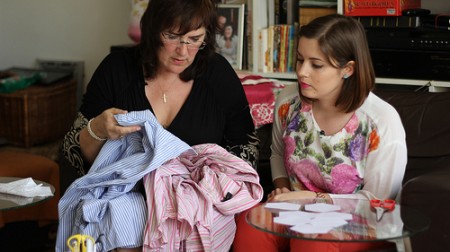 I'm making hexagons from old duvet covers. I've been carrying them around in a little bag, attracting lots of strange looks on the train, and making a sizeable pile. It'll keep growing, so come back!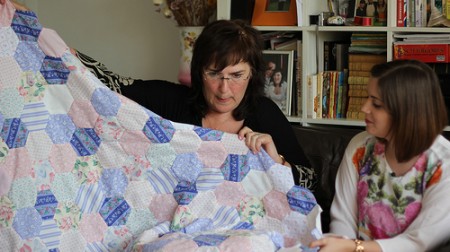 Virginia is soft-spoken and loves to chat about her craft. I could watch her and Jen (the tutee) talking for ages. The video is well put-together, sound quality is perfect and the whole thing is incredibly inspiring.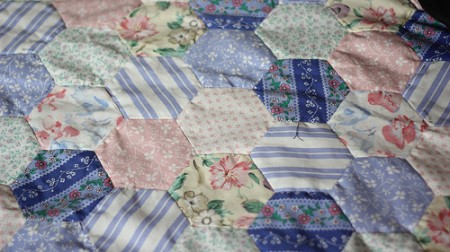 Make a Mosaic Flower Pot
Josefina is absolutely adorable. She reminds me of Super-Granny, with a very dignified confidence in what she is doing, how she is doing it, and the simple pleasure of peeling masking tape off something!
The process is really simple, and she goes through it from beginning to end with some fantastic discussion throughout – did you know she loves Queen and is a Heavy Metal fan! The pot that is produced is stunning.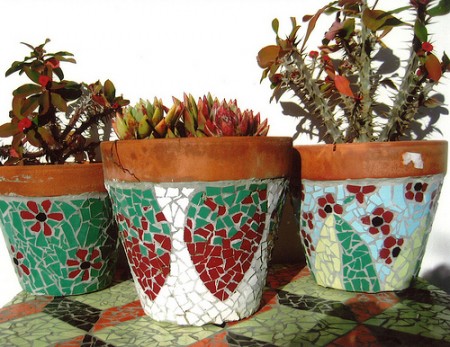 The setting is also beautiful, in Josefina's garden on a mosaic table she's done herself. She gives advice on how to make sure your mosaic is weather proof, and I couldn't wait to get started.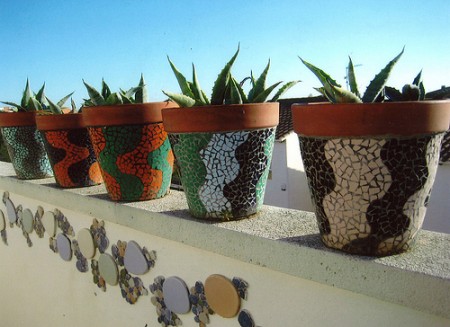 I had a few small tiles left over from a project I'd done a while ago – so I used those and I smashed up a bathroom tile (there is nothing quite like smashing ceramic!) It is currently sitting on my desk awaiting grout. I can't wait to finish it – I put chilli's on it and I will plant a chilli seed in it.
Retro Hair Dos
This tutorial is the one that I haven't had a chance to try at all. I've watched all the videos, and am raring to go; but have experienced some problems. Not least, the fact that we've been moving house every few weeks has meant that I don't know where my hair appliances are.
Our stylist is Michael, and he teaches us three looks; a 30's chignon, 50's rockabilly and 60's bardot. Michael explains things very clearly and uses different models for each style. They all look stunning. He also gives tips for a quick spruce up before you go to a party from work, things to keep in your handbag, and likes to talk about Gatsby, which I approve of!
I would recommend you watch and try 50's rockabilly first as they obviously filmed it first and a lot of the good explanations happen in this video.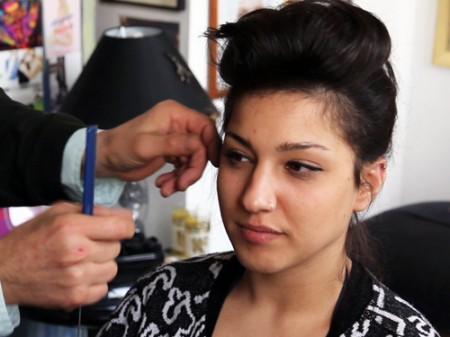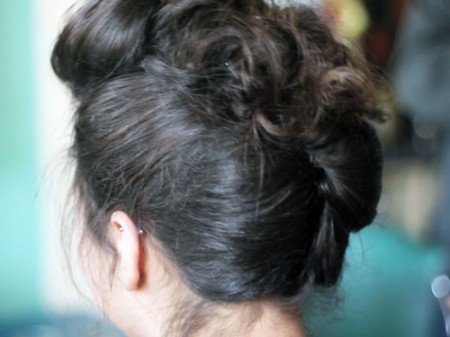 I'll let you all know when I've found my hairdryer and rollers – I think my 30's chignon is going to look fabulous with my pink and purple hair! I can't wait to get going with it. I also love Michael, and I am almost certainly going to visit his salon in Hackney.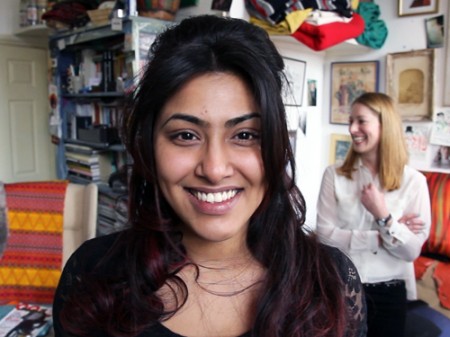 Make your own Natural Beauty Products
Judith is the Amazing who teaches you how to make beauty products. She's so enthusiastic, has a fantastic vitality about her, and I think that what she does may make a huge difference to my life and skin! I absolutely love the videos, which have an energy that is very exciting.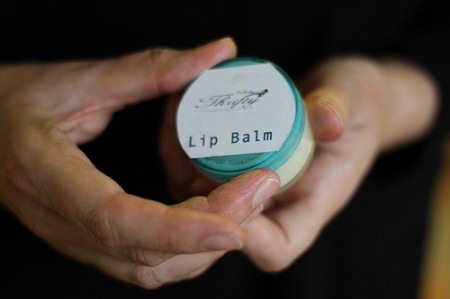 Jen is adorable in the video – she looks at Judith with such admiration in the final shot of the final video. It's lovely to see and really seems to epitomise the ethos of the Amazings!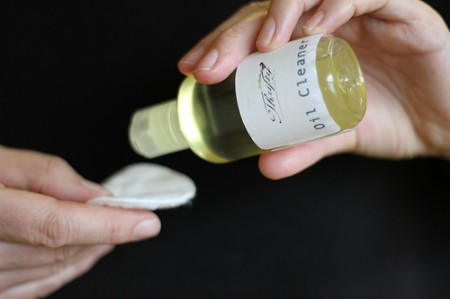 The products are all super quick to make – and extremely cost effective. I have only made the face mask in small quantities. It's a good chance to get very messy in the kitchen and not worry about the effect the products are going to have on your hands.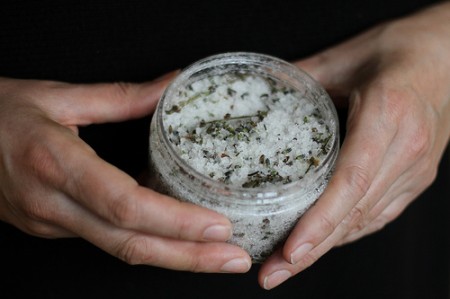 I have sensitive skin and the crib sheet is indispensable. If I were to recommend any of these tutorials to someone who wanted to try something new and quick, this is the one I would say you should try.
Summary!
Unlike other online crafting tutorials that I've done, one of the fantastic things about the Amazings is that you can watch their videos over and over again. The whole website is generally gorgeous, and the mobile interface is fantastic.
The one thing I would like to see is a smartphone app. I would really appreciate a way to download the videos and watch them when I'm doing my craft in a non-computer environment – especially with the messier crafts and bull-in-a-china-shop Corrie!
I've been given a code so that you can try one of the tutorials all for yourself, all for free! You simply have to click and you'll be able to choose one of them. I haven't tried all of the online courses – there are more, and my experience with these makes me want to do all of them
I thoroughly recommend these tutorials, and I'd love to hear how you get on if you have a go at one of them.
Much love,
Corrie xx
PS I've extended the giveaway to the 28th of June, so you have a few more days to enter!
I was given access to the tutorials by the Amazings to try out and review. All views are my own.