I'm going to be coming down to Devon a lot in the future, and I decided I needed a stash down here…it shall be my secret stash, and I shall call it squishy. Being local, I had to stash local yarn, obviously…OK, so it's not so local, the roving is from Uruguay and the sock yarn from Germany, but the shop, Hulu Crafts, was local!
Stash from Hulu
I blogged about Hulu last year when this was my local yarn shop – to read that post go HERE. I was absolutely delighted to be able to go back to a knit and natter last night. This will be a monthly event for me, and I will even be able to go to their Christmas dinner! I'm so excited.
I have been into Hulu twice in the last four days, and fell in love with two things that I decided I needed to stash. The first was an Opal sock yarn. I knitted my first ever socks from Opal yarn, and they are the best pair I have – I prefer them to Regia, Artesano, and all of the yarn from small yarn companies that I have bought over the last few years. I actually noticed it when Vicky posted about it on the 22nd of August and decided I must look when I was next home.
She still had it! So I bought it.
The roving caught my eye as I walked past it, and I've always wanted to try Manos del Uruguay fibre but never seen it in person. That was snapped up – the colours are fairly similar to the Opal yarn, but I'm loving it and started spinning straightaway. I fascinated everyone at Knit and Stitch at Hulu, and Vicky posted a photo of me doing it to the Facebook page! (I'm famous, heehee.)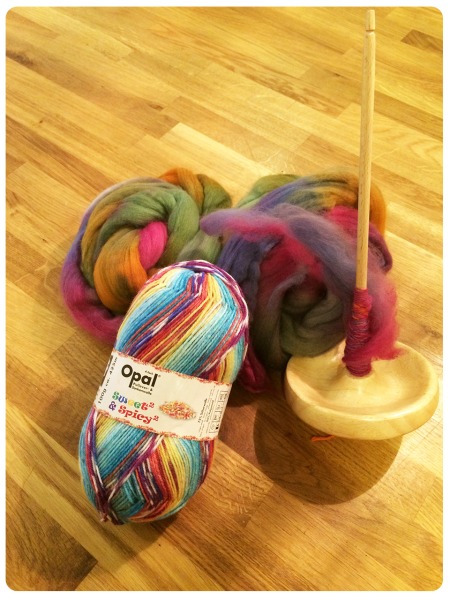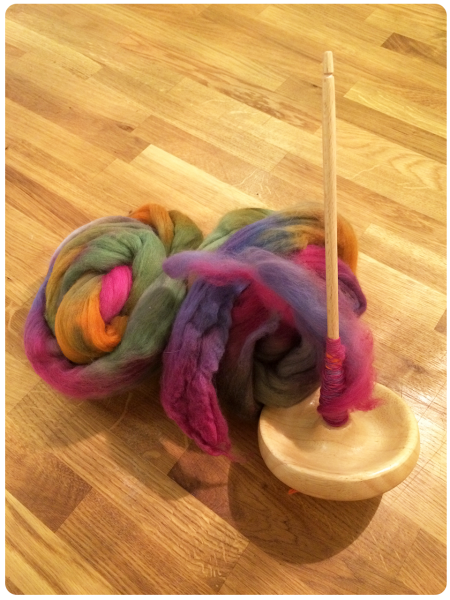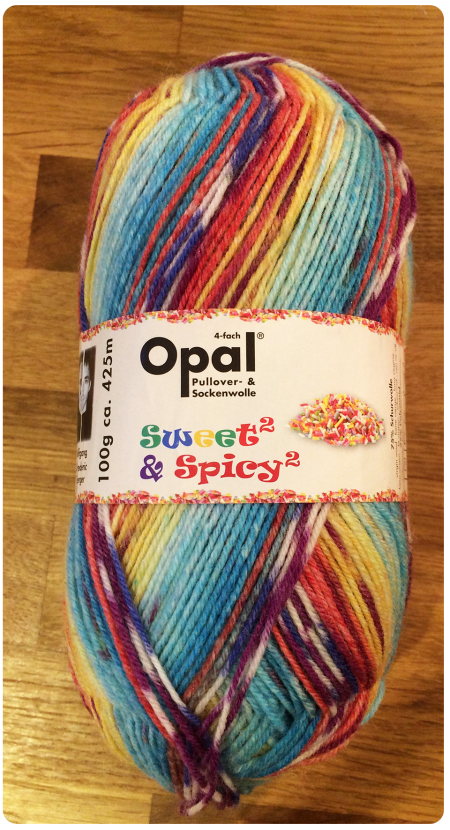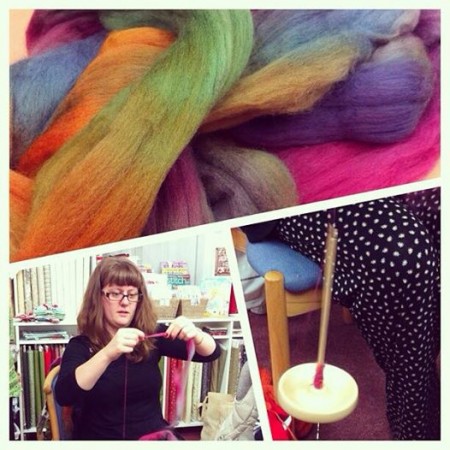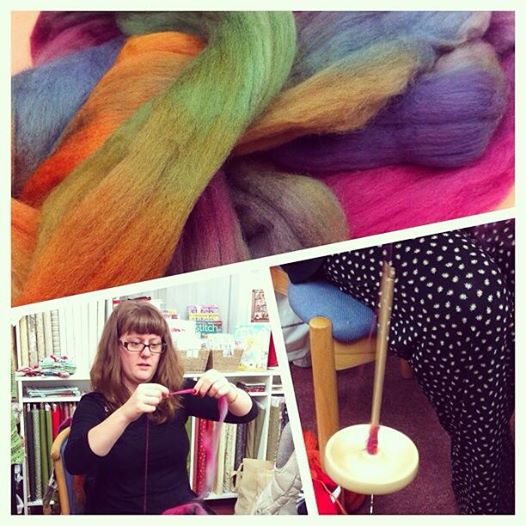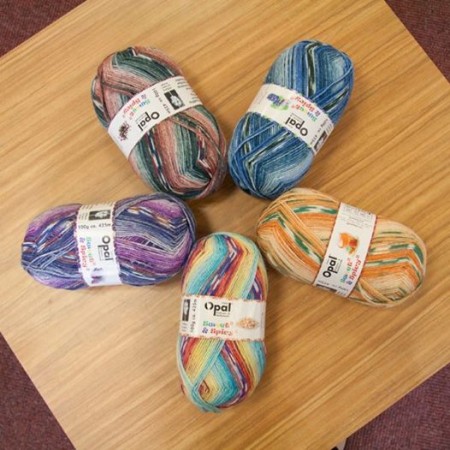 Anyway, now that you've drooled over my secret stash, carry on!
Much love,
Corrie xx
---
PS Anyone recognise the quote in italics in my introductory paragraph?