Those of you who have been reading my blog for a year or so will know that I have been an enthusiastic, although not always accomplished, spinner since I bought a load of fleece from Mudchute City Farm. The story starts here.
My main achievements have been actually teaching myself how to spin from a book, and producing these two yarns, both from Cheviot fleece, one dyed and one natural.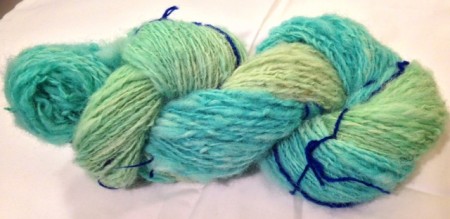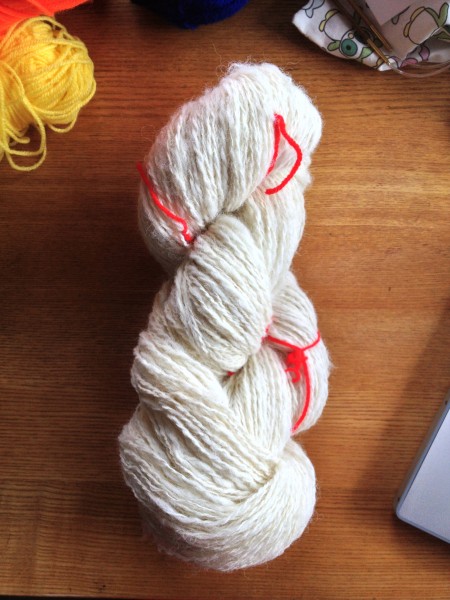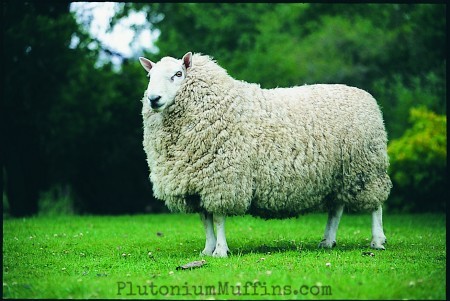 However, having moved back to London and living literally opposite the Handweaver's Studio, I decided to book myself in for a spinning lesson…which happened on Sunday.
Spinning Lesson at the Handweaver's Studio
First things first, I pretended I had no experience spinning…although I did take my wheel along. Why?! I was in a class with 6 others, none of whom had ever tried spinning before, and I wanted to go along at the same pace as them. Additionally, I had a real confidence issue because I was self-taught, so I've never felt 100% like I know what I was doing, so I wanted a real back-to-basics lesson.
Was it worth it? I think it's probably the best money I've ever spent. Our teacher was Brenda Gibson, and she went through the whole process – from understanding what fibre actually is, how it is put together and how you can spin it, to plying off a spinning wheel right at the end.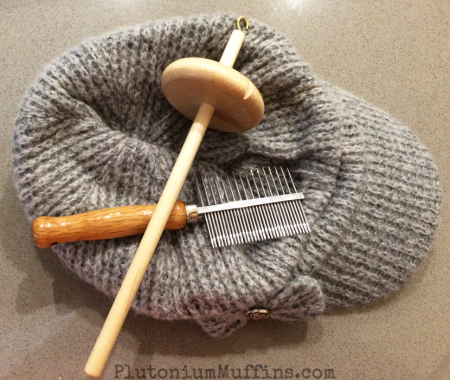 We spent the morning on drop spindles, which I loved because I've always found drop spindling really tough, and I bought one of the spindles we were using because it was so much better than the one I was using all summer at festivals. We also did some carding, and I finally learnt the difference between woolen and worsted spinning.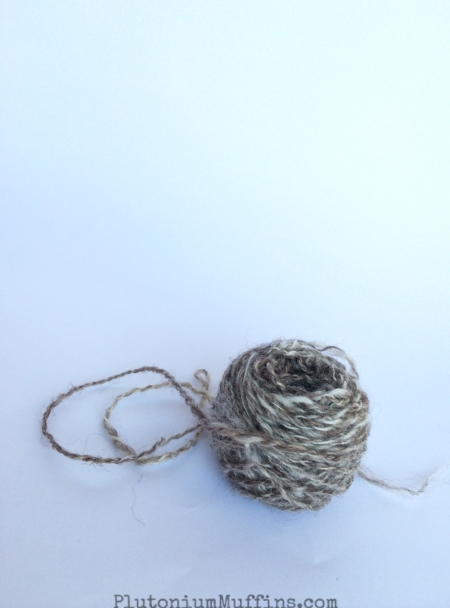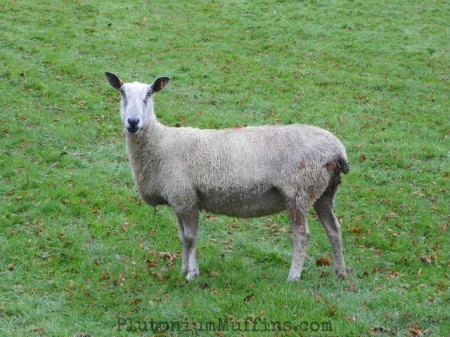 The afternoon was spent on the wheels. Brenda helped me out with some of the issues my wheel was having – it needed an extra row of hooks and was also really squeaky. I spun a good amount of yarn, using natural Blue-Faced Leicester and some green and purple merino fibres.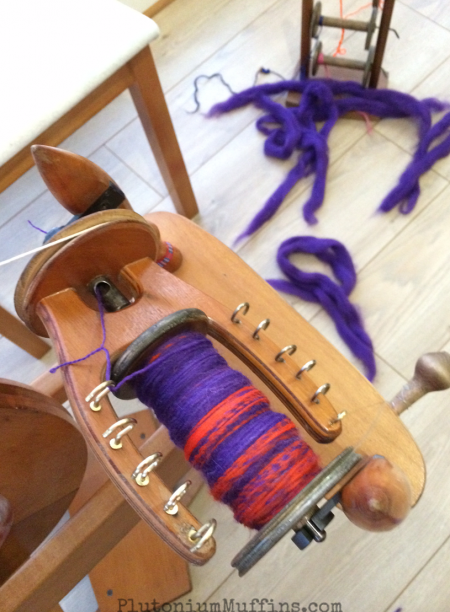 I will be joining the London Guild of Weaver's, Spinners and Dyers (I have already downloaded the form, keen bean) and I have also been invited to do an 'advanced' lesson because although I hadn't told Brenda I had spun before, she knew. Sigh, I thought I could fool her..!
Anyway that's it from me for now. If you have ever wanted to try spinning, or wanted to take a lesson, I can't recommend this lesson more!
Much love,
Corrie xx
PS I will be away in Brazil from the 2nd to 8th of October, and am looking for any yarn shops in Sao Paolo I can visit. Anyone?