JS and I went to the Battersea Cats and Dogs Home yesterday, to give the blanket in.
The actual handover was a bit…anti-climactic. I guess I was expecting the staff to be like "Oh my God, you worked so hard, thank you so much for this beautiful gift…." but that was a bit stupid of me. While to me, it was a big deal, to them I guess it's just something that happens all the time — and totally necessary to the running of the home — so my ego got a bit of a bashing. Fair enough!
We got to go look around the kennels. You aren't supposed to take photos, but this guy was so cute that I was a bit naughty…I gave him lots of cuddles (also not allowed) so I hope he doesn't mind. His name is Brando and his information is here. If I had been in the market for a dog, this would have been the one I had taken. As it was, it was really difficult to just leave. He did have a knitted blanket, though..!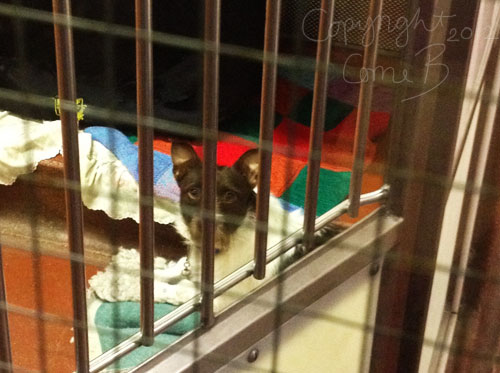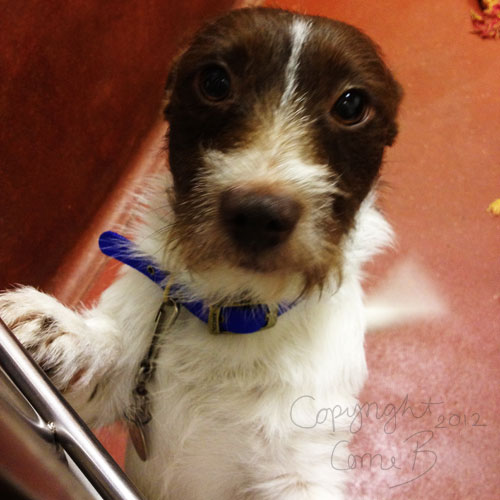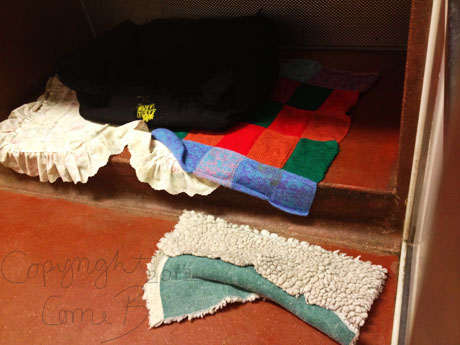 I find the concept that you aren't allowed to pet the dogs bizarre – they all just want love so badly. I can understand the health and safety implications, but equally I couldn't resist, and did end up petting most of them.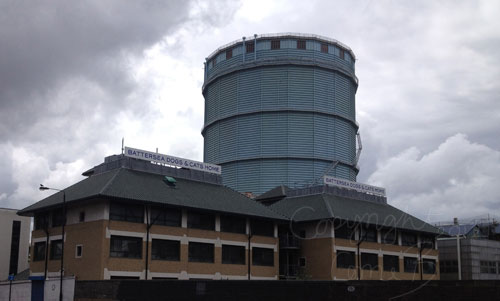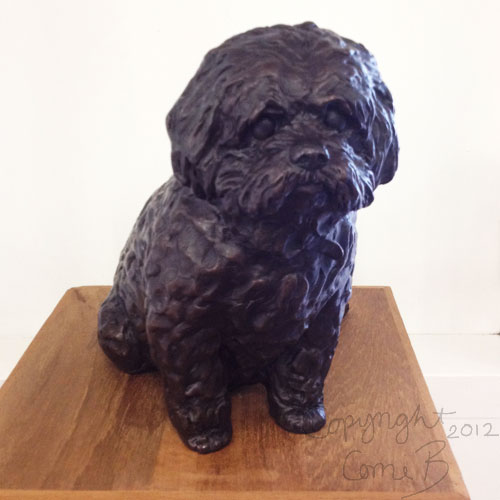 Anyway, the blanket is handed over and life is moving on — I'm in the process of knitting my Digger, and I'm also plotting the next project. I haven't had any external opinions — do we think I should do Draco for Grumpy or knit myself a shawl?
Much love,
Corrie xx