This is the last post on the Spring Knitting and Stitching Show 2015. You're either breathing a sigh of relief, or unhappy about it! Never fear, there are more shows for me to review, Edinburgh Yarn Festival just the first of them.
The full story of the Knitting and Stitching Show is spread over parts one, two, three and four.
The Spring Knitting and Stitching Show: Part Four
These are the final few vendors that I visited at the show. No more introduction…straight into it!
Black Bat
As a fan of wool, and especially British at that, I was excited to find out more about this company, which I had not heard about before. The company is truly inspiring; they buy fleeces off small-holders who would not otherwise be able to get their wool spun. They concentrate particularly on rare breeds, and spin the wool in limited runs.
With a huge range of different types of wool, beautiful patterns and samples of various yarns knit up, it was wonderful to see the stand. None of the yarn was dyed, which was a wonderfully refreshing sight in amidst the riot of colour that most of the other stands had.
Find out more about the company here.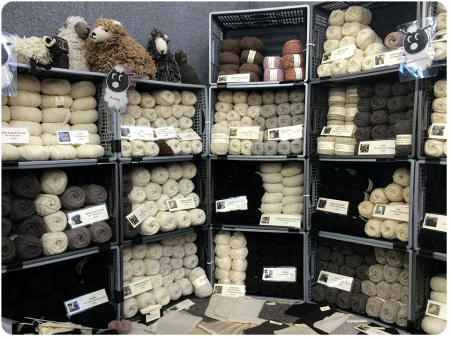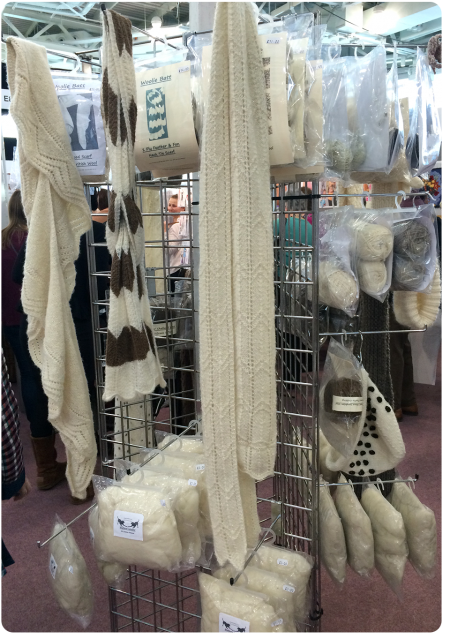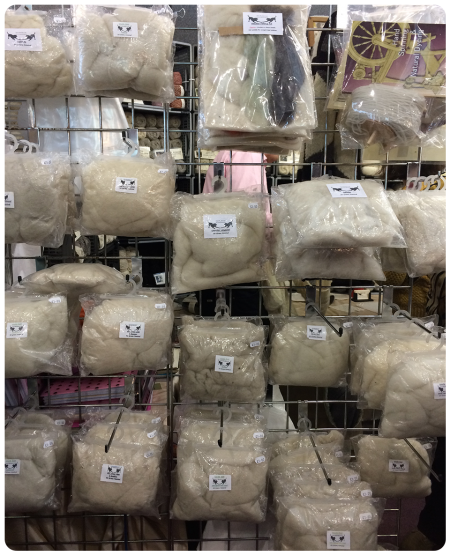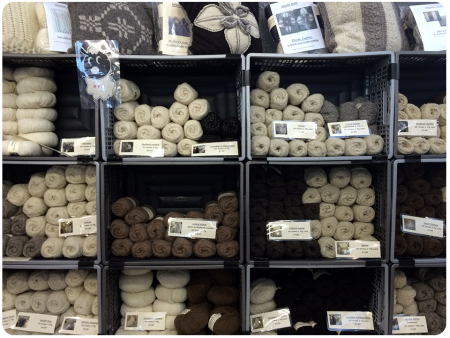 Cashmered
Can you say luxury? I spent a good, long time admiring the yarn of Cashmered. This is all 100% cashmere, with a range of twenty different colours, patterns and kits available to the fibre artist who wishes to indulge themself. With a well laid-out stand and a beautiful photo of goats to lure passers-by in, I kept getting drawn back to the stand as I came past it. I have added this yarn to my wish-list.
Find out more here.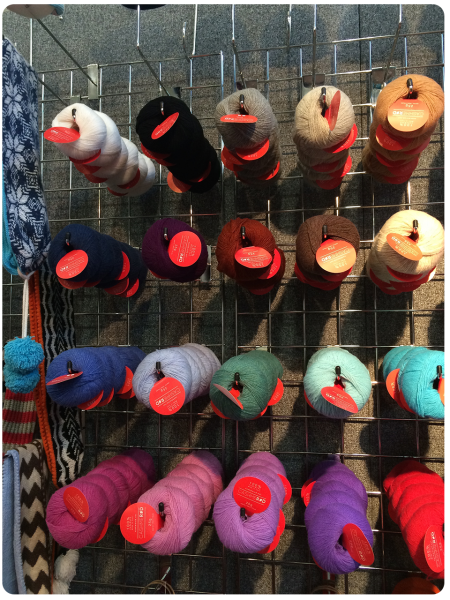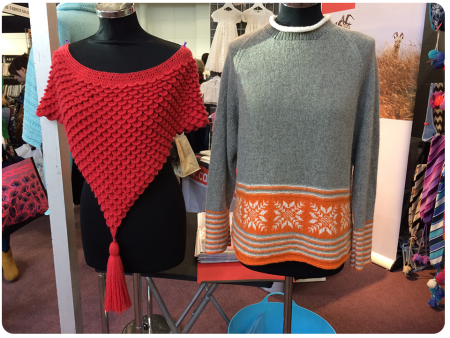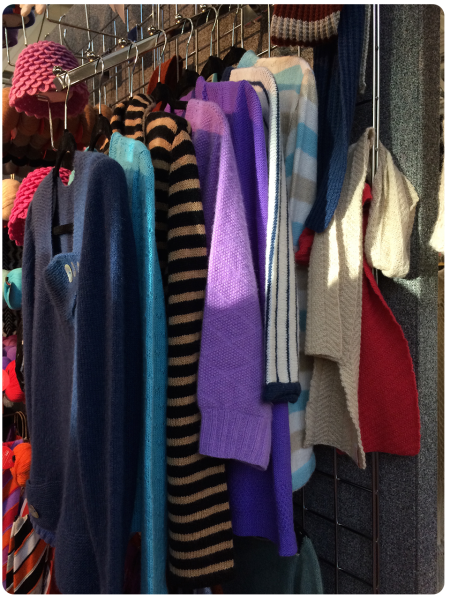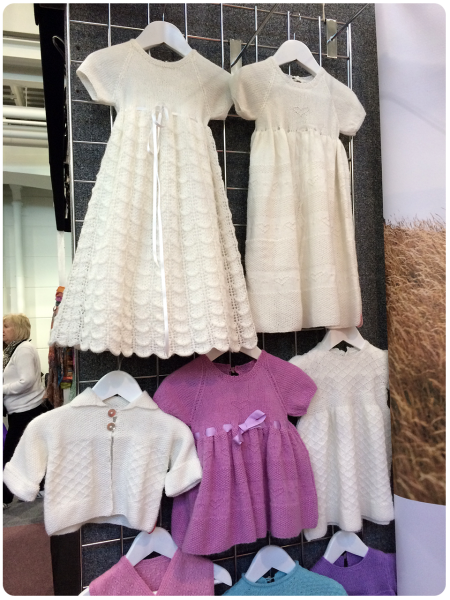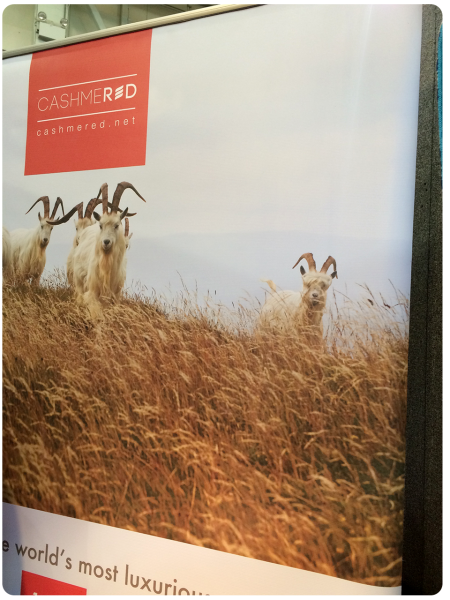 Debonnaire
If you have ever listened to my podcast, you will know how much I adore sparkly yarn. Well, Debonnaire had it in bucketfuls. I absolutely adored walking past the stand, touching the yarn softly, and getting lost in the shimmering colours. The dyer is Erica, and she has an incredible amount of yarn available. The knitted samples looked so beautiful! I loved the colour and was very excited about the beauty and quality of the yarn.
Find out more about Debonnaire here.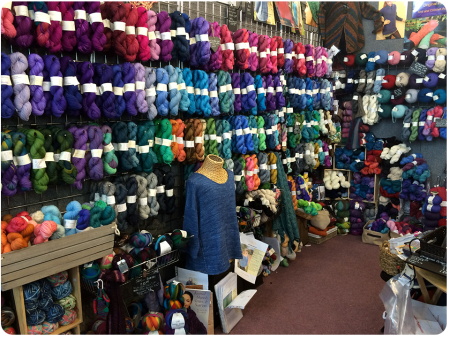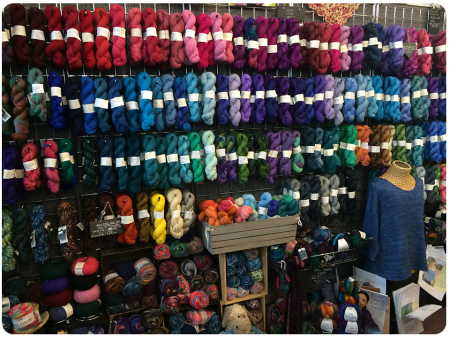 Jennie Atkinson
I bought a lot of Kidsilk Haze in Hobbycraft once, and half of it is designated to a Jennie Atkinson design. These are vintage inspired patterns which have a delicacy that is really compelling. I first saw them at Unravel a few years ago, and ever since have admired the design that I will one day knit. It's for a night-dress, and if you would like to find out more, you can do so here.
Jennie was also selling her book, "A Handknit Romance", which is just beautiful, and has a lot of projects on Ravelry.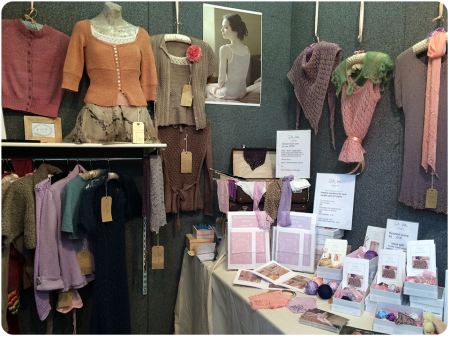 The Knitting Hut
I was lucky enough to do a giveaway of one of Sue Stratford's book last year, and was excited to see her stand once again. She had a large number of knitted samples arranged around the stand, as well as a full range of books and kits. It was wonderful to see them all around, and makes me want to get my Knitted Cats and Kittens book out once again! Find out more here.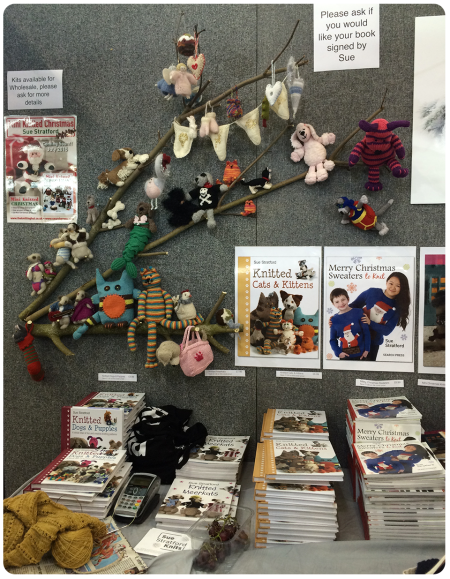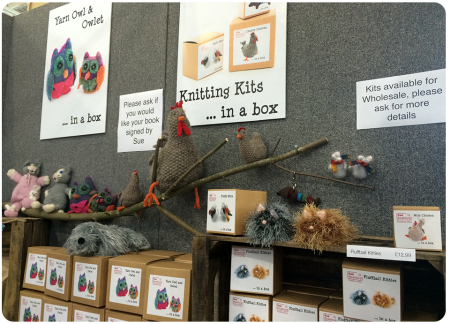 Namolio
This was yet another new-to-me yarn company, and the range of gradient yarns they stocked had me stop in wonder as I tried to walk past the first time. I have never seen such beautiful balls of yarn, and I knew that I must have one of these one day (more on that another time). The company concentrates on linen and wool, as well as accessories – she had some hilarious greetings cards for knitters on the wall which were fantastic. The full range is here.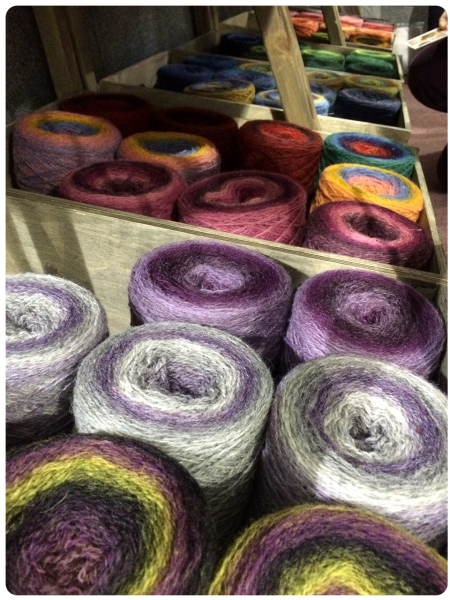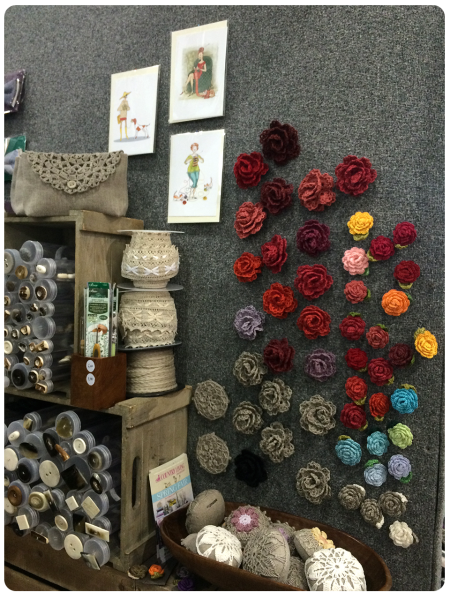 Rachel John
I've been excited by gigantic knitting in the past, and with a beam of sunlight highlighting some of Rachel's samples, this stand was no less entrancing. I was with Kelly, a friend from the Great London Yarn Crawl, at this point, and she decided to buy a giant crochet hook to try out. It was fun looking at a number of different shapes and objects on this stand, which was almost an Aladdin's cave. Find out more here.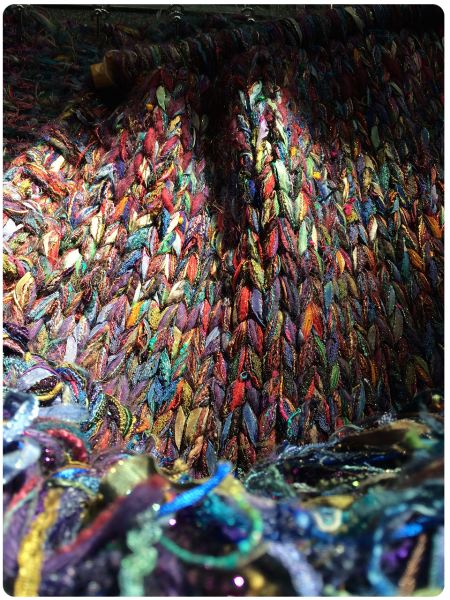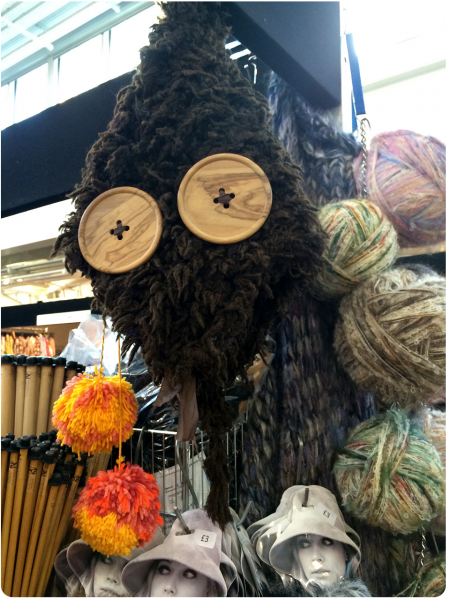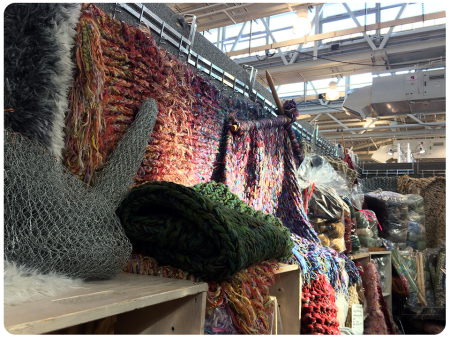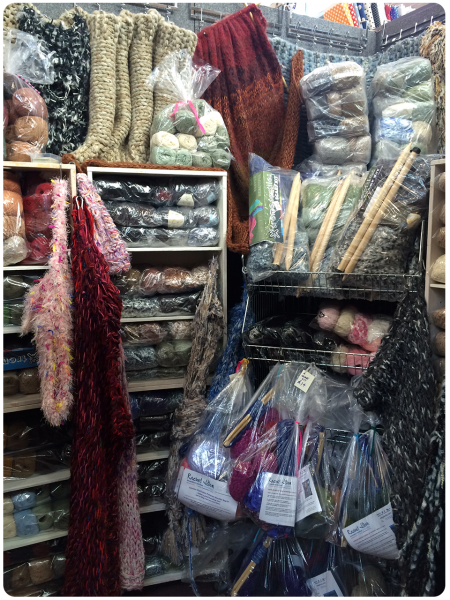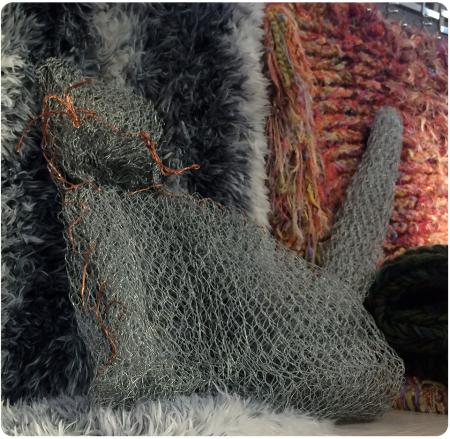 Serena Ann Designs
This company was not on my list of people to go visit, until I got a message from someone on Twitter asking me to go. The website is here: it's a start-up company run by Alex, who sources beautiful bags from Thailand. These bags are a wonder to behold. They are changeable, from a shoulder-bag to a back-pack, as well as big to little. A bag was my one big purchase of the weekend – in a beautiful paint splatter pattern. I will take a photo of it for you another time; for now enjoy this one of a beaming Alex, who you can find out about here.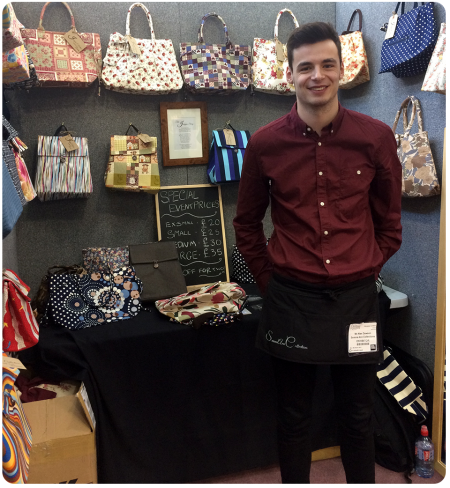 Tall Yarns
With a collection of clothes and yarns, I enjoyed looking at the skirts that the Tall Yarns ladies were selling. I love the style of the clothes, the text the company name is written in sings to me, and can I say I love colour again? Not only is the pattern support for the yarns absolutely incredible, but Jennie Atkinson from earlier in this post (!) has written some of her designs in their yarn. I'm in love with this company. Find the full range here, and do not blame me if I have enabled you.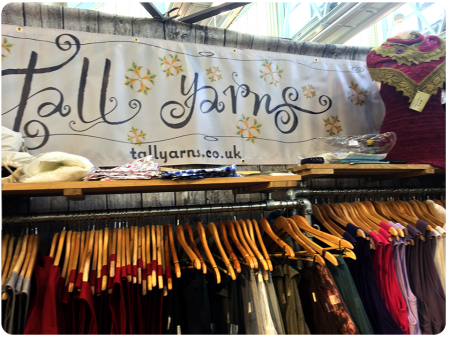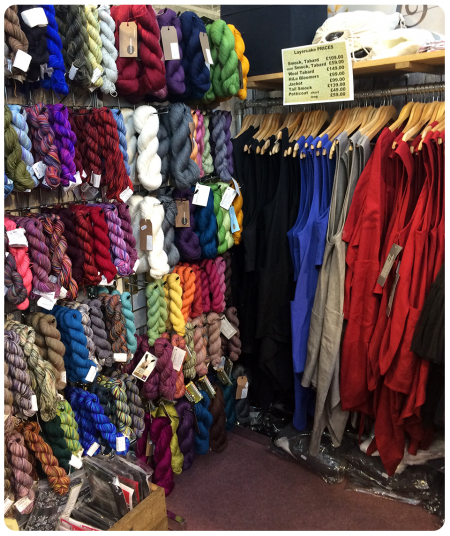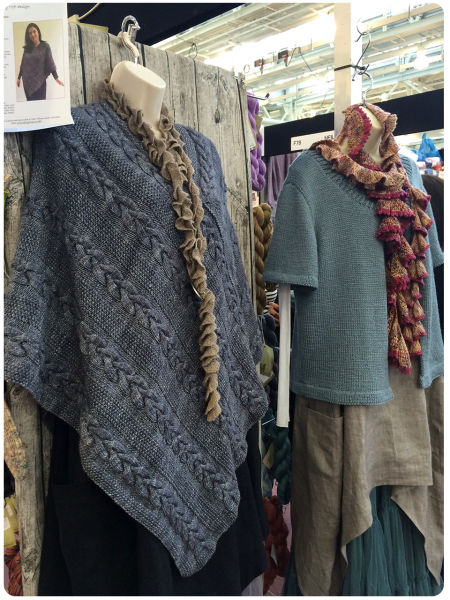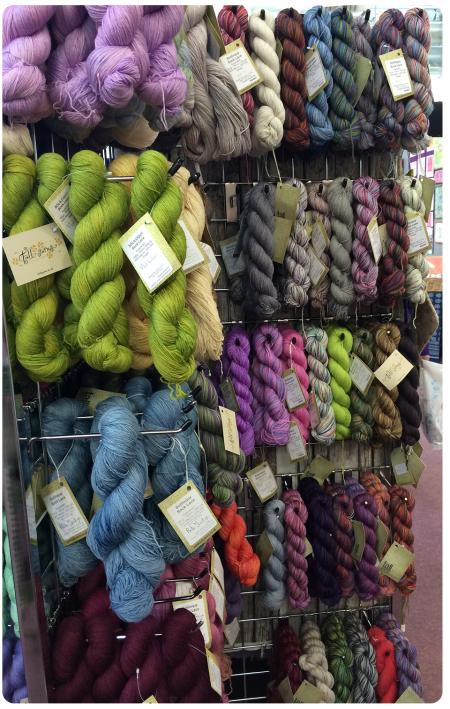 Watercolours and Lace
This is the last one! And the description of the company matches the yarn absolutely brilliantly. The skeins are handpainted, in beautiful soft colours that blend together gently and complement the feeing of the yarns. The weight of the yarn does not go above 4-ply, so for delicate patterns and something a bit different, this is where you must go. Find out more here.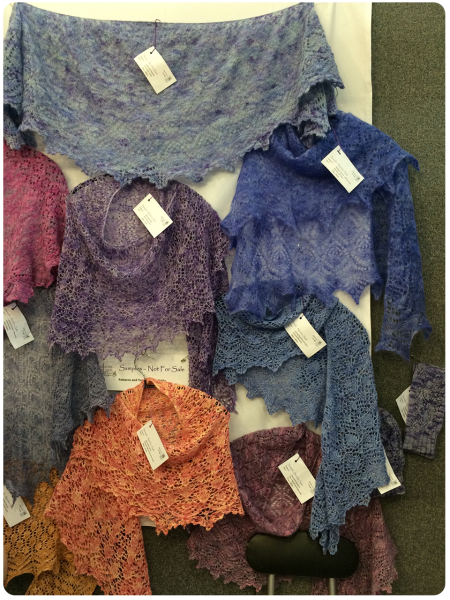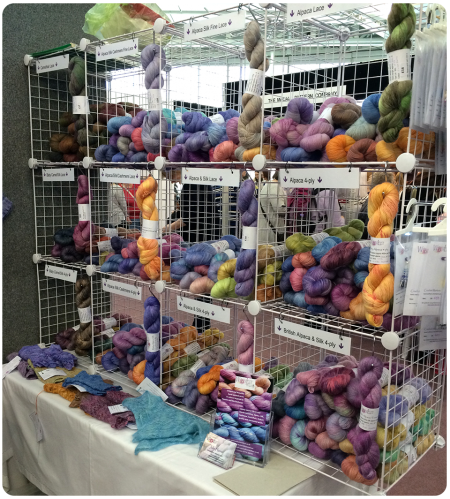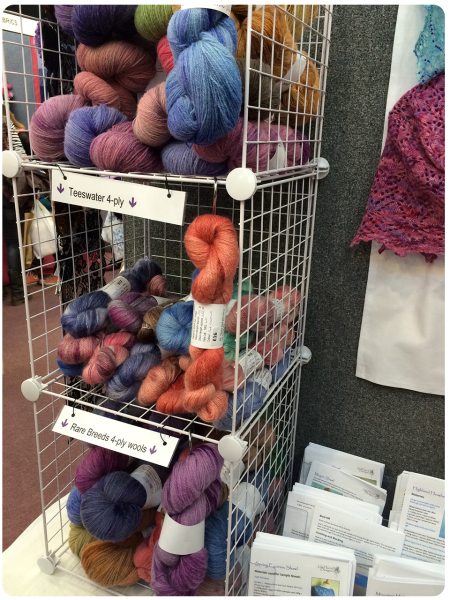 ---
That's it for the Spring Knitting and Stitching Show 2015! I hope you enjoyed the recounting of it – I'm going to breath a sigh of relief for a bit, and go do some weaving. I will delay the giveaway that I promised for today to next week – so make sure you head over on Monday to find out what you can enter for.
Much love,
Corrie xx
The full story of the Knitting and Stitching Show is spread over parts one, two, three and four.
Clicking on the Amazon affiliate links will help keep the lights on at Plutonium Muffins HQ if you choose to buy one of the brilliant books I've linked to.