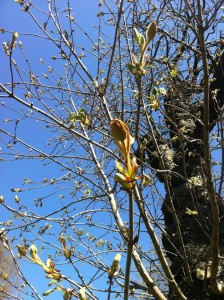 I've been doing WIPW for a few weeks, but at the moment, due to a severe lack of time/glasses situation, I haven't worked on anything for a few days. Instead, I'm going to do a Wandering Wednesday, which will be a new Wednesday filler. Don't be put off…it's going to be awesome!
My colleague and I went and sat on the steps of the Albert Memorial for lunch today. The weather in London is glorious at the moment — apparently a fact which people the world over know because of social media! — and we roasted ourselves for half an hour until we were so hot we couldn't sit there anymore.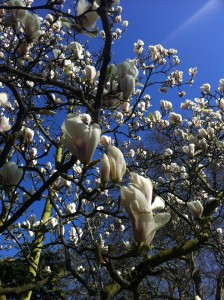 She took these photos of blossoms, which I have unashamedly stolen!
I also walked past the Royal Albert Hall, which has the most beautiful blue sky behind it. Amazing.
That's all for now. I have plans to make a skirt at some point, because it's too hot to knit right now. Anybody else experiencing the same?
Much love,
Corrie xx