I'm engaging in the activity of WIP Whipping at the moment – following my clear-out of the WIP basket this weekend, and the discovery of several hibernating projects. I've already finished a couple (I know!) and today I'm working on the Luxury Gloves that I started in December 2010.
Luxury Gloves
I got the yarn for these gloves from the Wild Goose Antiques shop in Modbury, Devon. It is the yarn shop closest to my parents home, and it was my Christmas present from my parents. The yarn is Kidsilk Haze in Cream, and it is G.O.R.G.E.O.U.S.
The pattern for the Luxury Gloves comes from "Beautiful Knits for Heads, Hands and Toes" by Alison Dupernex. I did blog about these way back when I had a blogspot blog. It wasn't much to talk about, otherwise I would have imported those posts here, but it does still exist here.
(Gosh, after looking through it, apparently I did blog quite a lot. Maybe I will migrate it here. What do you think?)
The first glove was completed in January 2011, and I thought at the time that I'd made a huge mistake. I don't remember exactly what I did – it looks like I dropped a stitch, then picked it up again. I suspect that with my new-found knowledge of blocking, I will be able to fix this, but anyway, that glove is done and looking pretty on a hand (to be blogged about in the future).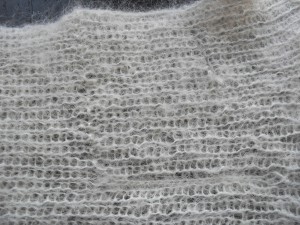 I did accidentally rip the BO edge when I put it on last night – I will fix this. Somehow.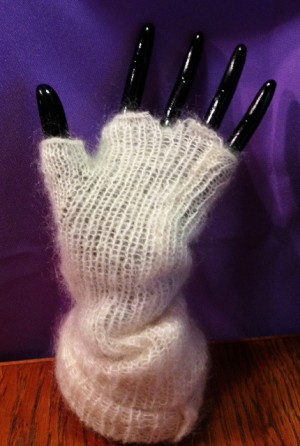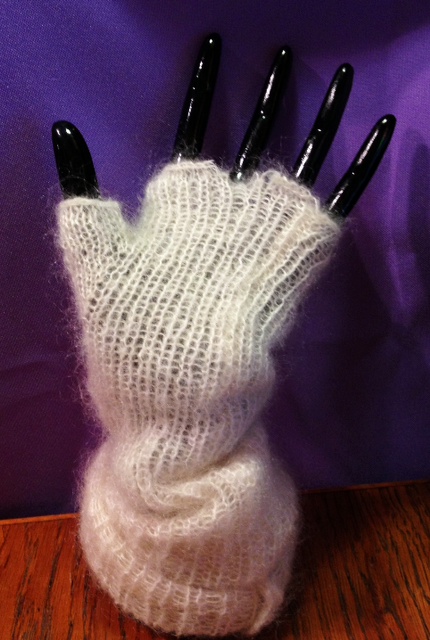 Anyway, I discovered 14 cm of ribbing for the next glove in my WIP basket and I've been working hard on it. I can see why I got bored of it – I need 30 cm of the ribbing before I move on to the shaping, but it's gone quite quickly. I've managed to do 5 cm today while watching a film, so it's not too bad.
I have to say, I wish it hadn't taken me so long to pick these up. I love them now…and I've decided that Kidsilk Haze is definitely in my top five favourite yarns!
Anyway, I'm off to work (!) now, so I will blog tomorrow. I finish my shift at 8 tonight and I suspect I will be too tired to tell you about it after then!
Much love,
Corrie xx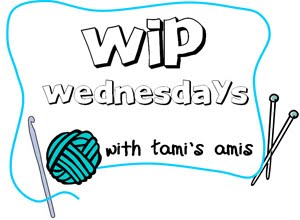 Post Script
If you follow the Amazon links, I earn commission, so feel free to get clicking! It will help me pay for the hosting of Plutonium Muffins.