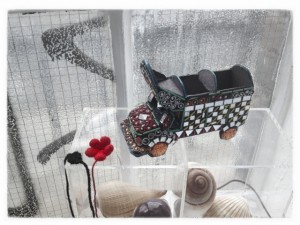 A few weeks ago I posted about the fabric flower I had made on my sewing machine. I've decided I now like brooches, and I've embarked on a journey of trying out a few different patterns to make some. This is all with scrap yarn, a worthy cause. Of course, the fact that I bought four new skeins of yarn from a charity shop for the project yesterday (for £3!!) means nothing…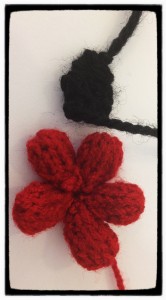 This is the latest, to go with my bright red shoes which have seen a lot of usage recently!
What do you think?
Much love,
Corrie xx
PS JS and I are eagerly plotting a huge redevelopment to Plutonium Muffins. Watch this space!