Today's WIPW is an odd one – it's me, and Plutonium Muffins. I 'came out' about my depression yesterday, on Blurt, a foundation that is focussed on "Tackling the stigma of depression one word at a time…".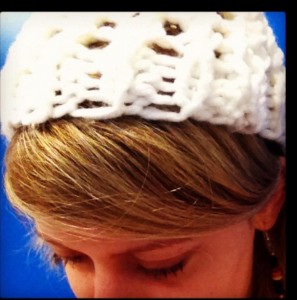 While writing the guest blog post, I was concentrating so hard on what has happened in the past, and writing it in an appropriate way, that I somehow managed to completely forget to add the part that Plutonium Muffins has played!
I launched Plutonium Muffins in December 2011, last year, after several months of umming and ahhing over whether or not I would do a knitting blog. I've always been a fairly prolific writer, but had to stop keeping diaries because they exacerbated the depression. Starting Plutonium Muffins has given me an outlet to talk about some of the things in my life that affect me, while forcing me to concentrate on the good and positive things.
I may sometimes go a few days/weeks without posting anything, and sometimes months with no knitting. It's strange that now that the depression is sort of controlled, I shy away from knitting when overwhelmed, as it is one of the things that kept me going when things were at their very worst. The great thing is that I have managed to build up an incredible network of support through the knitting community, whether the wonderful Ruth on Twitter, the support for the knitalong from various sources (and particularly @gingerbreadbunny) and just the general support that I get from Ravelry, Facebook and Twitter.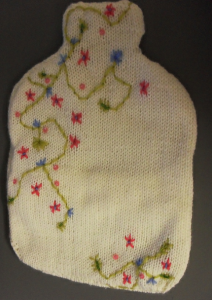 The most significant thing I have noticed is that even though I'm a real-life stranger to most of the people who are talking to me, it doesn't matter. They are generous, kind and caring, and for that I can only say thank you.
The Plutonium Muffins community is something I'm trying to expand – not for my depression, but because the knitting community is something that has really helped me, and I am a great believer of community in all things – whether just to give me a place to procrastinate, a source of inspiration and patterns, working together in knitalongs and other yarny endeavours, or, indeed, as a way of making me feel less alone when I need it most.


So, my Work in Progress is the Community itself – something that I am constantly thinking of ways to expand, and slowly, one person at a time, getting there.
Much love,
Corrie xx