I've been unwell, and haven't worked on much knitting this week – apart from a half finished tiny tiny violin to go with our new wall display.
I've been doing a fair amount of sewing which doesn't really fit within the scope of the blog, so I'll leave that one out.
Expanding my interests etc etc!
That's all for now. Hopefully something longer soon.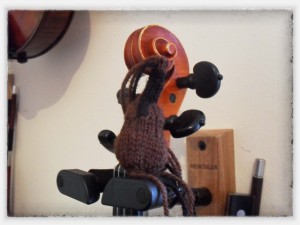 Much love,
Corrie xx