Back to WIP Wednesday today! I mentioned last week that I'd won something from Knit Today…well, a week later and I've nearly completed one mitten. This has a lot to do with the fact that I was in bed for much of the weekend — but never mind!
The yarn is Artesano Superwash, and the mittens are knit on double-pointed needles. I've never done a proper fairisle project before – and I've never knitted with dpns. This could be fantastic..!
Fairisle Mittens
Here are some photos for you. Aren't the colours brilliant? The green suits me down to the ground – I like the fuchsia too, but this combination of colours isn't something I would have picked before. It'll grow on me!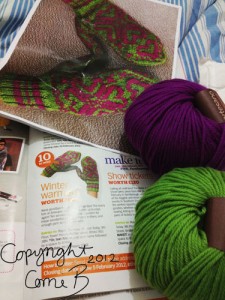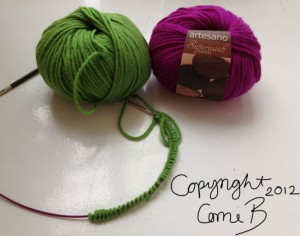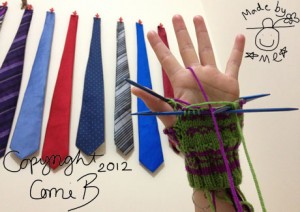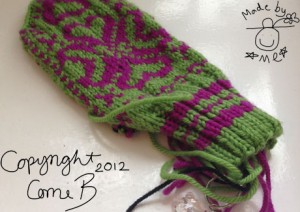 I'm planning to do a Knit Today review at some point — I tried all the knitting magazines I could get my hands on before I subscribed to one of them, and Knit Today won hands down. I got my June copy last night after about a week of searching through the post for it, and I'm one happy bunny.
Do you read any crafty magazines? Which ones?
Much love,
Corrie xx