I can finally write about the WIP that I hinted at last week, as I contacted "Let's Knit" asking them to send me a copy of the jumper pattern that I lost, and within two hours I had it. It was amazing, hurrah.
Jumper Pattern
So, I'm working on my first jumper! This is hugely exciting for me, probably the biggest project I have attempted since the Harry Potter wall-hanging. I've never made myself a garment, and I've never made anyone something this big.
I bought a huuuuge kilogram skein of green aran wool yarn I bought from a shop in Windsor years and years ago — and I never found what to use it for. Definitely a case of impulse buy! I then decided to turn a corner in my knitting career and make something big.
The pattern is "Susannah" by Anniken Allis. It's a rib-stitch jumper with a cowl neck, which I chose because it looks like it will be quite good at fitting various sizes — and I plan for this to last a long time, so hopefully if my body size changes, it won't be a big disaster.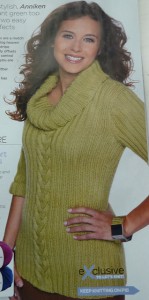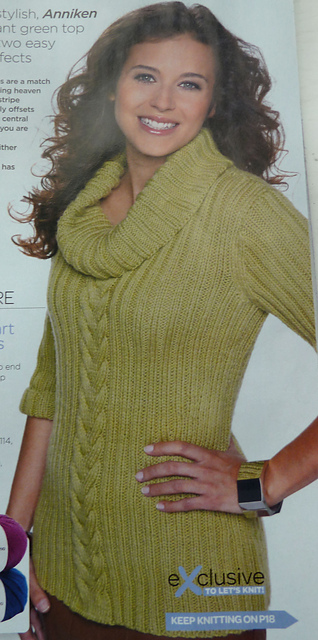 I started knitting it months ago, and worked up most of the back. I then took it on holiday to Cornwall and realised I'd got the ribs totally wrong and I had to unpick the whole thing. It was an awful moment.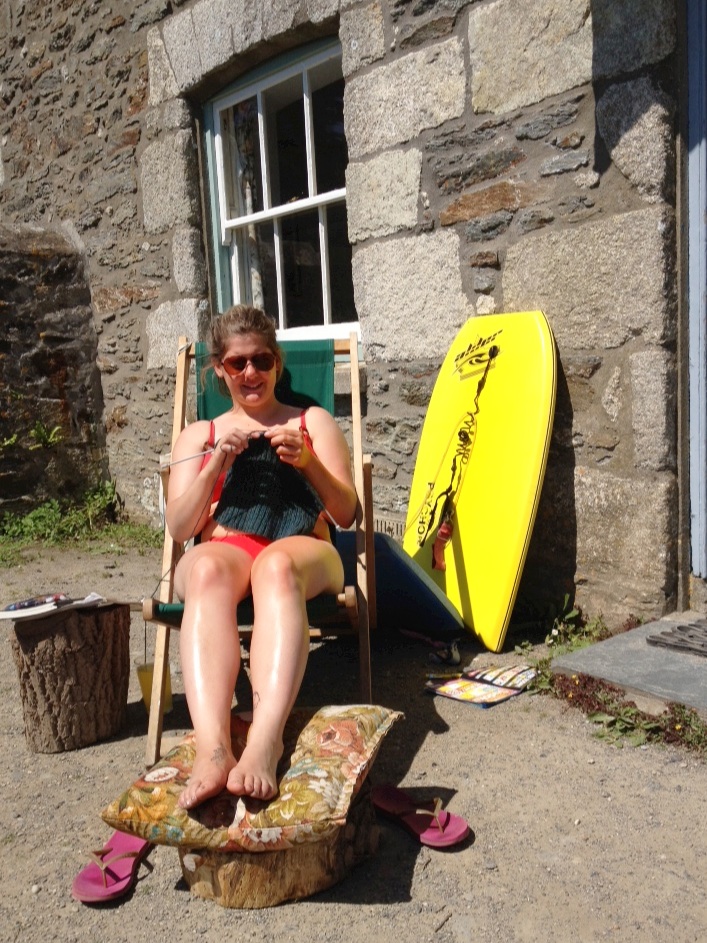 I managed to complete the back of the jumper while we were on holiday. Last week I knit half of the front during my commute to work. It's been on hold slightly since then following the pattern-losing – but full steam ahead now.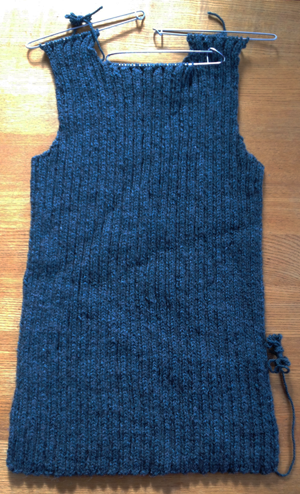 It knits up well, and I'm really enjoying making it. I can't wait for it to be finished, which is good as I thought I might have second-sock syndrome for the front. The cable keeps it interesting.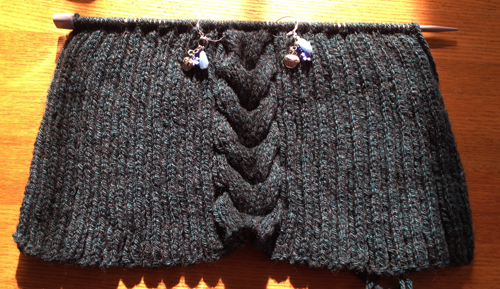 You can see the stitch-holders that I bought in the House of Bartlett in St Ives. Check out the review here. I'm also using some of my own stitch markers, which you can buy on Etsy.
I'd also like to reiterate a question I had about the word "knitted". Check out the question here if you fancy thinking a bit – and enlightening me on the English language.
Much love,
Corrie xx