Over the course of the World Cup this year, I finished the "Whoooo am I?" cardigan as promised in my last post. As also stated in that post, the weather is currently far too hot to actually wear the cardigan – we took the photos in the Eden Project and you can guarantee it got taken off the second the photos were done!
Anyway, the sense of accomplishment and urge to keep creating has been absolutely worth it, and come autumn I'll be happy with the addition to my wardrobe.
World Cup Cardigan
Not many people know that I enjoy a good game of football, and with so much on the box this year, it was the perfect time to pick up my needles and finally finish that long sought-after cardigan. The process of knitting it was something of a restorative for me, and I've been surfing Ravelry all morning trying to find my next project. Before I talk about that, on with the details…
Pattern: Ginny's Cardigan from Interweave's "The Unofficial Harry Potter Knits, Special Issue 2013"
Yarn: John Arbon "Knit by Numbers" DK
Needles: 3.75mm and 4mm cable Chiagoo's for the body, and 4mm KnitPro Karbonz dpns for the sleeves
The Pattern
I absolutely adore this pattern. I'm a huge Harry Potter nut, I like birds a lot (if you follow me on Instagram you'll probably be aware of this), and the pattern was the perfect combination of straight knitting and a bit of lacework to keep it interesting, while allowing me to zone out in front of the TV while I worked. I haven't knitted a cardigan before, and it was a great first pattern to follow.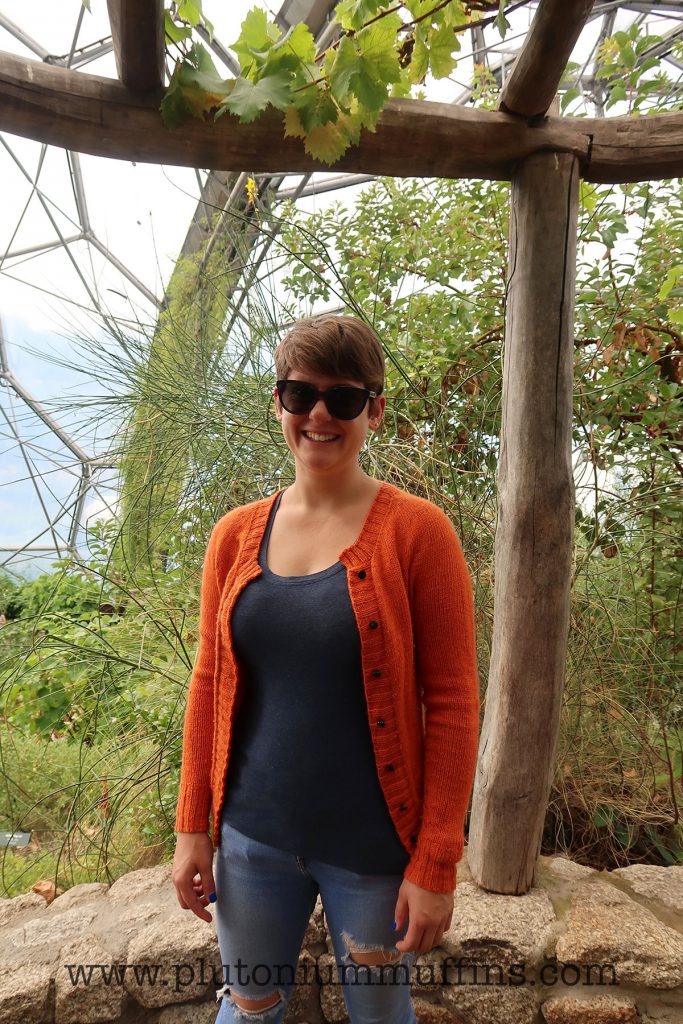 As a knitter with a number of different techniques in the locker following years of knitting endless shawls and pairs of socks, one of the things I really battle with is picking up stitches. Years ago I took a class at "Spin a Yarn" in Bovey Tracey to try combat this fear…alas it didn't really help, and I still have something of a mental block with the technique. Happily, there wasn't anything too difficult to attempt, and although I don't think I got the gauge on the button band quite right despite following a number of tutorials, once the cardigan is on you can't tell!
One thing I haven't done, but still might attempt, is backing the button band with a bit of fabric. I see knitters doing this on Instagram all the time, and hadn't really understood why until I sewed the buttons onto the cardi last week. I'm going to have a look through my fabric stash and read a few tutorials to see if this is something I might have a stab at, rather than avoid learning a new skill and wrecking it after only a few outings.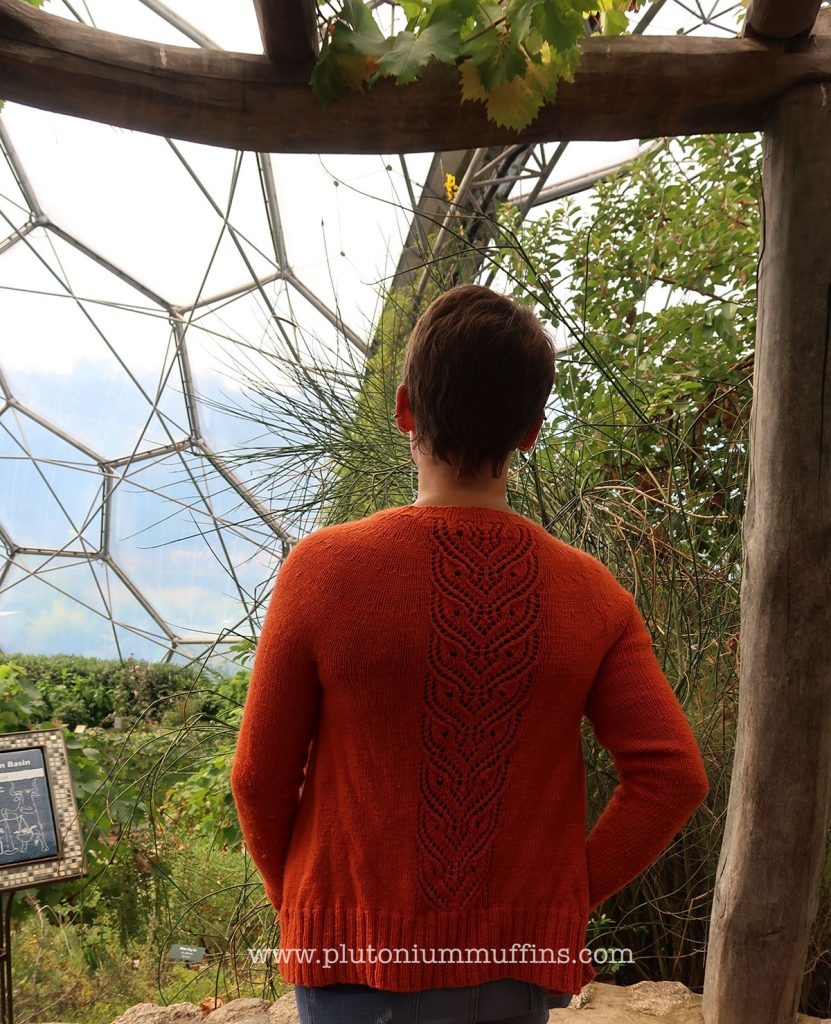 If I'm being totally honest, I don't like the thought of doing this – although I'm handy with a cross stitch needle, actually sewing is something I've not got much practice at. Any tips would be appreciated!
The Yarn
The yarn came from unravelling my Icon Dress, and while a pleasing 'reuse, recycle, don't leave hours of knitting abandoned in your wardrobe' solution to a dress that no longer fitted and not wanting to purchase more yarn, this presented some unique problems in itself.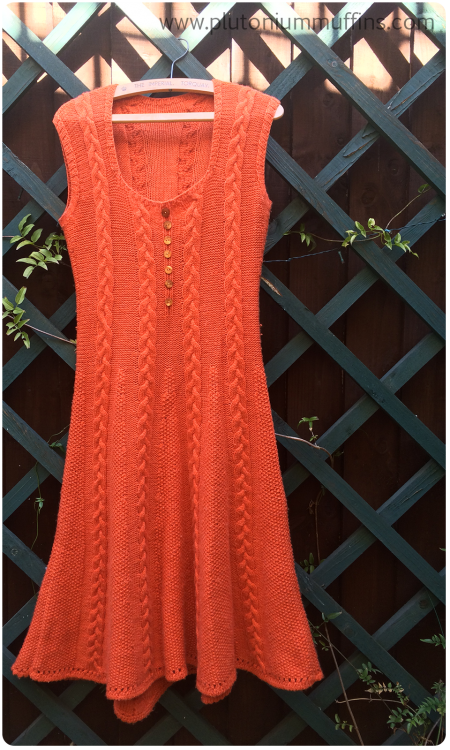 First, grafting. Some parts of the Icon Dress were so felted that when I was unravelling it I ended up having to large ditch portions of yarn, and ended up with a lot more ends than I had originally expected. I joined these using my favourite method (spit splicing) and ended up with what I'm choosing to call charming areas of slightly thicker stitches in my knitting. They're probably only obvious to me, but also give the cardi a homegrown quality that I absolutely adore.
Second, shedding. I did my knitting in a variety of places, from my bedroom to friend's lounges and many cafes in between. I left a trail of orange fluff behind me wherever I went. The yarn was still sound enough to use, but had been in use for long enough that it came out with quite a different character to a new 'fresh off the skein' yarn. I'll refer to you the homegrown quality above – and can only apologise to the friends who had to hoover orange fluff out of their carpets. I tried to clean up after myself…
The colour is still fantastic and I love it as much as I did when I bought it all those years ago. I'm so pleased I decided to go down this route rather than let yarn be the barrier to knitting the cardigan.
One last thing to note here is the fact that the yarn pills like anything. I spend a lot of time picking bits off myself and think I'm going to have to give it a good shave regularly. Hopefully this is just the yarn objecting to its second life – we'll see if it carries on doing it to the end of time. Needless to say, it will not become another project after this cardigan as I don't think it'll stand up to being unravelled again!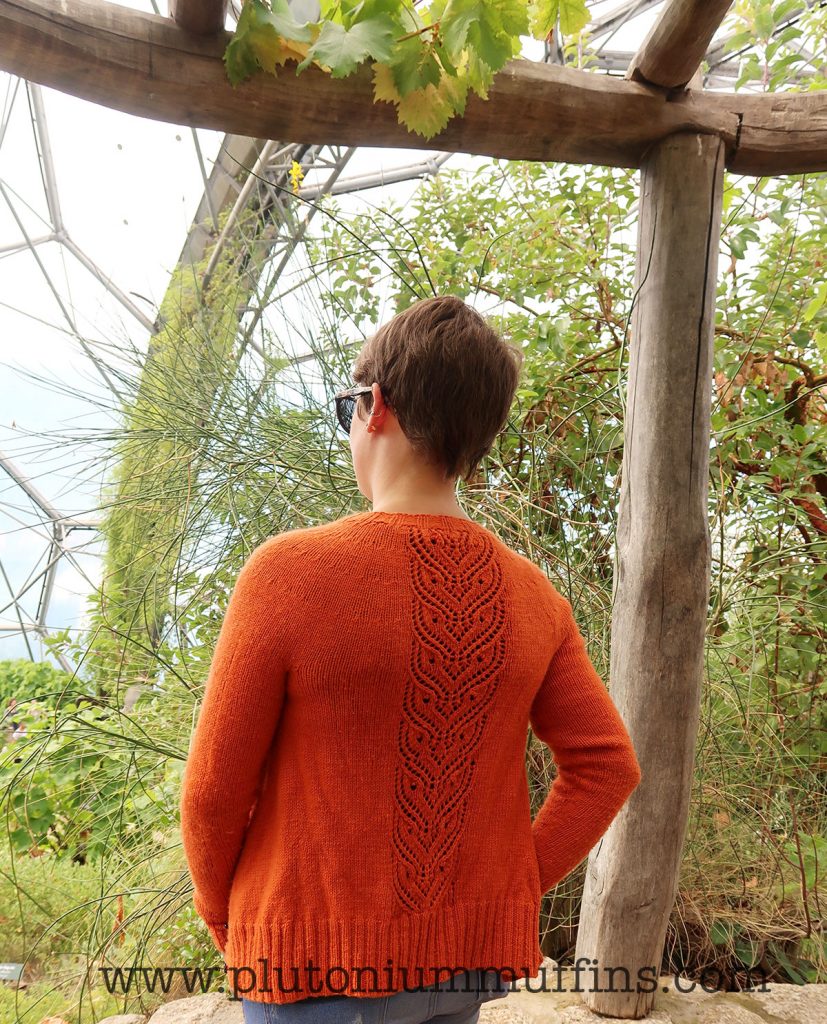 What comes next?
My search of Ravelry proved really fruitful, and I've actually chosen another pattern from this magazine to attempt next. The Heliopath Vest is knitted in worsted yarn, and I have a medium amount of this languishing in my stash from when I visited New Zealand a few years ago. There isn't quite enough for the full vest, so I'm going to have to have a look through the rest of my stash and try find something complimentary to go with the yarn I've allocated to the project – watch this space to see how I get on!
(And while we are talking about that – do we reckon if I held two lengths of 4 ply together, I'd end up with a worsted weight yarn? I might have to do a fair amount of swatching to figure that one out.)
Much love,
Corrie xx