Knitting
I was taught to knit by my gran and mum, and took it up seriously when I was 18. The takeover of my life by knitting happened in a very understated way – my gran gave me the first edition of a knitting magazine she had found in a shop, and I learned to cast-on. Someone else casting on for me had facilitated knitting prior to this, as I had always found it far too complicated. I think I knitted one item, then got bored and moved on.
I forgot about the magazine until I was walking through a market. We walked past a stall and I bought some 4 mm needles and 100 g of King Cole dark blue acrylic yarn. I haven't looked back since. Before long I had bought a few books, knitted a pair of gloves and learned another type of cast-on. I was off!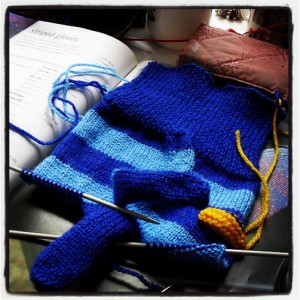 I found Ravelry in May 2010 and have since been doing my best to become a highly active member of the knitting community – in person and on the web. I've joined a few 'Knit and Natter' groups and would love to spend my whole life perusing craft fairs if I could. I love to challenge myself, and hope to keep learning in my knitting with each project that I do.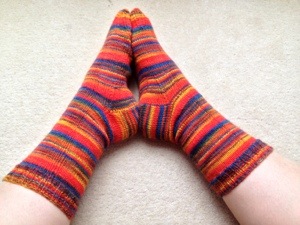 I took my first steps into design at the beginning of 2013, with the advent of the "Customisable Gadget Case" – a knitting pattern that allows you to entirely customise your pattern to whichever gadget you would like it to wear. I've made loads of these, and hope the rest of the knitting community will take inspiration from this way of writing patterns (even if I didn't do it very well!)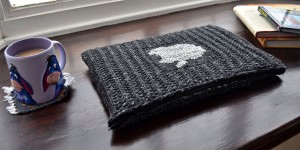 Posts on knitting section in Plutonium Muffins can be found here.
Much love,
Corrie xx