I am steadily adding to my cross stitch patterns, and current designs can be found here! Paid patterns can be purchased through Etsy, while free patterns can be downloaded from the links given.
Paid Patterns
Above All, try something
One of my favourite quotes, "Above all, try something" was written by Franklin D Roosevelt in a publication called "Looking Forward" in 1933. The design uses new DMC Coloris. Email me with a suggested quote for my next pattern and you'll get the pattern for free!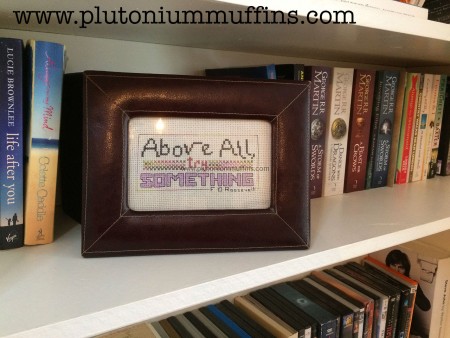 A Dinosaurus Summer
I'm a huge lover of Jurassic Park, and I had to celebrate the release of Jurassic World somehow! I was going through a real dinosaur phase at the time – you may see some inspiration from the film in my velociraptor…
Designed with the beginner in mind, each pattern uses three colours; two main colours and one for outlining. Individual patterns or the complete collection are available.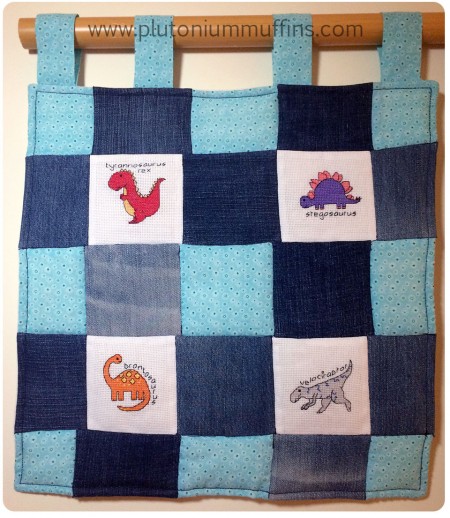 Instant download from my Etsy shop.
It's beginning to look a lot like Christmas
My first set of cross stitch designs, these quick and easy symbols of Christmas were designed to allow you to stitch something up in under an hour, to get you in the festive mood! I used them for card making, but they would be brilliant as ornaments or embellishments, and are really versatile.
Presents – Instant download
Christmas Robin – Instant download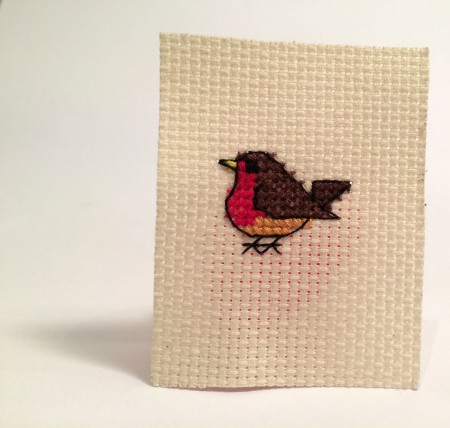 Free Patterns
Go out and paint the stars! Designed using the 'light' Korbond embroidery floss pack, a YouTube tutorial is available if you have never followed a cross stitch pattern before. Tutorials for the basics of learning to cross stitch are available in this series, and can be found here.
Free Emoji Cross Stitch Patterns – I converted my favourite emoji into cross stitch last summer. Find them here.
This slideshow requires JavaScript.
This page will be updated frequently – let me know if there is a specific design you are looking for and I can see what I can do! I specialise in quick, easy to stitch designs, and I love both nature and colour. I would love to see your suggestions!
Happy stitching – don't forget to subscribe to my YouTube channel to watch my videos about my own cross stitching!