I have really been enjoying my little updates about our knitting, crochet and life achievements over at Resolutions Monthly – so here is the first one you get for July!

The first achievement we posted was actually my new socks – so I won't talk about them because they were in the post about my awesome success with Garland, which you can find over here.
July Achievements
Among the catalogued achievements for today we have had carrotandstick buying 200 cotton balls to spin with, corrieberry finishing the picot hem on her dress (yes, that's me), and kelv running a 5K race. Amazing!
carrotandstick then lived up to her Ravelry name by producing this bunch of goodness! Don't they look wholesome?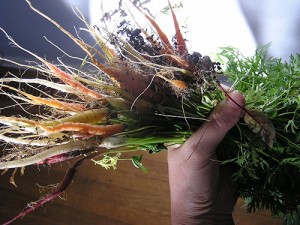 One of our regular contributors to this blog-series then came up with the goods – tsaria completed this baby blanket and another dice bag. Aren't they gorgeous? The pooling pattern in the blanket is divine, and reminds me that I must work out the secret behind pooling in variegated yarn.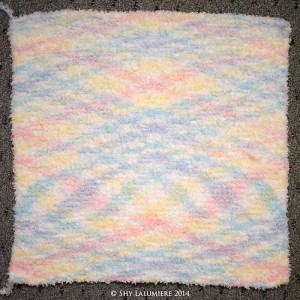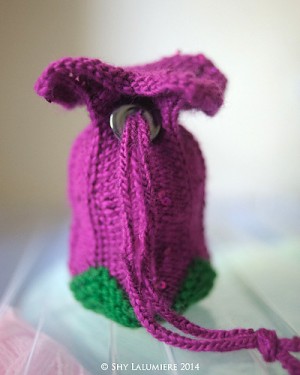 We then continued the homestead theme, with yet more fruit and veg from PixieishBlonde.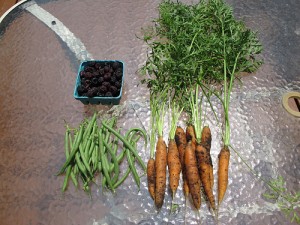 Absolutely most exciting for me was marking a new queen bee and honey! I would absolutely love to keep bees, although I do not think this is something I will ever get a chance to do – and I'm not 100% in love with honey either. In any case, tabby15 posted these photos, which made me super jealous.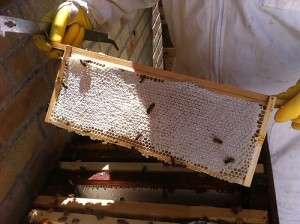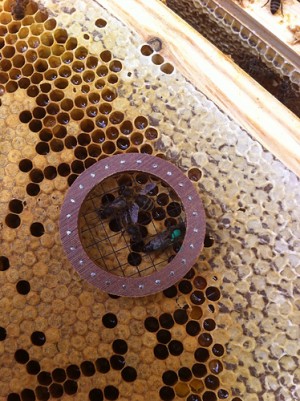 JS and I are house-hunting at the moment (and this time we are not moving for at least five years) and one of my requirements is 'an outside area' – preferably a garden. You will be seeing me posting photos of my produce soon, I guarantee it.
That's all for today – I'm on leave at the moment and trying to get many things done so that I can say I haven't wasted my time! (Read: sitting in my rocking chair knitting!)
Much love,
Corrie xx