I've just discovered this morning that I can in fact go to Unravel next weekend in Farnham Maltings – I had thought I would be tutoring that weekend, but I was wrong. Hurrah! So I now plan to go on Saturday, and I was wondering how many people would be interested in meeting me if I set a time and location for where I would be sitting? I've already planned to meet a couple of people, and am trying to persuade one of my home friends to come with me. It should be an amazing day! I'm also trying to find somewhere to stay overnight so I can attend a workshop on Sunday, but I'm not too optimistic about that!
Anyway, I've discovered that there are a lot of people heading to the festival for the first time this year, and after having been three times, I thought I might give you my top ten tips. Note I've never done a workshop before, so I may miss some important stuff there if you're attending something…
Corrie's Guide to Unravel
1. Wear comfortable shoes. You'll do a lot of walking!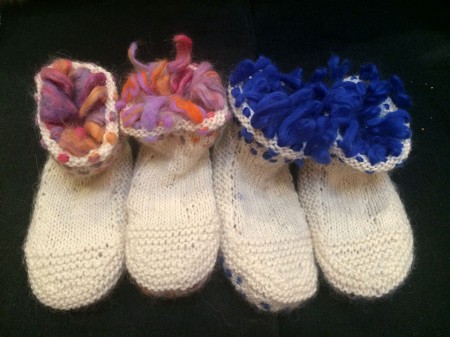 2. Set a budget. If you don't, you may find yourself in danger of falling down a rabbit hole. I overspent by a large number of pounds my first year – last year I went with £20 cash for unplanned projects, and managed to make that last. I also went with a set amount to spend on yarn for a dress, which resulted in the Icon Dress.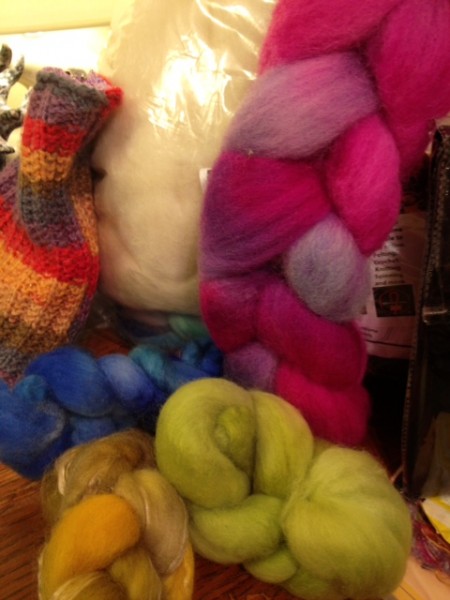 3. Don't overdress. However cold you think you'll be on the way there, you'll regret every layer when you're in the Great Hall and wondering what possessed you to wear every hand-knit you own. Ask me how I know!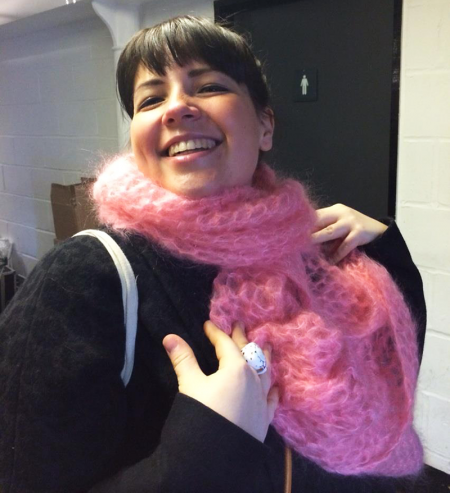 4. Scope out vendors before you go. If there's a specific vendor you want to see, make sure you know where they are! The venue is rather labyrinthine, and while this makes a fabulous place to explore, it also makes it a bit easier to miss things if you are over-awed by everything. You can find out who all the exhibitors are here: my personal recommendations are John Arbon, Kettle Yarn Co, Hilltop Cloud, Sincerely Louise, and pom pom quarterly. But I'm so excited to see so many more, eee!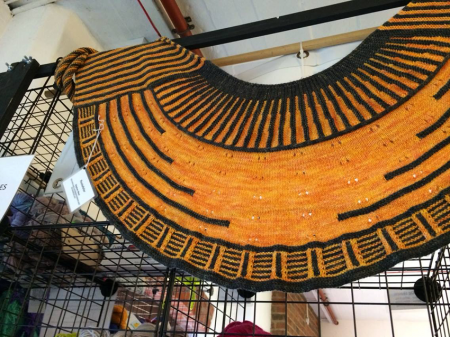 5. Give yourself plenty of time. With such a labyrinthine venue and the number of people who visit, you need almost as much time to absorb the atmosphere as you do to actually look at the wares on sale! Farnham itself is a lovely town and well worth exploring while you're there. We had burgers and an ale after we'd gone round the marketplace once last year, then headed back for a second go once we were thoroughly refreshed.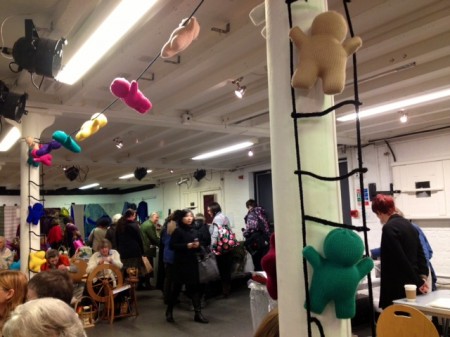 6. Bring your own snacks. That's not to say you shouldn't support the local businesses and the cafe at Farnham Maltings – but if you find yourself in desperate need of a sugar hit or rehydration, it can be hard to find somewhere to provide these quickly and easily. The eating venues also get quite crowded in Farnham Maltings itself, so if you get claustrophobic, it can be better to eat away from the venue, or take picnic style food so you can just grab a bite wherever.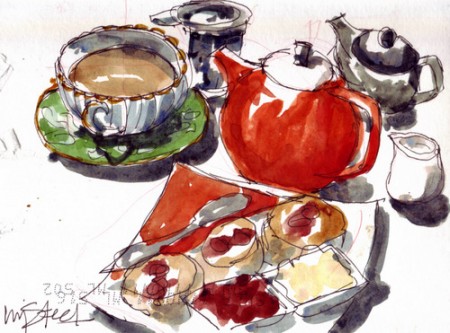 7. Prepare to want to get into every fibre craft under the sun. There are lively displays of weaving and spinning, people knitting and crocheting everywhere you look, and stalls selling needle-felting, embroidery, wet felting and just about anything else you can think of.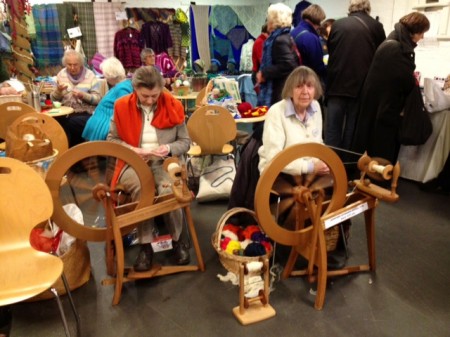 8. Bring a camera or phone that can take photos. You'll see things you want to remember, whether it's 'simply' the yarn-bombing, or else the incredible displays that are prepared and put up.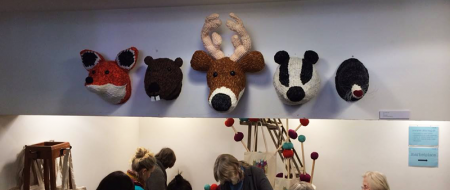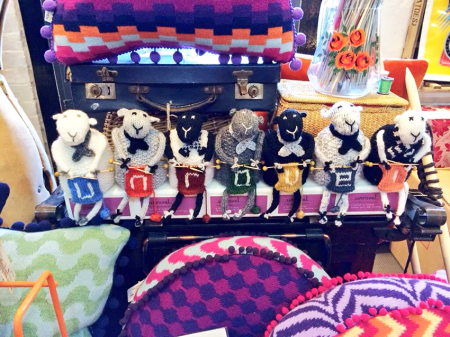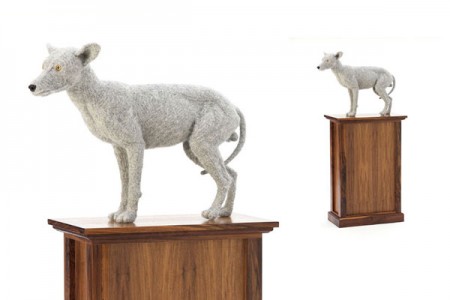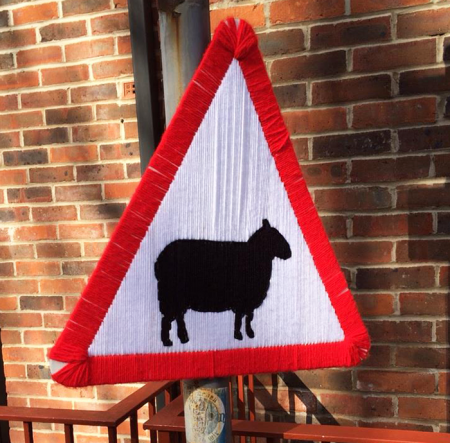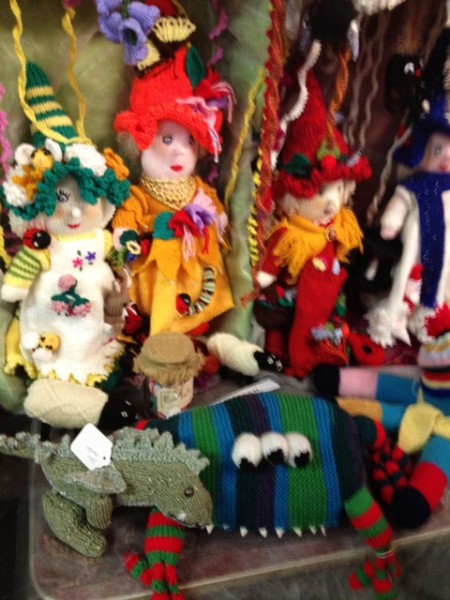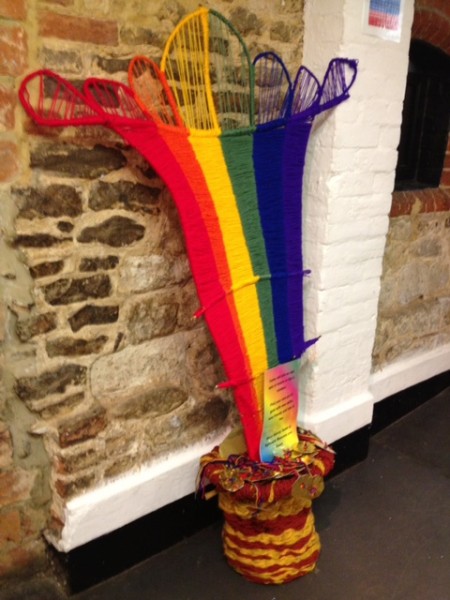 9. Do a 'first' sweep. You might want to buy everything the minute you see it – but chances are you'll walk to the next stall and see something else you desperately want, thus regretting your previous choice, or vastly over-spending. If you can do a full sweep of the vendors and take a mental note of who has stuff you like, you'll be better placed to make a good decision when you go around a second time. Note, this doesn't count for vendors such as Sparkle Duck (although it doesn't look like they are there this year) and Skein Queen – if you see something you like and you want it, you'll miss out if you don't grab it straightaway.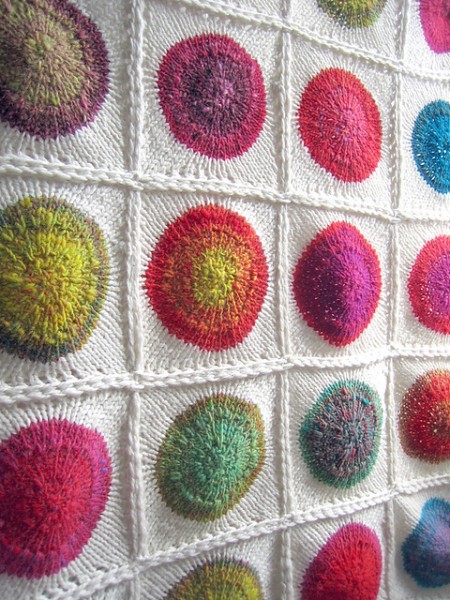 10. Don't bring too much with you. The temptation is to grab four knitting projects 'in case' you run out of knitting. As soon as you buy something, you'll have a hundred other projects you want to try and your 'old' knitting will become a hindrance rather than a help! My tactic has become taking a single sock – although looks like I'm breaking my own rule this year by taking a Sincerely Louise project! My first year I had everything but the kitchen sink going there, and on the way back I almost had to hire a van to get the four sheep worth of fleece I had bought back home. It was too much.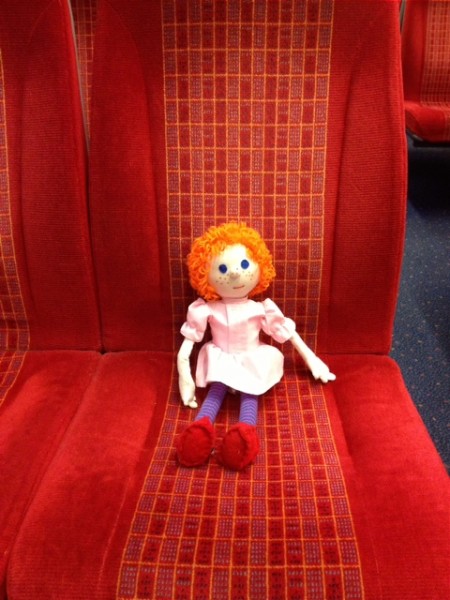 I think that's about it, but I've written this in a haze of extreme excitement so I may have missed stuff! If you have any other ideas, let me know?
Much love,
Corrie xx