I have a finished object – a Fuss Free Festival Shawl! I'll wait while you all pick your jaws off the floor…it's been a really long time! In my defence, I actually have finished a few more projects in recent months. However, I've been having an issue with Photoshop and haven't been able to edit photos. I'm hoping to get to that soon, but then have to get around to blogging about them. Watch this space!
Fuss Free Festival Shawl
I started knitting my Fuss Free Festival Shawl off the back of Louise's success with the shawl, which was the hottest pattern on Ravelry for a while! As a result, Louise ran a knit along in May, which I followed along in her most excellent group on Facebook Everyday Knitter.
Yarn and Excel files
I dug around in my stash and found 200g of four skeins of beautiful yarn that the gorgeous Linda from Kettle Yarn Co gave me a couple of years ago. They were four OOAK (one of a kind) colours in beautiful pinks. They made a lovely gradient and I was very excited about finding the perfect project for them. They've been hanging out in my trunk for a long time!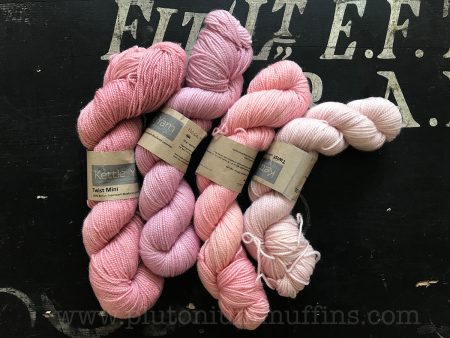 The pattern is super easy and is knitted in lovely, squishy garter stitch. I've had a really great relationship with garter stitch for the last few years because it lets me just sit and knit without thinking about it. The fabric it produces is also one of my favourite things to wear; warm, soft and very comfortable.
I was utterly determined to use up every ounce of yarn that I had. Being a nerd, I decided to figure it out mathematically. Maths and shawls is hard because the amount used in each row isn't a constant. Struggling with it on a particularly gloomy Saturday, I weighed the yarn after every row and recorded the weight of the ball. I then presented John with my data and asked him to tell me exactly how many rows I needed to knit to use up all of my yarn. Yay, maths!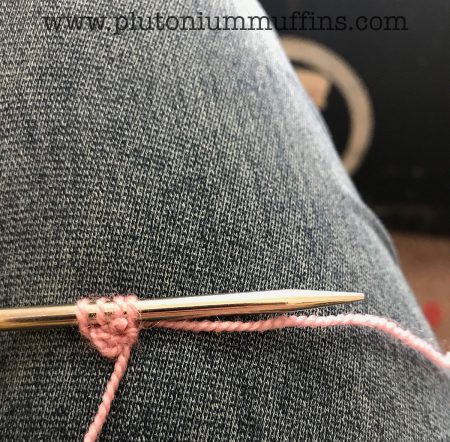 Finishing the shawl
It took me just over a month to knit the shawl. I started on the 1st of May and finished on the 11th of June. I then took a few weeks to block it, which meant it sat on the chair in my room staring at me accusingly for a while. Following a discussion with my lovely friend Ricky, I decided to film the blocking process because he has a scarf he wants to block, which helped kick my butt into gear. I blocked it and filmed it, and that video is here!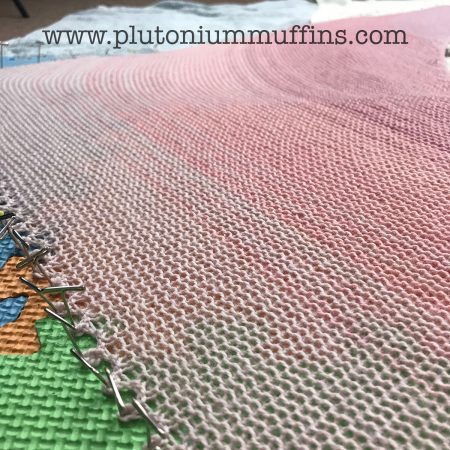 Knitting this shawl was a joy. It has very interesting to put in beautiful edging on both sides, and the picot edge is lovely. I had to block it really well to get the definition that I achieved. It was worth the time! The worst thing about it was sewing in all the ends, which was totally my fault for choosing to do a stripy shawl. The next one will be self striping.
Finished Fuss Free Festival Shawl
The finished shawl is better than I imagined. It grew massively when I blocked it, the fabric is so soft, the yarn absolutely gorgeous, and I'm really looking forward to putting the shawl into my daily rotation. This will happen when the weather in the UK isn't as crazy as it currently is!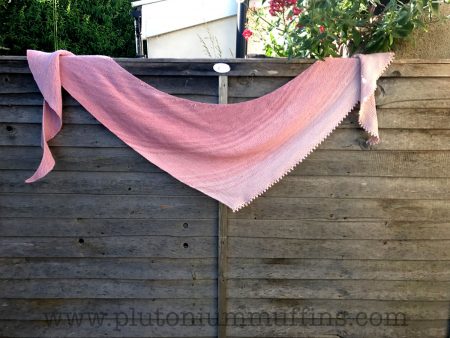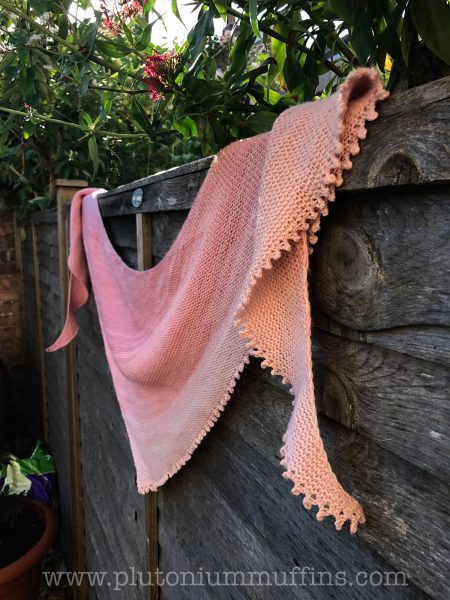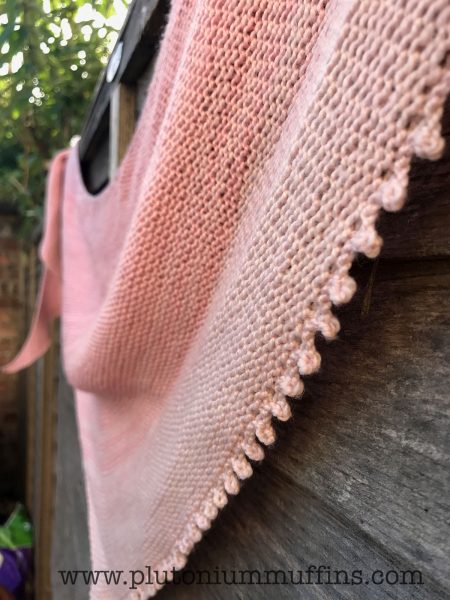 John's spreadsheet was spot on – it was two rows out, which over the hundreds of rows I knitted was incredible. I'm going to employ his data skills more often in my knitting.
I'm super pleased I have a new FO to add to my closet, and all inspired, have already cast on a new shawl. Watch this space!
Much love,
Corrie xx