I visited Cumbria Embroidery at the beginning of November, and am finally able to get this post out to you! John and I went to Barrow-in-Furness in Cumbria, North England for a Halloween party at Friend Dan's house. I had been to the shop in April when we were up for a previous visit, and decided that this was the time to case the joint!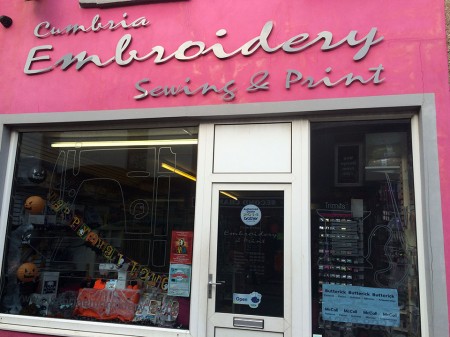 This post was queued for Tuesday this week. The scheduled post failed and I logged in today to double check everything. Just as I did so, Tonks jumped onto my laptop – she has an unfortunate fixation with it. She replaced over 1,000 words with the number "78" – no problem, I thought, I'll just go back into my drafts and retrieve the saved copy. Unfortunately, WordPress had saved her post in the three seconds it took me to realise that Ctrl-Z wasn't going to work.
No problem, I thought, WordPress does a versioning history that I can restore. Right! Except, they only work if your published version changes. So I am now faced with typing this post out again and I have forgotten some of the detail as it has been just under a month since I visited the shop! I'm so sorry for that.
Cumbria Embroidery
I'm not entirely sure of the name of the shop – it has a sign saying "Cumbria Embroidery Sewing & Print" and two websites associated with the address, which is 45 Crellin Street, Barrow-in-Furness. The websites are Cumbria Embroidery and Cumbria Sewing, and The Sewing Machine Centre is also cited as a business at this address. I hope that gives you enough information to help you find them if you're ever in the area!
Anyway, enough waffle. The shop is a veritable Aladdin's cave of yarn. I will come straight out and say that does not stock my usual materials of choice; I did not find much wool at all, there was little sock yarn that I would have used, but I was blown away by the choice and variety!
The main suppliers of yarn are Sirdar, closely followed by King Cole, Robin and some less well known value brands. The yarns are in jewel bright colours, with mind-boggling arrays of variegated yarns, eyelash yarns, fancy art yarn from Sirdar & King Cole, and enough sale yarn to stock up on a lifetime of string for less than £100. It was so much fun searching through the cubbies and having a look at everything, touching all the different types and dreaming of all the bright, colourful projects I could sink my claws into if I didn't already have a full yarn-trunk!
I believe the lady who was in the shop on the day was called Sandra, although Tonks has ensured I can't double-check that… She was extremely friendly, enjoyable to chat to, had a great manner and knew her customers as they walked in the shop! I was able to see many different people come in as I had sent the rest of the group off to buy me a breakfast burger so I could browse at my leisure (I'm a classy lady).
The sewing supplies were numerous – tons of accessories, a few knitting notions and plenty of fabric which I loved looking at! I found a wonderful range of buttons which I spent a long time admiring, but managed to avoid buying…but I also found a cross stitch kit featuring a sheep which I snapped up. I'll take a photo of it when I have finished it.
I also bought some King Cole magnum lightweight chunky in bright orange and khaki, intending to make myself a hat, which I almost completed then frogged as I decided I wanted to do another design! More on that later. For now, glorious photos.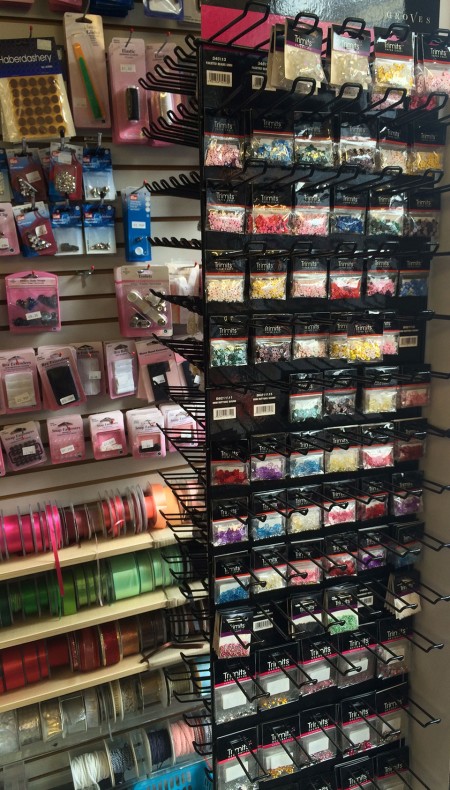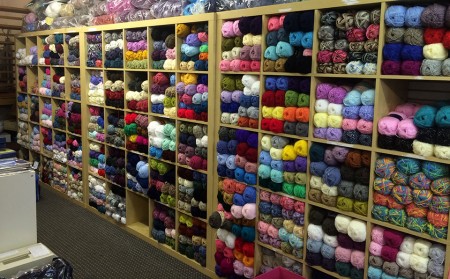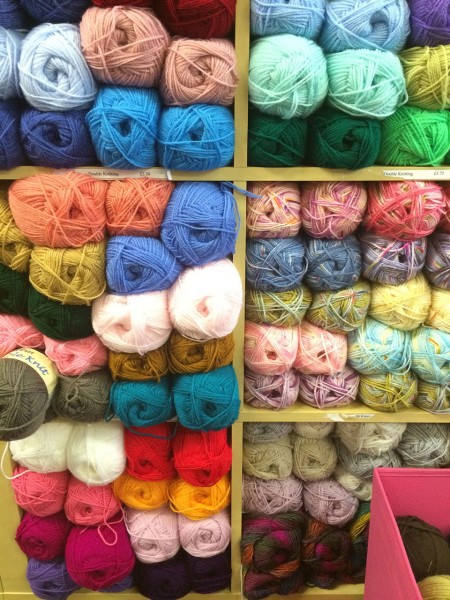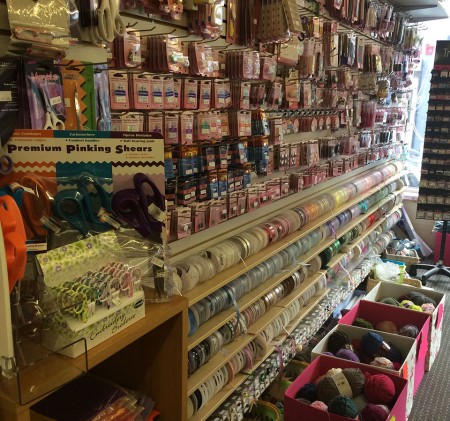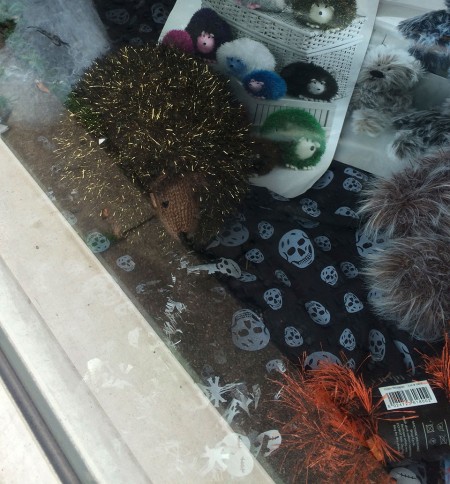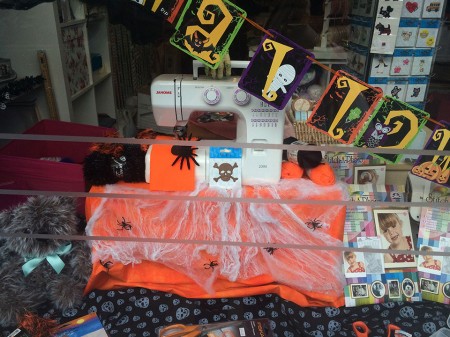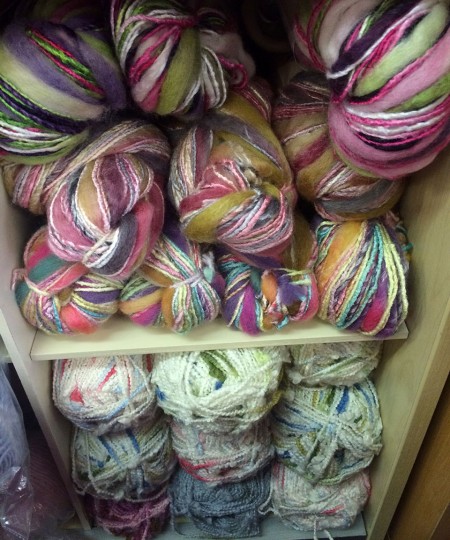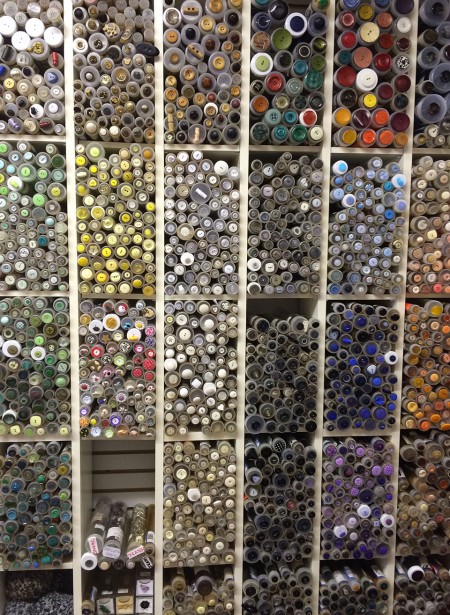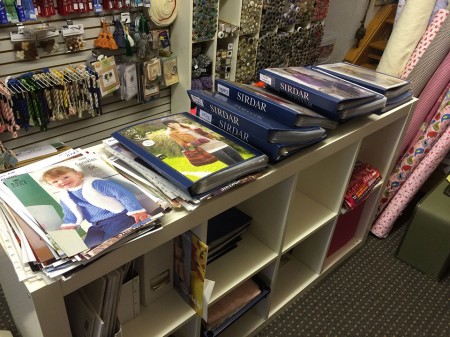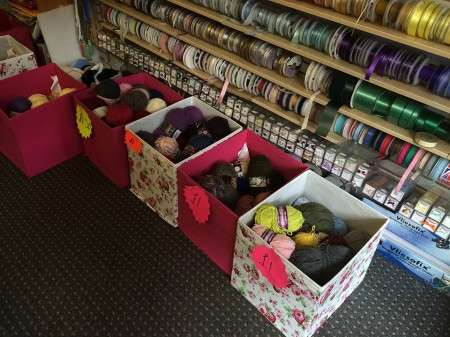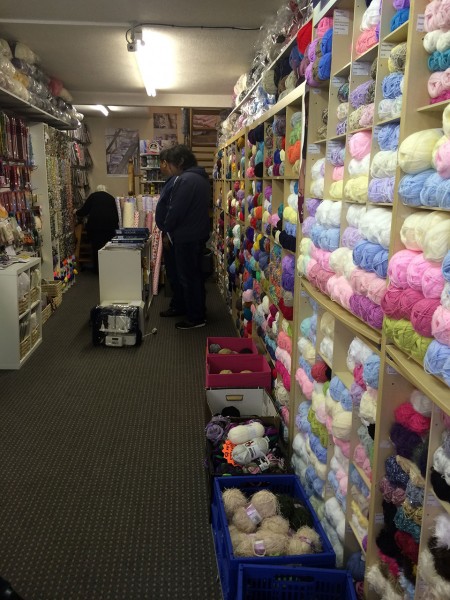 This blog post lacks the brilliance of the original one! I'm sorry – just look at this face and tell me I should be angry with her, though.
I do hope that if anyone is ever in the area and wants to find a yarn shop to visit, this is helpful. Do let me know if you do..!
Much love,
Corrie xx
PS you can now subscribe to new posts via email! Check out the widget on the right…it's only taken me three years to activate this feature!