The Twelve Days of Christmas…in APRIL?! I started a new cross stitch piece last week, and yes it is Christmas themed, and yes it is indeed only April…
The Twelve Days of Christmas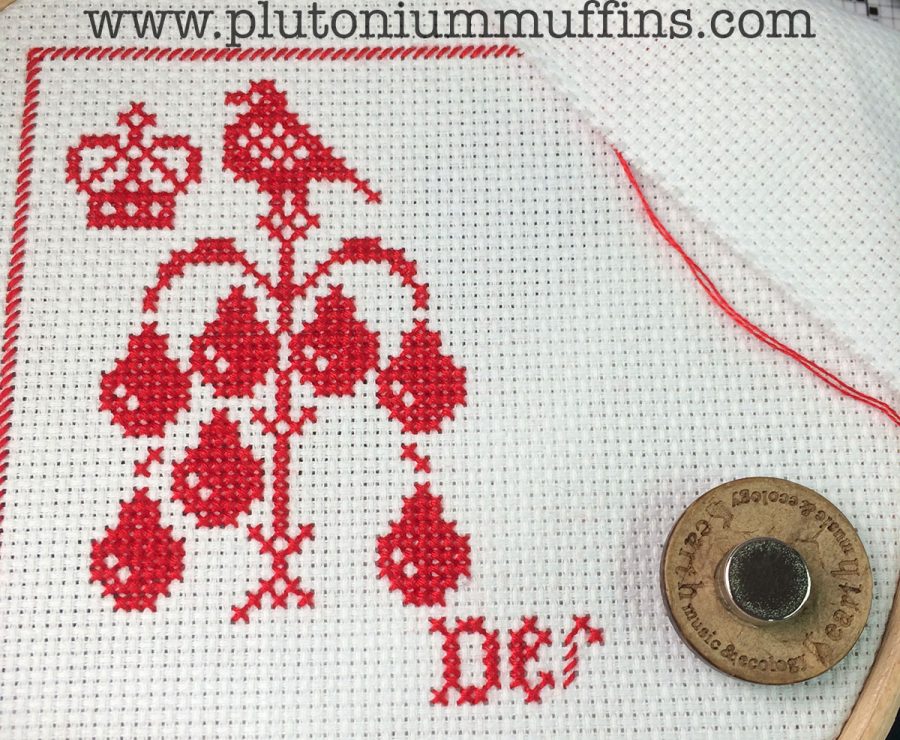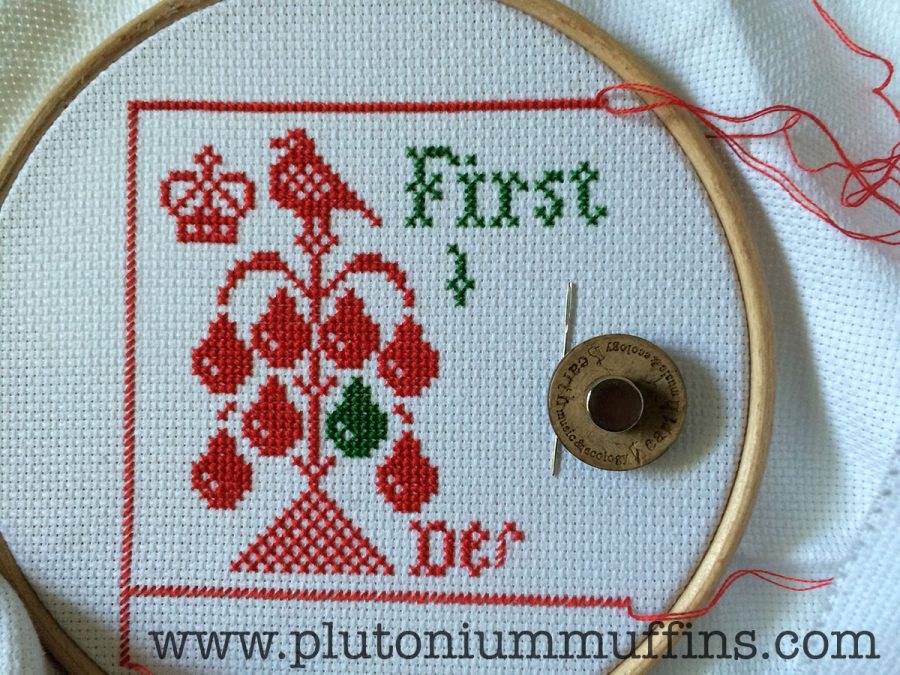 The new piece is a Plum Street Samplers freebie by Paulette Stewart, which was released over ten weeks starting in November 2015 as a Sunday Mystery Sampler project. The original motif was released in Just Cross Stitch in 2011, the second in 2012, and then Paulette had an realisation about the time scale she was working with and decided to just finish them all in time for Christmas 2015. I've paraphrased all of that – there is loads more information on her blog here.
Fast forward to December 2015, and I was feeling the frustration of the RSI getting worse, my existing cross stitch projects stagnating, and the joy of watching a ton of FlossTube videos. Everybody was suddenly talking about the Twelve Days of Christmas, and I decided to get involved! I followed along with great interest, fully intending to start one day…and then just didn't.
So back to last week – I was in London with John, having stayed for a few days longer than originally planned and hence without any stitching to do. He packed me off to John Lewis with instructions to find something to occupy myself, and after half an hour of browsing their kits and options, I decided to just get some fabric and floss. I couldn't access Paulette's website because my Internet was too bad, so I just got red, green and black, and a large piece of 16 count Aida. I would have liked to have gone for evenweave, but they didn't have any, so that made that an easy decision!
I got home and excitedly started stitching. I worked on it pretty much non-stop for about three days, and have nearly finished the first motif.
I've not done a two colour piece like this before, and I am really, really enjoying it. As good as shading and realistic colours are in many of the patterns I've done in the past, this is allowing me to just go back to basics and enjoy the process of forming cross stitches. The colours I picked go well together, and it has certainly kept me well occupied!
The sampler is free, but it can also be quite hard to find in Paulette's website, so here are some handy links for you.
If you decide to stitch it, let me know and show off your progress! I'd love to see it.
Much love,
Corrie xx