Hurrah, a new resolutions post! Back when I started doing my monthly resolutions, I used to be super ambitious. The more successful I was at completing all the things I set out to do, the more I judged myself against the things I didn't quite finish. My plan for resolutions from now on is to pick just three. Even if there are things I want to add, I need to try accomplish my three, instead of half-heartedly completing a dozen. No more 'failure' should mean no more judgement!
Without further ado…
April 2017 Resolutions
I never set any 2017 resolutions, as I got to the end of 2016 in such a maelstrom of thoughts, feelings and activities. One of the big things I wanted to do this year was fix my spinning wheel. I know, you never even knew it was broken – I'll tell you all about that another time. However, I finally finished fixing it this morning, and so two of my three resolutions are spinning related.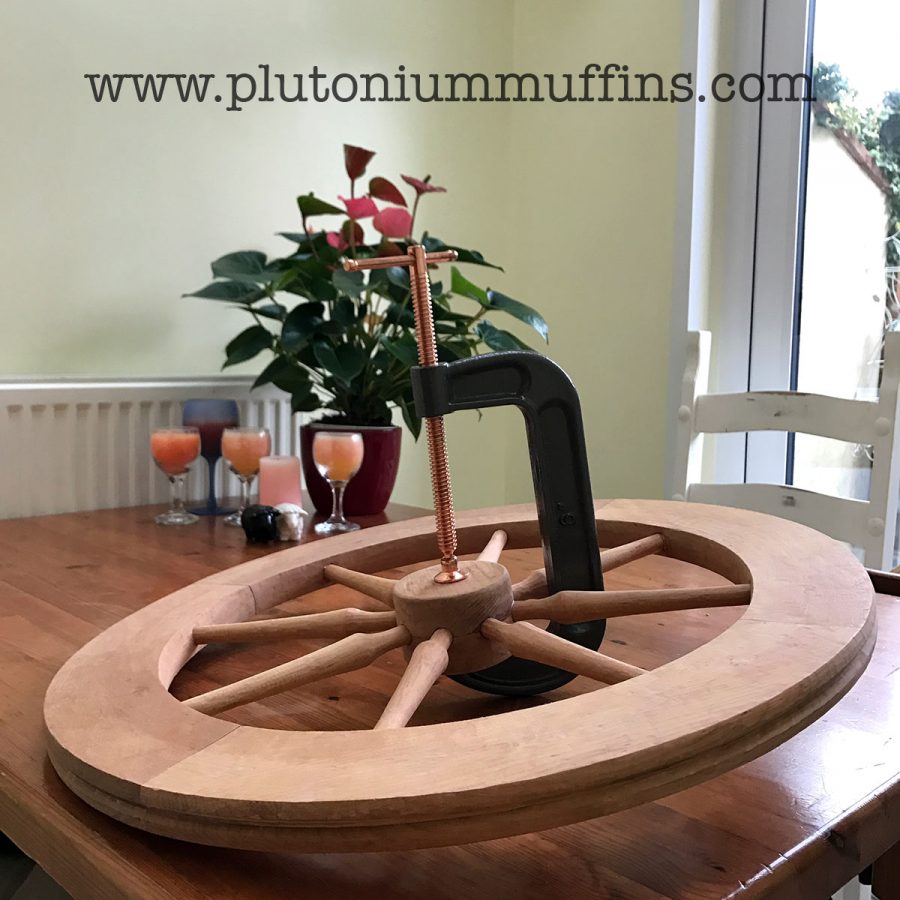 Spin fibre for a shawl
I used to just spin for the sheer joy of the spinning process. This last winter I found myself longing for an alpaca shawl knitted from a fibre I got from the lovey John Arbon textiles in 2015, then never actually spun anything from. It's a chocolate brown alpaca with white highlights, and so soft it's almost like trying to touch air. I've never started a handspun project with a knitted project in mind for the yarn, so this is totally new to me.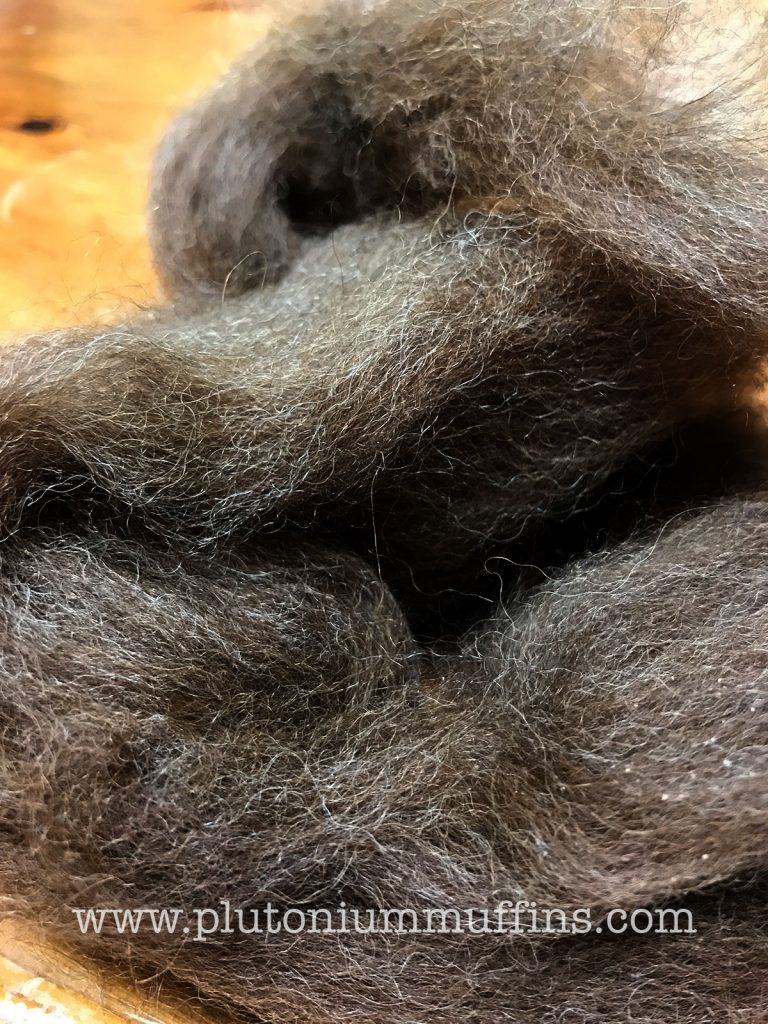 I'm going to aim for about 300g of yarn in a 4 ply weight, which if I am successful will give me loads of choice on a knitting project. At this stage I'm considering a hap construction, because garter stitch is the best, but I'm open to suggestions!
Spin an art yarn
My spinning to this point has been focussed on getting an even single, therefore an even ply and a balanced, even yarn. I think it's time to start experimenting, so I'm going to pick a fibre and go nuts with texture. I'm not going to say anymore than that as I don't want to restrict myself – watch this space!
Start a 'peach blossom' shawl
OK, this is less weird than it sounds! John went to Texas for work in March and he brought back two beautiful skeins of yarn for me to play with. He got it from Gauge, a yarn shop in Austin, and the yarn is by Black Trillium Fibres. It's a fingering weight merino and silk blend, hand-dyed in the colourway "Peach Blossom" (I told you it wasn't that weird).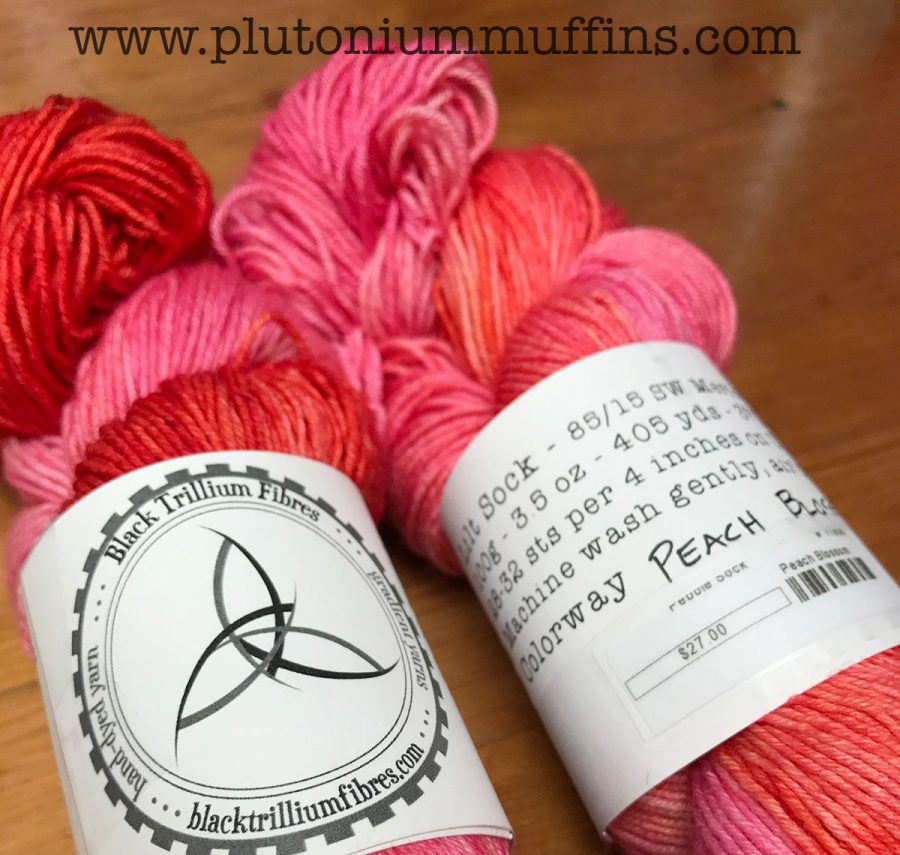 I've realised shawls are my favourite thing to knit, and I've been itching to cast one on but not had the perfect yarn. This is it. I haven't found a pattern yet, but I want to knit a swatch so I can figure out what the fibre looks like – i.e. does it self-stripe, and if so how big are they. Even if I just knit the swatch and choose a pattern, that'll be a success in my books!
Other plans
Although the above are what I've resolved to do, I'll keep doing some other crafting. I realised that I feel guilty sometimes when I do things I didn't say I would. I don't know why I've felt this way – nobody has ever told me off for cross stitching when I didn't resolve to do something cross-stitchy, for example! The things I currently have on my radar are candle-making, cross stitch and possibly some sewing, so you might see some of those as well.
I can't promise I'm going to blog particularly well going forward – but I can promise that I will try my best to do my best on the blog!
Much love,
Corrie xx