I had planned to do a 'finishes from 2015' post that had all of my finishes in it, and not only knitting… It turns out was a lot more productive than I had realised last year, and that post got really long. So, I'm going to tie in with Amy from Love Made My Home and share five of my finishes from 2015 for Five on Friday instead!
Finishes from 2015 – the first five
Sometimes I find it difficult to keep track of what I've blogged about…well going through this has shown me that I haven't actually blogged about all of my finishes! So there are a few without links, and my list of 'things to blog about' has grown massively.
Monkey (Cookie A)
Knitted in Schoppel-Wolle Crazy Zauberball on 2.5mm needles. Started September 25th, 2014, finished February 8th, 2015. I can not find these socks anywhere! Original blog post here.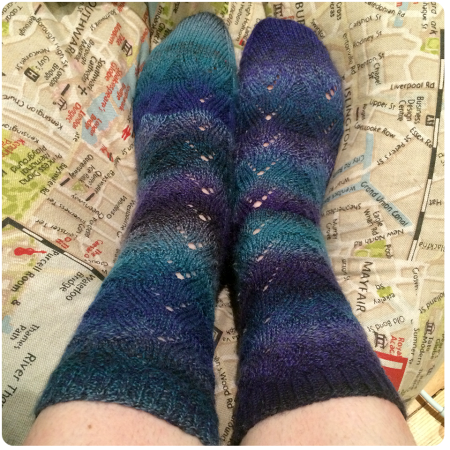 Dragon Cowl (Kris Basta)
Knitted in handspun from Manos del Uruguay dyed merino roving on . Started February 8th, 2015, finished February 9th, 2015. I lost this in Sydney in July…not a good start to the year, two projects missing already! Original blog post here.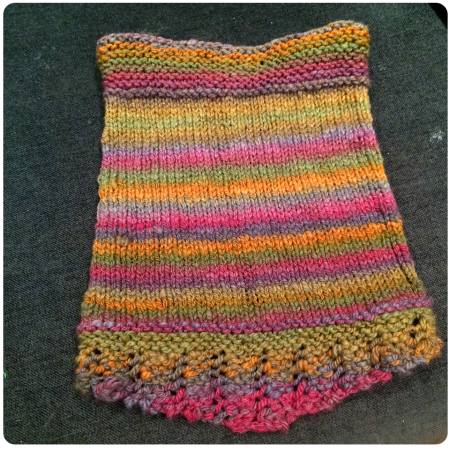 Rikke Hat/Cowl (Sarah Young)
Knitted using scraps of John Arbon Knit by Numbers from my Icon Dress, started December 30th, 2104, finished February 13th, 2015. Needles were 5mm. This was given to my gran for her birthday. Original blog post here.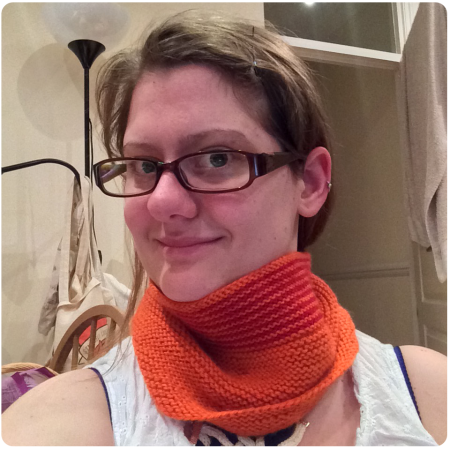 Björn the Bear (Louise Walker)
Knitted with Cygnet Seriously Chunky on 12mm needles during a workshop with Louise Walker at Unravel on February 22nd. Björn is currently hanging on my studio wall! Original blog post here.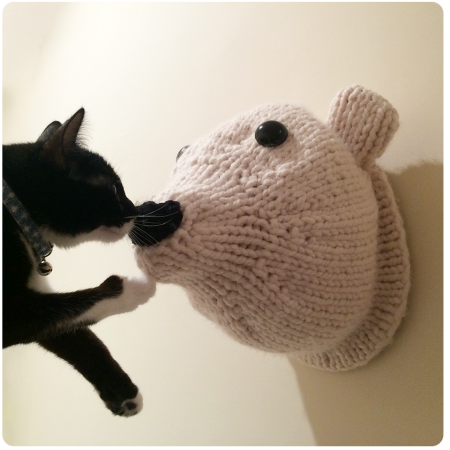 Eric the Fox (Louise Walker)
This is the fox stole from "Faux Taxidermy Knits", which I bought with a kit for the stole when it was first published. The yarn is Stylecraft Lite DK and I used 4mm needles.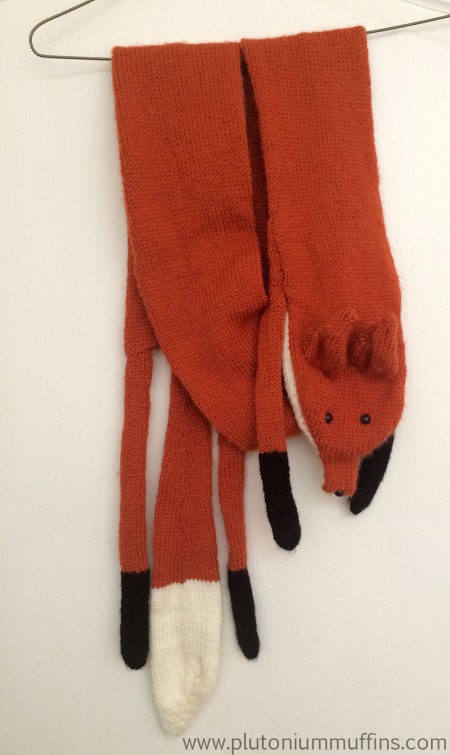 I'm glad I went through this because it has made me feel less useless about what I achieved last year. The total count is so far 27 knitting projects, but I also had a load of sewing FOs, cross stitch, felting, cards…so watch this space!
Have a great weekend – I'm home alone this weekend and am enjoying spreading myself out around the house and doing some crafting. My next plan is to watch a load of videos on YouTube and finish a hat!
Much love,
Corrie xx