THIS GIVEAWAY IS NOW CLOSED
I'm incredibly excited to announce that this month I have teamed up with Sue Stratford to bring you a copy of her book, "Knitted Cats and Kittens". This combines two of my greatest loves – cats and knitting! Hurrah. I know that a lot of you share these loves, so I would urge you to enter the giveaway.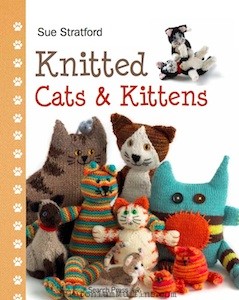 Not only do you get a copy of the book, but it is also signed! Before I tell you how you can enter, let me try persuade you a little bit more how much you want this book.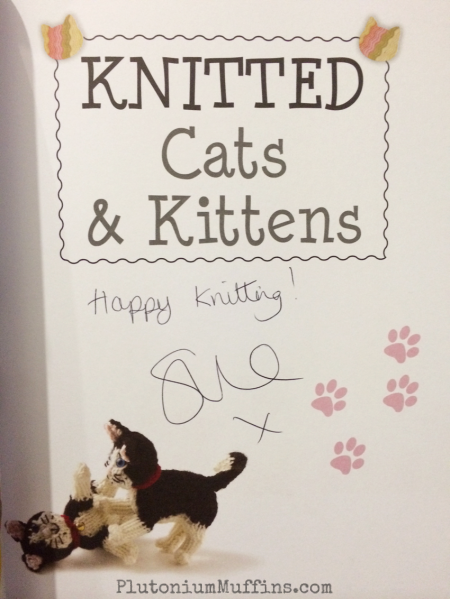 Knitted Cats and Kittens – Review
Beginning of book
With 112 pages of glory, Knitted Cats and Kittens goes through the usual knitting introductions for us. This is not a book intended for someone who has never knitted before and I really like these two pages as they are concise and clear, without being condescending – something I often find in non-beginners books.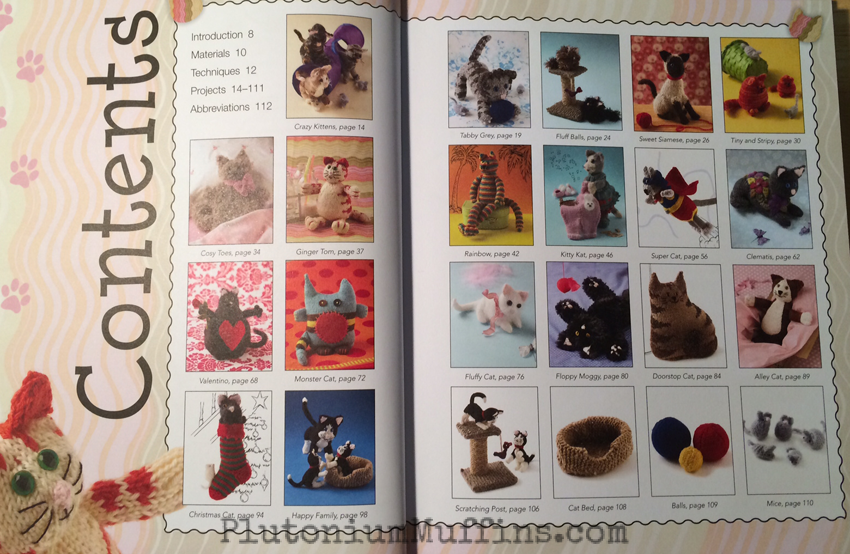 The first two pages are materials and equipment. I adore the way Sue discusses some of the less usual materials that people who have not yet made toys may not have experienced before – I use her tips on toy filling all the time. Her ideas on how to make safety eyes look good are ingenious, and definitely something I will be utilising when Digger's eyes finally arrive!
The technique sections talks us through finishing techniques and some of the needlework techniques less commonly used by knitters – such as some embroidery stitches. This would be a fabulous introduction to decorating your knitting in ways that are not intrinsic to the stitch.
Main Content
The rest of the book is dedicated to the patterns – and what cats they are! All of the photos I've included are snapshots of the pages from the book, but they are by no means all of the patterns.
My favourite is definitely Clematis, closely followed by Rainbow and Doorstop Cat. The patterns are pretty, true to the nature of cats (cuddly, playful, cute) and useful. Doorstop Cat is actually a doorstop! Pretty cool, huh?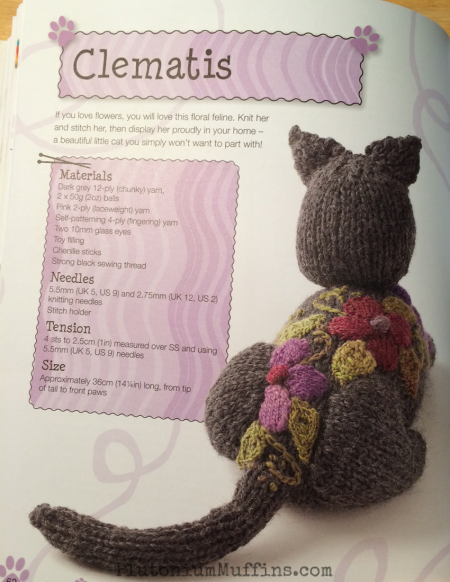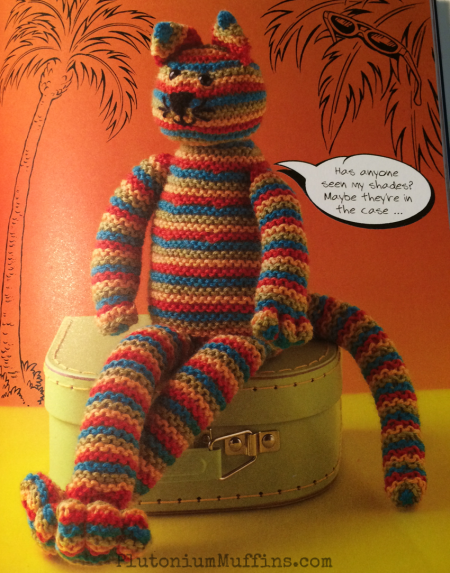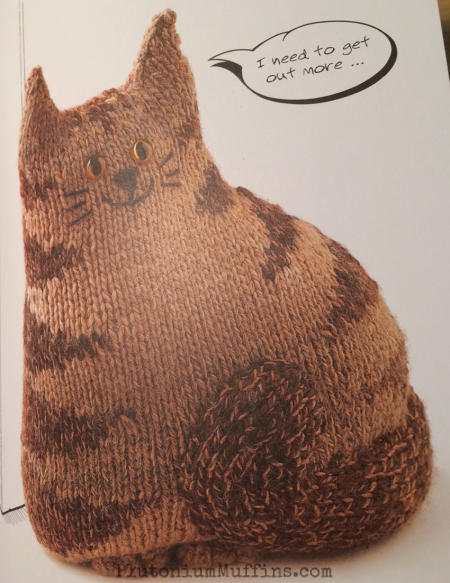 Not only do you get to make cats, but Sue includes a Monster Cat, some mice, accessories, clothes…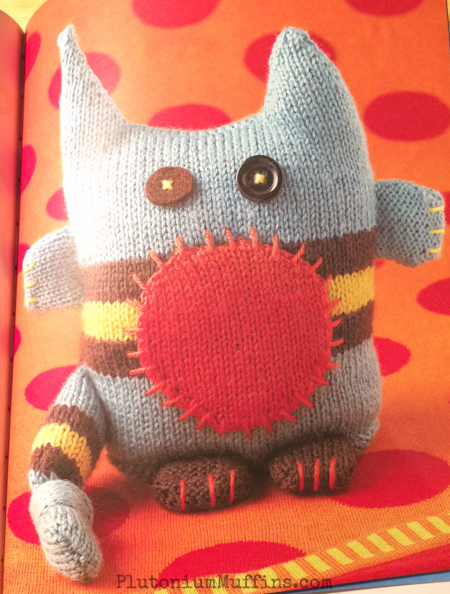 I will tell you a secret – I bought this book for myself when I saw it back in February, when I had no money. I loved it that much. I haven't knitted a single thing from it, but when I'm feeling really down, I flick through it and plot what I will make when I haven't got Christmas knitting to do…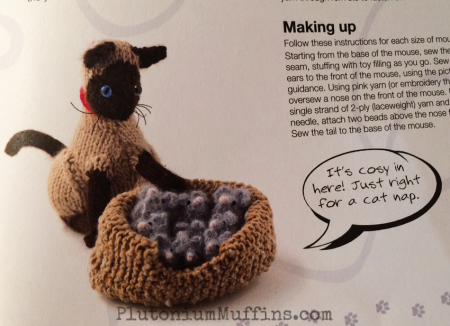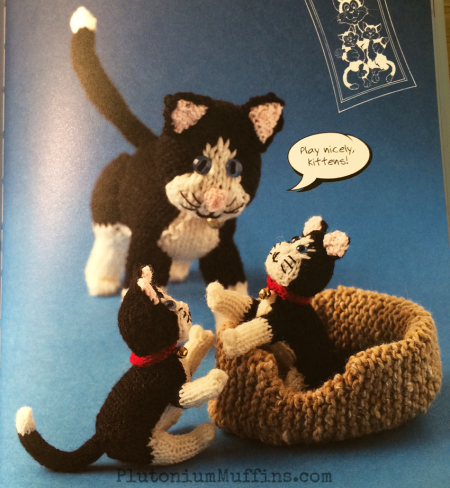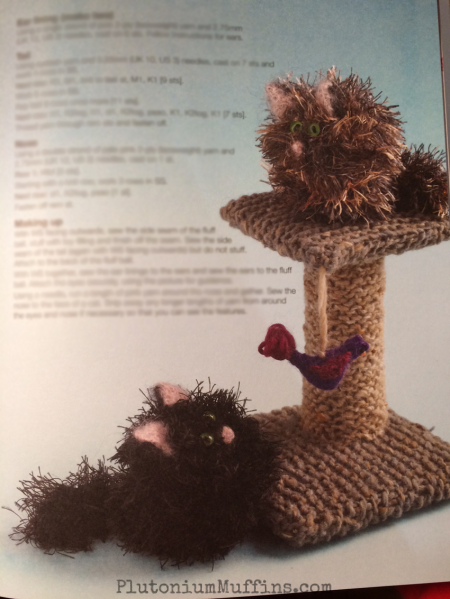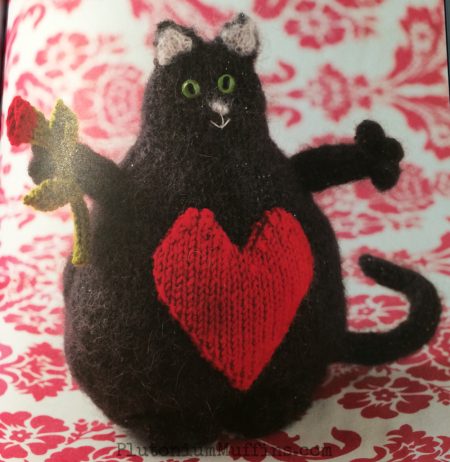 So I'm sure you're all desperate to know how to win it…
Knitted Cats and Kittens – Enter
We are heading back to a month-long giveaway this month, as I want to give everyone a chance. The giveaway will close at 5 pm GMT on November 15th, 2013. It is open to everyone from anywhere and the draw will be random, thanks to the random number generator on Excel!
To enter, let me know which of the photos featured here you would make, and what you would call your cat.
You can get additional entries – up to three – by sharing this blog-post on a social networking site such as Facebook, Pinterest or Twitter, and letting me know on this post that you have done so.
Please make sure you leave contact details so I can get in touch with the winner.
Much love,
Corrie xx