THIS GIVEAWAY IS NOW CLOSED
Remember the Icon Dress? Designed by Kari-Helene of Purl Alpaca Designs, it was my big project of 2014, and one of the most rewarding pieces of knitting I've ever undertaken. I wear it infrequently, as it feels quite indulgent lounging around at home in a luxurious garment…but when I do, I feel like a million bucks.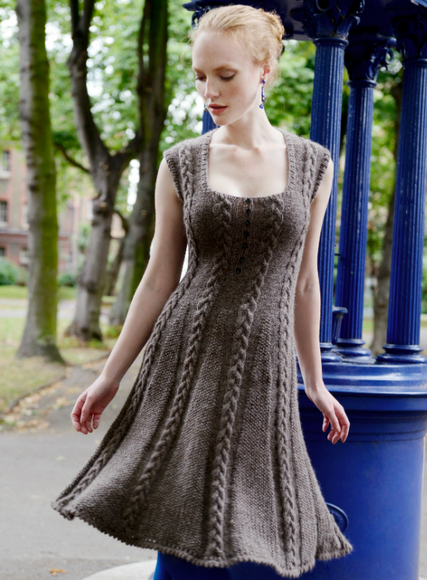 As makers, many of us would be stranded without patterns (ha, another knitting pun..?). I've had my moments of designing my own knitting and creating finished pieces from my creativity and knowledge of the craft; but sometimes all you want is to sit down and follow a pattern. I know that there are a lot of pattern designers out there who feel the same way.
Focusing on that need for great patterns, Kari-Helene has generously offered a giveaway of one of her patterns!
Purl Alpaca Designs
This amazing company is a partnership between Kari-Helene Rane and Tracy Birch; Kari is the primary designer, Tracy the alpaca keeper who adds her own designs from time-to-time! They supplement their alpaca stocks with fibre from Devon (pretty sure I met some of these alpacas when I was at p-LUSH!) You can find out more about them here – and scroll down to the bottom of this post to see a video of Tracy making candles in a former life…
One of the best things about PAD is the kits they sell. With the amazing patterns designed by Kari-Helene, and the fibre from Tracy's alpacas, you can kit yourself out from head to toe, not forgetting toys if you fancy them. The range is fantastic, and doesn't forget the men either. If you don't want to buy a kit, you can purchase the patterns individually – and you can also get the yarn without a pattern if you just want to play with squishy alpaca fibre.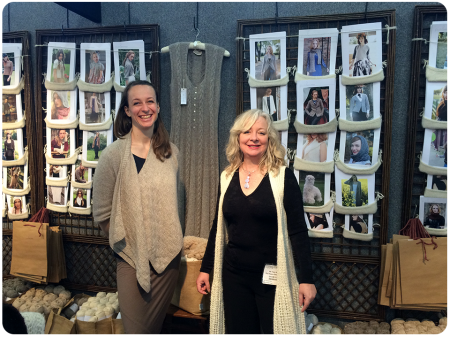 The patterns are beautifully written, the photography is stunning and pattern support is great. The paper patterns are printed on super robust paper, which is actually almost card, and last through a variety of tortures. They're also not exclusively for alpaca yarn, although that is what they are designed in; if you swatch and get gauge and a fabric you love in another fibre, no problem.
If you can't knit but want one of these designs for fashion, you can also get them knitted up for you. It's not cheap, and nor should it be – find out more here.
When I was knitting Icon Dress (in 100% merino), I couldn't figure out how to do the picot hem; after about an hour of chatting to Kari-Helene on Twitter and trying to describe the problem, I eventually uploaded a YouTube video which she watched, then replied telling me what I was doing wrong. It didn't occur to me that this was going a bit above and beyond the call of duty until later, and I'll remain forever grateful to her for it.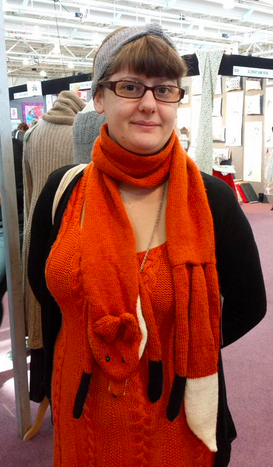 As for the yarn, it is all spun up by the Natural Fibre Co and available in a load of beautiful natural shades. You can't beat a bit of alpaca, in my opinion! All yarns are spun in two weights, fine and medium and all the yardage information is included on the yarn pages.
Have I sold you yet? Here's how can you enter to get your hands on a Purl Alpaca Designs pattern for free.
The Giveaway
Please head over to the pattern pages on the Purl Alpaca Designs website (or the designer page on Ravelry is here) and let me know in a comment on this post what pattern you would most like to knit. If you win, you will get a copy of that pattern (single patterns only, no collections) so make sure it's a good'un!
I think the next one I'm going to do is the Maddie Leaf Dress – I admire it everytime I see Kari-Helene and Tracy at shows, they have a mannequin with the sample on most of the time, and it's glorious.
The giveaway is open to everyone, anywhere, and will run until 5pm GMT on the 6th of May 2015. The winner will be notified by email – please ensure you leave an email address, otherwise the prize will be redrawn.
Prizes are drawn by random number generator.
Best of luck!
Much love,
Corrie xx