It's a good things it's time to do my mid-month resolutions as I'm feeling a little lost at the moment. There's a lot going on here with work, so much crafting to do, and there are also trolls skipping around the Internet. I just don't understand people who enjoy making other people's lives miserable!
February 2015 Mid-Month update
Having looked through this now that we are at mid-month, I'm feeling a bit more positive about what I have achieved. I think I need to sit down and do some organising so that I feel less all over the place. Any suggestions for ways of doing this appreciated – I do have a bullet journal, but I'm also thinking of going the Midori route. Thoughts?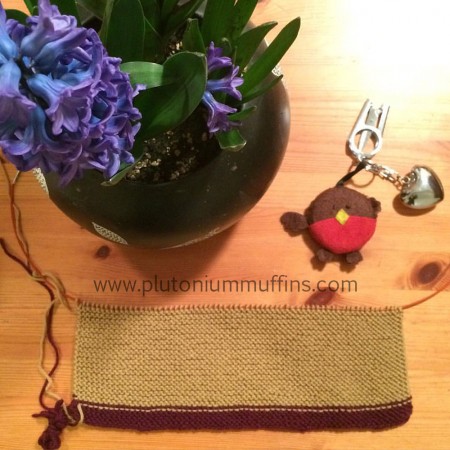 Knit commission scarf – I'm halfway through and really hating it. I'll talk about it more when I post an FO post – the pattern is OK, the yarn is beautiful but together they're not friends, in my hands at least. Hopefully I can get this off the needles soon so I don't have to worry about it any more.
Spin some of my beautiful Australian fibre – I haven't touched it.
Knit a Christmas present – I have two!
Start mum's Birthday present – I need to choose a pattern for it, but got the yarn and everything else!
Finish next section of bunnymoon cross stitch – DONE.
Finish a section of leopard cross stitch – I'm ever so close, but I've put it away till March as I'm following the rotation described in this video.
Get fibre onto Etsy – yes! Some of it at least…you can see it here.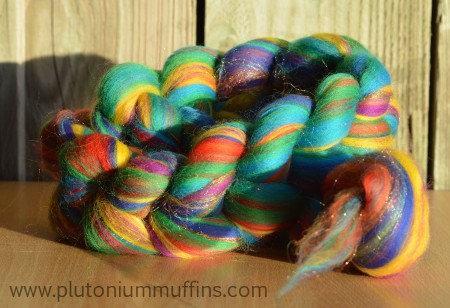 I've been working very hard on my cross stitch as it has been providing me with the best form of therapy, and I've needed that recently. Not only am I doing well on my current projects, but I've also started a new one. I've put a link to my latest FlossTube video below where this is all described. If you're a cross stitcher, search "flosstube" on Youtube. You'll be introduced to a world that you never knew existed, and you'll love it. I promise.
Right, off to research journals!
Much love,
Corrie xx
Shared with: Oh My Heartsie Girl, Oombawka Design Crochet, Frontier Dreams, Super Mom No Cape