Mr Sheep is finished! I introduced him to you in this post, and bought him in Cumbria Embroidery (link takes you to my review of that shop). He has been a 'handbag' project, which is why it has taken longer than strictly necessary to stitch something this small! I'm not sure what to do with him yet, but there we go.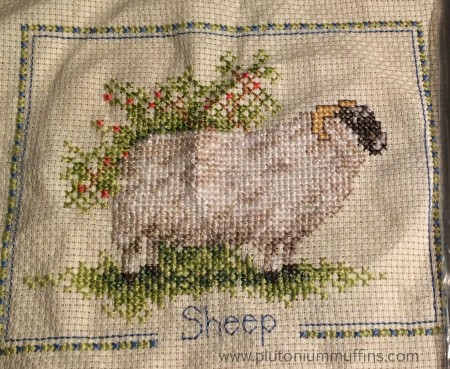 Mr Sheep
I bought this kit when I was going through my 'obsessed with anything to do with sheep' phase (did I ever really leave that particular one behind?) It has travelled everywhere with me since, being dragged around in my handbag from Australia to the supermarket. I've put single stitches in on the bus, and even had a go at doing it while on a picnic on Dartmoor (that attempt failed). It has taken me a year to do, and I think he's super cute!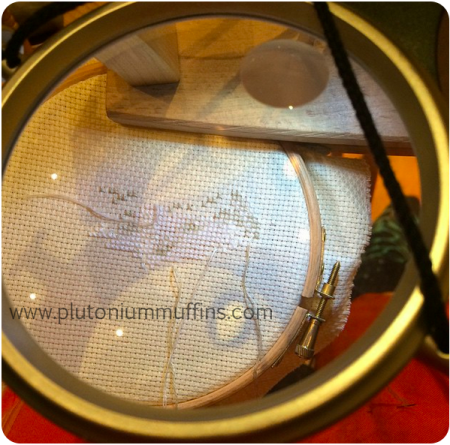 The kit is a Lanarte Lifestyle Collection kit, and although I've done a fairly good search for it online, I haven't actually found it anywhere. I bought it in November 2014, and I think it may have been something that was in the back shelves of the shop for many years! It was even dusty when I picked it up.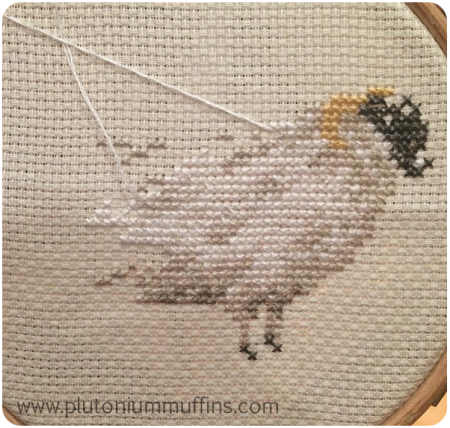 The pattern was lovely and simple – no fractionals, a bit of back stitching and just two French knots. The hardest part was when I was trying to count the stitches where there was a lot of white, as it tended to blend in with the background. The fabric is lovely and soft, very pliable and a delight to stitch on. I wish I had more of that particular one!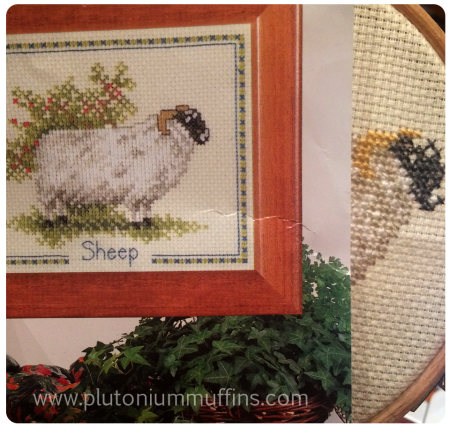 Now that I have finished stitching Mr Sheep, I am trying to decide who to fully finish him. I had originally planned to frame him, but someone suggested making a pillow, and the other option that I have is making a 'flock' of Mr and Mrs Sheep and doing a wall hanging or something. If you have any suggestions, I welcome them!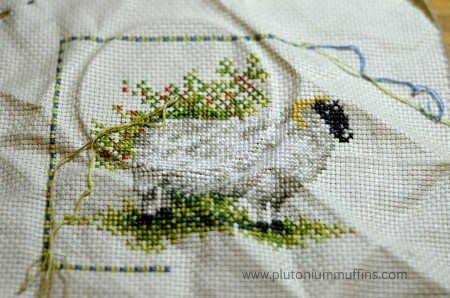 I have a lot of plans for my cross stitch, but apart from blogging about a few WIPs and FOs, I am keeping most of the stitching online stuff over on YouTube – the channel is here if you're interested in keeping more up to date with what is going on! Have you tried stitching at all? There are some fabulous patterns around!
Much love,
Corrie xx
I shared with Five on Friday because I have five pictures of Mr Sheep. Tenuous, but hopefully you don't mind if you've come here from there, hehe.
Also shared with: iKnead2knit, Oh My Heartsie Girl, Wrap Up Friday, Crochet Addict