I had my friend Melanie come round and do some spinning with me – she had bought a pack of fibre from Spin a Yarn, and was experimenting with it. I found this incredibly inspiring, and it prompted me to get out some of the fibre that I have been…well, hoarding for a while, and play with it. For hours…until 1 am in fact.
Rainbow Fibre
I have finished spinning up the nylon roving and the sparkly unicorn tail has been spun! Now I am ready to ply it – as soon as I've spun up the rainbow tops. I may have to go to the Handweavers Studio and get more of the nylon – this will not be an issue, we went and check yesterday and they still have loads of it.
Melanie has been encouraging me to try new techniques – so I will be plying this as a three ply, with seed beads and thread too! I'm very excited to be trying this out, and have been watching YouTube tutorials with bated breath. Now I just need to get the beads and start the process off. I feel very Louisa Harding.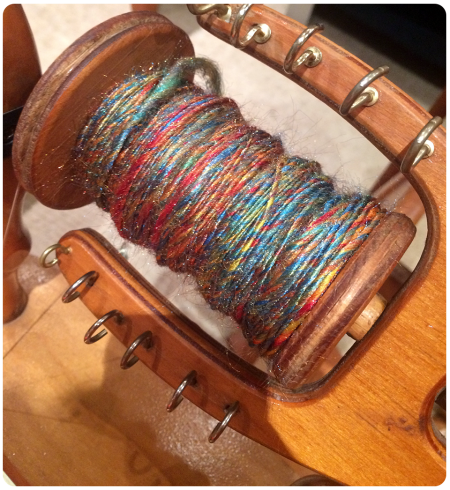 Spinning Alpaca
I bought some alpaca fibre at Unravel 2013 – this is from UK Alpaca and it is deepest darkest black combed roving. I adore it – soft, fluffy and like having an alpaca to pet in my home.
I also have some Bearhouse Alpaca fibre which I bought from a petrol garage in Honiton (I know, WHAT?). The fibre is 'fawn', and completely unprocessed fleece. It has a lot of alpaca dandruff and vegetable matter in it, so this may be the start of me wearing an apron while spinning…
I'm holding the two together and letting the single grab bits randomly. I'm aiming for a subtle striping, but it might just become a muddy yarn because I'm planning to spin three sets of singles and plying it all together. Whatever happens, I will be happy with it! I would like to knit a sampler shawl out of it, as Melanie has done this and I am now enamoured with the idea.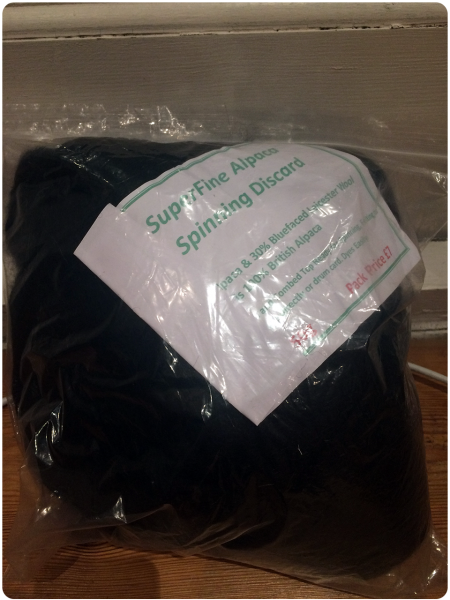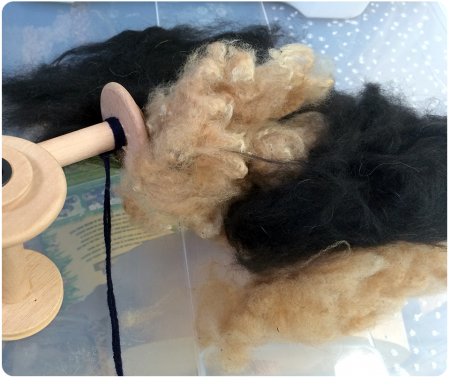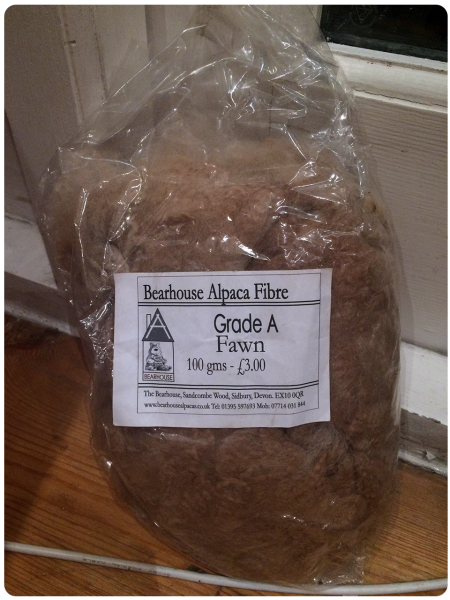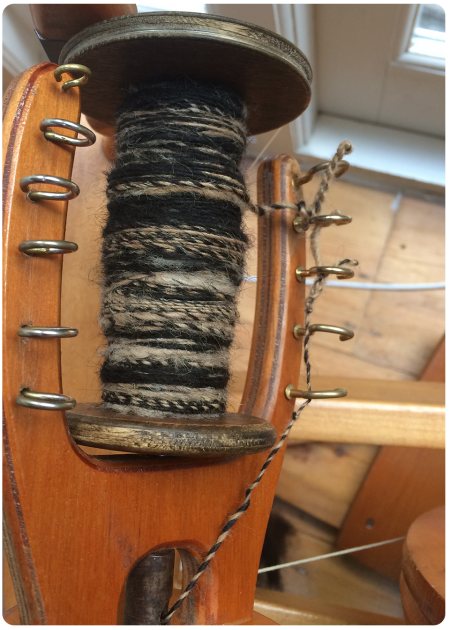 I'm feeling so inspired…so, off to the wheel!
Much love,
Corrie xx